The toxic effects of unhealthy homes and neighborhoods on Cleveland's kids
Image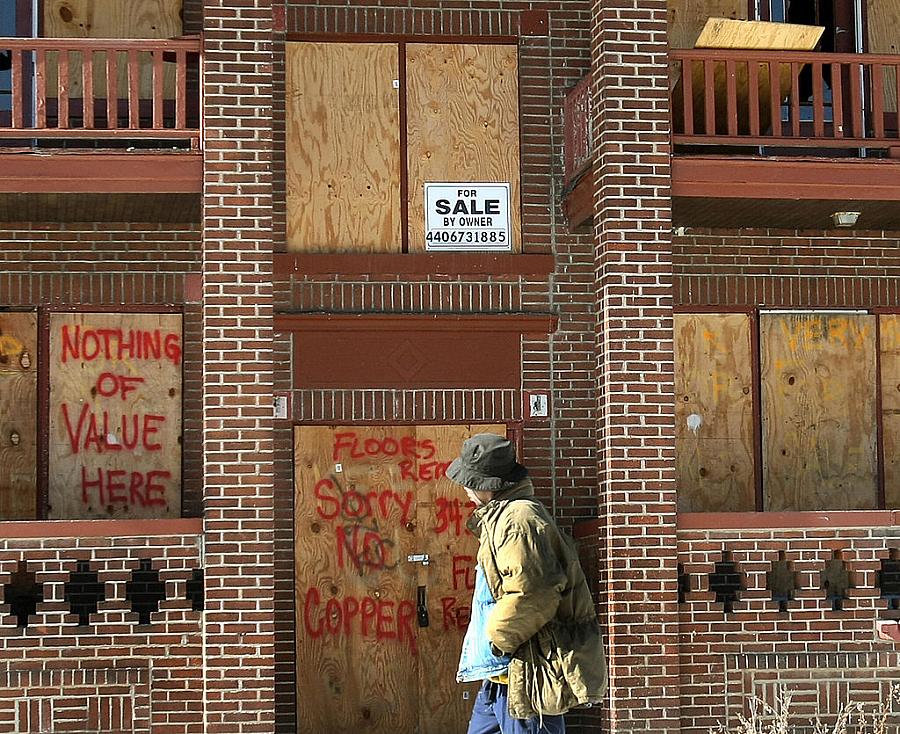 Published on
July 19, 2016
Cleveland was recently named the most distressed big city in the country, an ignominious title earned, in part, for its high unemployment and poverty rates, low levels of education and income, and high amount of vacant housing.
Many of the city's ills disproportionately affect its children. The city's infant mortality rate is among the highest in the country, as is the gulf between black and white infant mortality. More than half of Cleveland children live below the poverty line, the highest percentage found in any large city nationally other than Detroit.
Despite decades of effort and millions in taxpayer money, Cleveland kids continue to have among the highest rates of lead poisoning in the country. About 40 percent of the more than 13,000 Cleveland Metropolitan school district children included in a recent study on housing and health had records of a high blood lead level before arriving in kindergarten.
The health impacts of exposure to lead are irreversible and can last a lifetime.
But it's not lead poisoning alone that's hurting Cleveland's kids. Children in the same study with no record of lead poisoning who lived in or near bad housing scored lower on kindergarten tests than their peers who lived in better housing. Together, lead exposure and bad housing delivered a double whammy: Children with both disadvantages performed the worst on these kindergarten tests.
Cleveland's housing stock is old. About 80 percent of the city's homes were built before 1978, when lead paint was banned, and a large number of homes are dilapidated and poorly maintained.
More than 12,000 structures — houses, schools, former manufacturing plants and forgotten warehouses — sit empty in Cleveland, according to a recent unprecedented city-wide survey by the non-profit Thriving Communities Institute. About 6,100 of these structures need to be demolished. Entire blocks, and neighborhoods, are blighted.
Some of the city's sickest neighborhoods surround its world-renowned medical, art, education and musical institutions.
Lead poisoning makes kids sick. Urban blight itself — from trash-strewn streets to peeling paint on homes and buildings — can also influence health via a stress response. This physiological effect of blight was documented in a randomized study when black pedestrians in Philadelphia who walked by a dilapidated lot had higher heart rates than those who walked by a rehabilitated, clean lot.
Children, who can't escape high-stress neighborhoods and are more powerless than adults to change the environment around them, may suffer even greater distress.
Solutions are available, ones that challenge the common excuses for inaction: The problem is too big. Fixing it is too hard. It's too expensive. 
For our 2016 National Fellowship project, we'll explore the effects of housing and neighborhood conditions on the health of Cleveland's children, telling the story of how "place" influences the health of the kids in this area through trauma, stress, exposure to violence, environmental pollutants and hazards, and housing.
We'll also look for and report on solutions to these problems, examining how children, families and communities are protecting themselves from bad housing and high-stress neighborhoods, both locally and nationally.
[Photo: Timothy A. Clary/Getty/AFP]