Tribes see larger stakes in battle with Trump over Medicaid work requirements
Image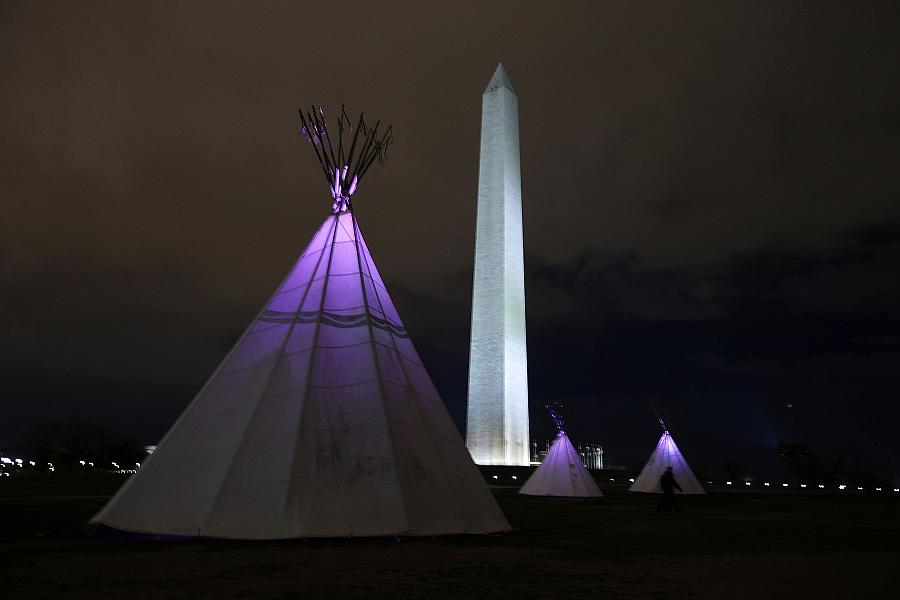 Published on
May 30, 2018
A proposed policy change by President Donald Trump's administration has tribal leaders and their advocates pushing back.
Earlier this year, the Centers for Medicare and Medicaid Services announced it would allow states to seek permission to implement additional work requirements for able-bodied non-elderly adults in order to receive Medicaid benefits. To date, such requirements have been approved in four states, with at least seven more requests pending.
Although federally recognized tribes have long been considered sovereign entities in multiple treaties, Supreme Court decisions and the commerce clause of the U.S. Constitution, the Trump administration has taken the position that tribal citizenship is a question of race rather than one of political classification.
Ignoring department precedent set by tribal exemptions in the Affordable Care Act, CMS officials wrote in a January letter to tribal leaders that the agency is legally prohibited from exempting Native Americans and Alaska Natives from Medicaid work requirements imposed by states. Citing unspecified pending litigation, the letter did not point to a specific legal statute. Instead, CMS officials said such a move would "raise constitutional and civil rights law concerns."
The stance has drawn bipartisan criticism in both the House and Senate. It has also left tribal officials concerned about a potential attempt to undermine tribal sovereignty as well as the solvency of the health systems serving their members.
Bruce Pratt is the president of the Pawnee Nation in north-central Oklahoma. On the far eastern edge of his tribe's complex, Indian Health Services (IHS) operates a 67,000-square-foot clinic that handles about 38,000 outpatient visits per year. 
Speaking recently at a meeting of the United Indian Tribes of Oklahoma, Kansas and Texas, Pratt said he did not necessarily oppose the idea of adding eligibility requirements for Medicaid recipients. However, he took issue with the proposal's execution and the lack of meaningful conversation between tribal leaders and federal officials. He also voiced concern that this stance could open the door for additional federal agencies to bypass tribes on other issues that directly impact tribal governments. 
"We have so many issues that we as tribes have to fight," Pratt said. "If we allow this to happen, it will undermine our tribal sovereignty. This is one issue where we really need to dig in and not allow this to happen."
Among the states that have either implemented or proposed additional work requirements for Medicaid are several with large indigenous populations, including Utah, Arizona, Wisconsin and Oklahoma. 
Although Health and Human Services officials have said states must consult with tribes before implementing additional work requirements, they have left it to each state to determine whether tribal citizens should be exempt from them. Some, including Mississippi, have explicitly exempted tribes, while others, including South Dakota and Wisconsin, did not.
According to a 2017 Bureau of Labor Statistics report, the national unemployment rate among American Indian and Alaska Native adults was 8.9 percent in 2016, with rates over 10 percent in nine predominantly indigenous counties. By comparison, the national unemployment rate at the time was 4.9 percent. This disparity suggests work requirements could be a heavier burden in many tribal communities.
Additionally, the potential fiscal impacts have tribal leaders concerned.
Nationwide, Medicaid provides health coverage for 27 percent of non-elderly indigenous adults and half of all American Indian and Alaska Native children. IHS, which provides care to more than 2 million people a year, received $810 million in Medicaid payments in 2017, accounting for 13 percent of its total funding.
If additional states adopt work requirements, many Native Americans who are currently on Medicaid may not remain eligible for those benefits, and more may avoid enrolling in the program altogether, reducing the amount paid to IHS for services.
The country's largest federally recognized tribe, the Cherokee Nation, operates eight clinics and a hospital within its 14-county jurisdictional area in northeastern Oklahoma. In 2017, its nine facilities had a combined 94,000 Medicaid patient visits.  Cherokee Nation officials have said the tribe would lose up to $46 million this year alone through the decision to not exempt tribes from state-level Medicaid work requirements.
"We strongly oppose this ill-conceived action," Principal Chief Bill John Baker recently said before the House Subcommittee on Interior, Environment, and Related Agencies. "It undermines tribal sovereignty and ignores Supreme Court decisions and longstanding policies that put federal-tribal relations on a government-to-government basis. Our health budget relies on Medicaid reimbursement to care for at-risk users." 
Meanwhile, tribes have been left with little recourse. 
The National Congress of American Indians is the country's oldest and largest inter-tribal organization. Its director of governmental affairs, Jacob Schellinger, said the organization has been talking with HHS officials, representatives of the Trump administration and members of Congress about the situation.
"We're interested in seeing what plays out on a state-by-state level," Schellinger said. "A major item that we are having to work on is continuing to educate Congress and the administration on this existing body of law that deals with tribal governments."
**