Why do so many Black babies in Washington, D.C. die before their first birthday?
Image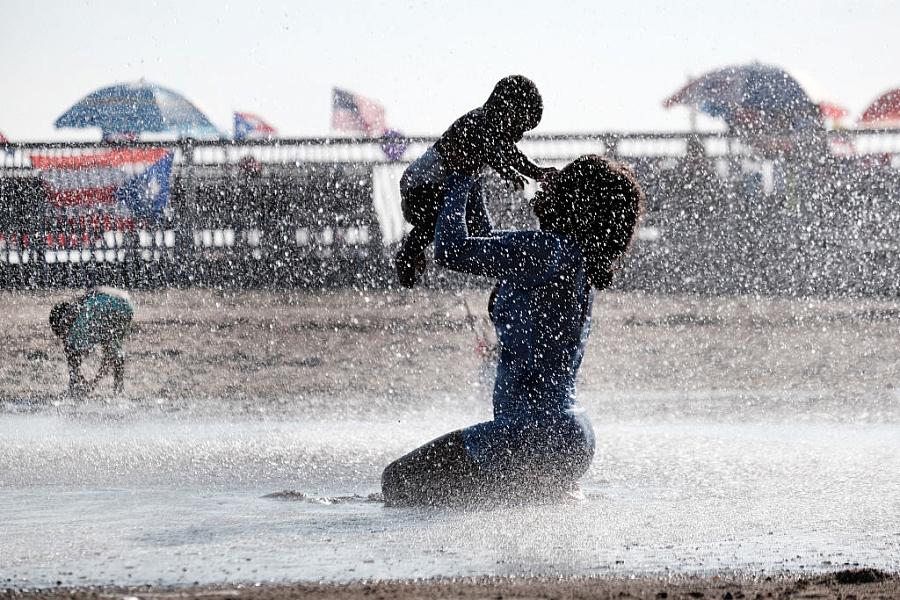 Published on
July 20, 2023
For more than two decades now, my hometown of Washington, D.C., has been undergoing an incredible transformation. There are new businesses, new housing, fresh transportation options and infrastructure changes that have advanced the District phenomenally. We are experiencing a new birth in ways that I have not seen in this city in decades. 
Yet some problems that have plagued the city remain stagnant and no amount of fancy coffee shops will make them go away. Poverty, violence, substance abuse, homelessness, police brutality and lack of equity have suppressed Black communities like the one where I grew up. 
For my 2023 National Fellowship project, I will report on how racism, health and social policies influence the trajectory of a Black child's life in DC starting from birth. The highest rates of infant mortality are in three wards where many Black residents live. These areas of the city also have some of the highest levels of poverty, housing insecurity, and gun violence. These problems are generational. I wonder how many lives have been cut short because of them.
In my reporting I'm looking into how structural racism influences the development of a child's life from infancy. I'm investigating how the social determinants of health can adversely affect the lives of parents and babies. Can a ZIP code determine whether an infant will live to see his or her first birthday?  
I believe that solutions journalism is vital in storytelling. We can all point fingers but who is doing the groundwork to fix the problem? Are the proposed solutions working or not? And how do we ensure that the solutions that work are equitable and sustainable? I plan to research and report on local government programs designed to help parents and babies thrive. I hope to get an inside view of how the "frontline workers" are supporting families to overcome the barriers to health care and recognize the signs of peril. 
I also want to explore how different government agencies' data can present a distorted picture of a specific health problem. Three different organizations collect data on a hazardous health issue that threatens fetuses in DC. Yet what they report out shows a fractured picture of devastating events that steal babies before they take their first breath. My reporting will dive into methodology, how the agencies account for gaps in their data and what those numbers look like on this side of the pandemic.