Why does the Puerto Rican island of Vieques not have a hospital 6 years after Hurricane María?
Image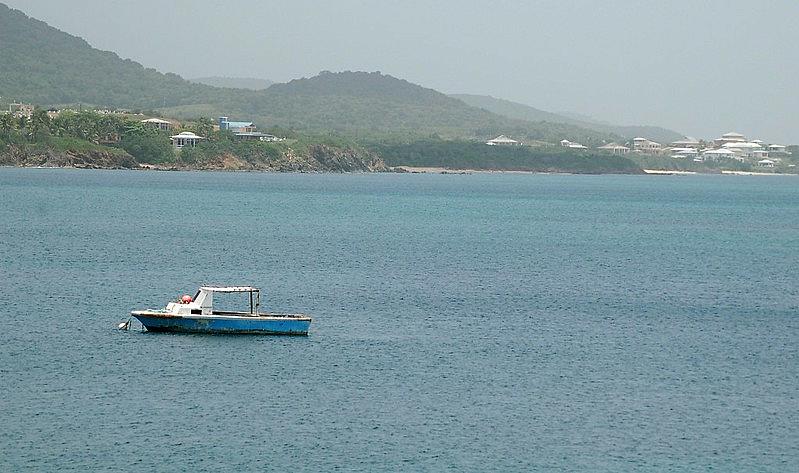 (Photo by laura0509 via Flickr/Creative Commons)
Published on
November 7, 2023
In 1996, the Susana Centeno Center for Diagnosis and Treatment (CDT) was inaugurated in Vieques, Puerto Rico. It was an election year and the incumbent governor, resident commissioner (the island's representative in Congress), and the secretary of health all came to commemorate the new municipal hospital. Yet, it took a year for the hospital to start offering services. As Vieques historian Marie Cruz Soto writes, "While the opening of the CDT was a welcomed event, the actual services offered were scarce. For example, there were no facilities for dialysis or any kind of cancer treatment." 
The hospital was destroyed after Hurricane María ravaged Puerto Rico in September 2017. Six years later, construction is set to start but there is still no clarity on who will manage the hospital and how. Will history repeat itself?
Vieques is an island town in the east of Puerto Rico's archipelago, often referred to as "the colony of the colony". All of the obstacles Puerto Rico faces, such as access to proper health care, housing and employment, are exacerbated in Vieques because of a history of military intervention and its distance — 8 miles of Caribbean sea — from Puerto Rico's mainland. The health difficulties extend beyond the lack of a hospital: Vieques doesn't have an OBGYN or birthing center, which means pregnant women must travel back and forth to the main island get the services they need. This has caused many Viequenses to leave their native land. 
Yet, beyond such problems, what characterizes Vieques is its history of community organizing and advocacy, most notably against the U.S. Navy's military occupation. For 60 years, Vieques' stunning beaches were used as a site for military exercises, including live ammunition and bombing. Although the Navy ceased its training on the island 20 years ago, after decades of civil disobedience, it left behind 2 million pounds of toxic waste, which continues to have an effect on the environment and the health of people in the island. Vieques has the highest rate of cancer in Puerto Rico, 40% above the archipelago's average, according to a 2002 research study. Currently there is a federally funded investigation looking at the potential link between the high rates of cancer and contamination from the Navy. 
This past year, the media organization 9 Millones has idecided to do community outreach in Vieques as part of an effort to develop a community presence and relationships that can guide our investigations. The long-term goal for this project is to ensure that Vieques does not become an afterthought for the Puerto Rican media and the United States. Thanks to the support of the Solutions Journalism Network, we were able to establish a community liaison, participate in activities, and offer workshops about journalism where Viequenses identified stories to pursue. 
As a Center for Heath Journalism Impact Fund for Reporting on Health Equity and Health Systems grantee, we will develop an explainer about the history of Vieques' hospital and why it was abandoned. The idea to do a historical perspective of Vieques' hospitals came from Zaida Torres, a 62-year-old grandmother, nurse, and advocate for the health of Viequenses. The question she's interested in: How did shifting from a public to a commercial health care system impact the services in Vieques? 
Her question gets at a larger aspect of Puerto Rico's health care system. Puerto Rico had a universal health care system called Sistema Arbona from the 1950s to the 1970s. In fact, people from other countries came to Puerto Rico to study its efficacy. Yet, in the '80s and '90s the system was slowly privatized. 
"We went from a health care system to a commercial one that gave all the wealth to insurance companies and pharmaceuticals and left the people without essential services," Torres said. 
As part of this grant project, we will also report on how the Vieques community has responded to the lack of care by developing initiatives that support cancer patients and expecting mothers.
We are very grateful to be able to pursue the stories that the community chose. It's extremely urgent that we cover them because every day Viequenses are struggling or having to leave their island because of lack of services. Meanwhile, wealthy investors are coming in and profiting.
—
9 Millones is an indendent media platform that connects the nine million Puerto Ricans around the world through stories driven by solutions to cultivate critical hope and catalyze systemic changes.