Why is Indiana flooded with cases of child abuse and neglect?
Image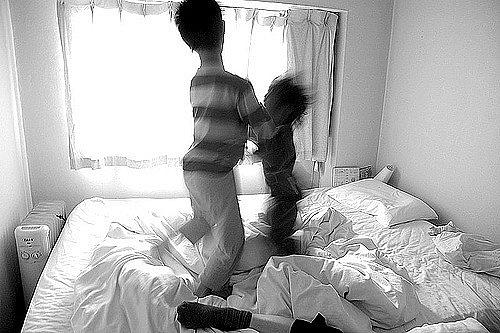 Published on
October 25, 2018
Why does Indiana have so many cases of child abuse and neglect, both substantiated and not? Only six states had more in 2016, according to data reported to the federal government. And those states have significantly higher populations than Indiana: California, Texas, Florida, Illinois, Massachusetts and New York.
That same year, Indiana had more abuse and neglect victims in foster care than all but three other states (California, Florida and Texas).
The state has seen its foster care placements skyrocket in the wake of the opioid epidemic. Half of the child abuse and neglect cases in Indiana are due to parental substance abuse. As I have reported, Indiana has a bigger drug problem than most states yet is one of the most lacking when it comes to treatment.
In 2016, only the District of Columbia and West Virginia had a higher rates of children who received an "investigation or alternative response" for suspected child abuse or neglect.
The state's Department of Child Services has come under scrutiny in recent years for its employees' excessively large caseloads and low morale. Its director suddenly quit late last year, saying that service cuts by the Republican governor's administration would "all but ensure children would die."
This year, a consultant's report suggested the state may be overzealous in its approach to child welfare and would be better served investing in community supports — drug treatment being one — that would keep families out of the system in the first place.
Indiana investigates more cases of child abuse and neglect than the vast majority of states, yet substantiated only 15 percent of those reports, the analysis found. It put more families into the court system than any state that reported that data. 
"I don't think there's any evidence that there's more abuse and neglect in Indiana than anywhere else," said Sue Steib, an evaluator with the consultancy group. "It's more a matter of what your public policy has been. We're not being critical of that policy necessarily because those things get put into place for good reasons and usually they're well-intentioned reasons because people are concerned about the well-being of children.
"But child protection and child welfare systems are not necessarily the best resource for every need that families and children have."
Indiana requires that any citizen report suspected abuse or neglect to the Department of Child Services, whereas many states only require that of trained professionals, like social workers and teachers.
The consultant suggested the state focus its resources on more serious cases of child abuse and neglect. Indiana has seen its child death rise, recording the fourth-highest child fatality rate in 2016. Four of the state's 70 child fatalities that year had been returned to the families in the previous five years (the most of any state that reported its data to the Department of Health and Human Services).
When I investigated the state's infant mortality problem for my 2017 Center for Health Journalism National Fellowship project, "What's killing Indiana's infants," I reported that Indiana had a higher rate of infant deaths caused by homicide or accident than the national average.
This is an issue that lawmakers and social service agencies say they care a lot about. But the solutions aren't clear. Digging into the data should further show where the problems lie.
I plan to go where the data takes me in this 2018 Data Fellowship project. Along the way, I will involve community organizations that are on the ground trying to prevent abuse and neglect or dealing with the aftermath. I will use the data to find pertinent human stories.
And the project will show me how to utilize data to tell more rich, deeply reported stories on child welfare in the future.
This is obviously an important issue, for many reasons.
"When most people think about child abuse, they probably imagine broken bones or injuries. They might think about emotional abuse and neglect," Sandra Alexander, an expert in child maltreatment for the Centers for Disease Control and Prevention, said at a 2015 conference I covered in Gary, Indiana. "But what they probably don't also think about is chronic disease, difficulty learning in school, possibly not being able to enter the workforce ready or having problems in the workforce."
At the conference, Alexander also said that stable, nurturing environments set young children on a path to success. So-called toxic stress has been found to change the chemical makeup of the growing brain, increasing its "fight-or-flight" response.
"The early years are when our brain is forming," she said. "The costs of reacting after the fact are too great."