In Arizona, affected immigrants do not go to the doctor for fear of the 'public charge' rule
Image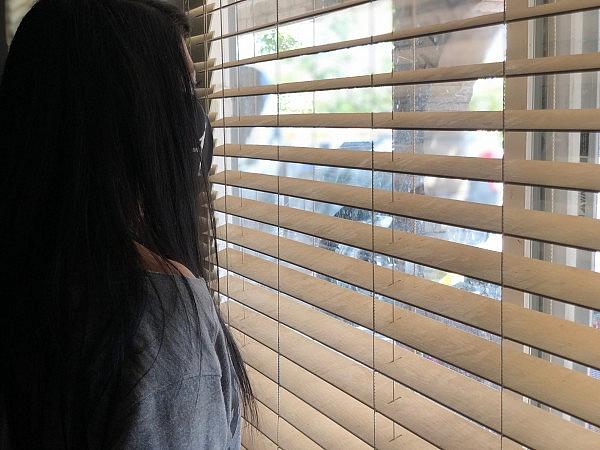 Published on
November 6, 2020
[To read this story in Spanish, click here]

Many Latino families with undocumented and mixed immigration status in Arizona are avoiding going to state clinics and hospitals for fear of being deemed a "public charge" and suffering reprisals from federal authorities. In the end, many families end up in emergency rooms (despite trying to avoid this option), where care is more expensive and the public health risks are greater. Valeria Fernandez spoke with several mothers who went through this bitter experience and reports from Phoenix, Arizona. This report was supported by the Center for Health Journalism at the Annenberg School of Journalism, University of Southern California, USC. 
CHJ
·
En Arizona, inmigrantes afectados no van al médico por temor a regla de "carga pública"
In May, Olga lost her job cleaning houses. The next month she began experiencing shortness of breath and a high fever. Although her husband wanted to take her to the emergency room, Olga refused.
"If I'm going to die, I'm going to die at home. I don't want to go to the hospital. I'm going to stay here, for I don't want to leave behind any more problems than we already have."
Olga is a 48-year-old Mexican with no immigration documents. She was running such a high fever that made her delirious and could not get out of bed to feed her 6-year-old daughter. Despite this, she did not want to relive the discrimination experienced at the hospital while she was pregnant.
"The first thing I thought was, 'Look, I'm Hispanic' ... I'm not going to get the attention that they're going to give to an American who has insurance and [the hospital] can charge the insurance for treatment."
Like Olga, there are 7.7 million immigrants and non-citizens with no health insurance in the country, according to the Migration Policy Institute.
Image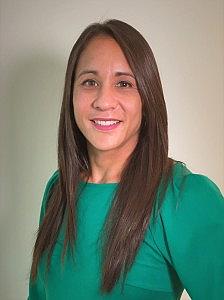 And although many are essential workers, due to poverty, overcrowding and lack of preventive health coverage, many of them are more vulnerable to COVID-19, says Samantha Artiga, director of the Health Policy and Racial Equity Program at the Kaiser Family Foundation.
"This pandemic has really exposed and amplified the disparities that were at the heart of the health care system and access to health care. Also, the root cause of many of such disparities is structural and systemic racism and discrimination."
Arizona has a long history of denying social services to undocumented immigrants. For example, the state does not provide access to health insurance, unlike California. In addition, many like Olga think that hospital treatment is very costly, therefore, they prefer taking the risk of using homemade medicines, while exposing themselves to serious consequences.
That is what happened in June to Cristina, a 38-year-old undocumented immigrant who paints houses on her own. She became ill with COVID-19 and tried to take care of herself with medicine from Mexico. She went to the emergency room when she could barely breathe.
"I told them I didn't have insurance, but they never said, 'Well, since you're here, we have payment plans, but you have to pay so much for this and that.' In that case, maybe I wouldn't have done it because I don't have time to pay for it. I'm not working right now."
After recovering from her health issues in September, Cristina was charged almost $400 for two hours of health care services. She had a few X-rays of her lungs and an electrocardiogram. That was a large amount of money for Cristina, since she had been unemployed for a month. She did not complain to the hospital, however, and she hasn't been able to pay that bill, causing her debt to increase as interest accrues.
"No, I didn't expect it..."
What Cristina did not know is that the Coronavirus Aid, Relief, and Economic Security (CARES) Act reimburses clinics and hospitals that treat uninsured COVID-19 patients, regardless of their immigration status. Jennifer Tolbert, director of State Health Reform at the Kaiser Family Foundation, explains that hospitals participating in this program, run by the Department of Health and Human Services, must first bill the government instead of passing the bill on to the patient. But there are certain limitations, she says.
Image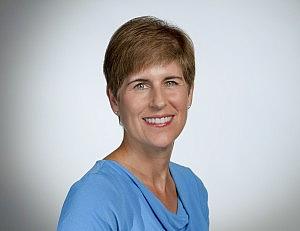 "A patient with no health insurance who arrives at the hospital may not know if any of the treatment costs will be covered."
Another disadvantage, according to Tolbert, is that for these costs to be covered, the patient's primary illness must be COVID-19.
"At the hospital, someone could have kidney failure or diabetes as their primary diagnosis and then COVID-19 as a secondary diagnosis. Under this program, the costs of that treatment are not eligible for reimbursement."
According to a Kaiser Family Foundation analysis, by the end of August the federal government reimbursed $470 million from this fund for uninsured patients. But it is not known how many people have received collection bills or already paid for the expenses billed by clinics and hospitals.
"I am currently in the process adjusting my immigration status based on my sister's legal status."
Lizet is 40 years old and undocumented. Her U.S. citizen children suffer from asthma, but she is not applying for the health insurance they are entitled to for fear of affecting their immigration status. As instituted by the Trump Administration, the public charge rule denies permanent residency to people who have used or could use certain public benefits in the future.
Implementation of this measure was halted by a federal court in July, citing its impact during the pandemic. But in mid-September, the U.S. Citizenship and Immigration Services (USCIS) announced that an appeals court decision would allow them to reinstate the measure.
"I don't want to be considered a public charge, since it could have an impact on my children's lives and my application process. So, we prefer not to ask the government for anything."
That is why Lizet did not renew her two children's state health insurance this year, although this benefit for children who are citizens would not trigger the public charge rule. These worries are common, says Claudia Maldonado, program director at Keogh Health Connection, an organization that has assisted nearly 10,000 people who applied for public benefits last year.
"They are in distress and confused... Besides, it's not just having doubts about asking for this benefit… Sometimes they have no job, there is no food in the house, or someone is sick... How much more can they bear?"
 Despite paying taxes every year, Lizet does not have access to any support. This is distressing for her. Olga, who still suffers from the aftermath of COVID-19, feels the same way. She suffers from chest and bone pain as well as depression; she is not the person she used to be. Neither she nor her husband has been able to see a doctor.
Image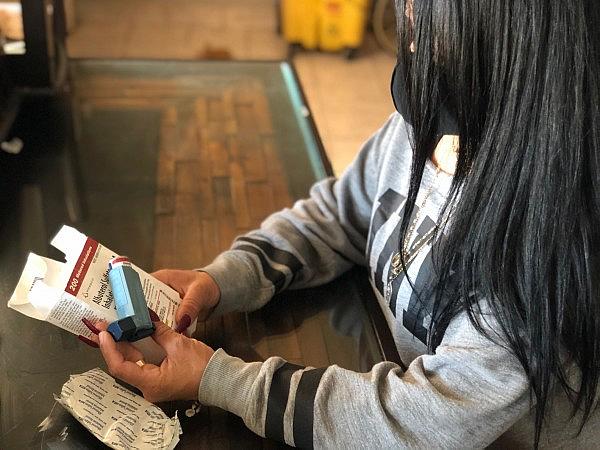 "I was so traumatized that, even though I know I'm fine, I try not to get close to anyone and be careful as much as I can."
What Olga, Cristina and Lizet have in common – these three immigrants living in Arizona – is a great distrust of the government. This may pose a big problem once the COVID-19 vaccine is developed and distributed in immigrant communities. In addition, the economic future of the country also depends on the success of these essential workers and their recovery. That is why state Sen. Tony Navarrete, D-Arizona, has presented a proposal to assist low-income people with no health insurance.
"Provide and expand Medicaid to all those individuals who do not have coverage, even if they are undocumented."
(For the Weekly Edition of Noticiero Latino, from Phoenix, Arizona. Photo and text by Valeria Fernandez)
Information and Service Resources in Arizona for mixed immigrant families:
- ALMA Latin American Medical Association in Arizona. Information in English and Spanish is available to connect people with accessible health services. For more information, please call (480)-788-9692 (English) and (602)-888-4073 (Spanish).
- Keogh Health Connection. It offers help to families with applications for AHCCCS health coverage services and other benefits. For any questions, it is recommended to consult with an immigration attorney. For more information, please call (602) 266-0397.
- Helping Families in Need. It offers help with applications for public benefits and provides referrals to other types of assistance. For more information, please call 800-298-4346.
[This story was originally published by Radio Bilingue.]