Barriers to health care insurance in North Carolina are many, persistent Gulf widens as virus-driven recession deepens
Image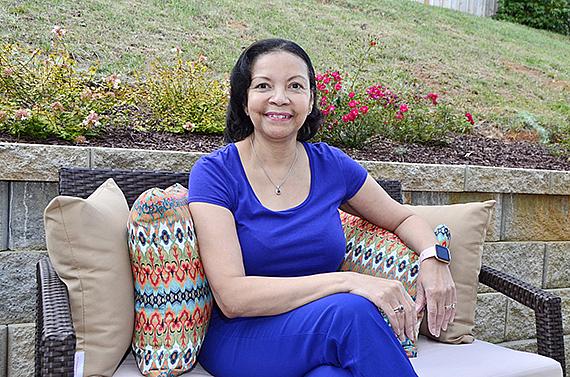 PHOTO | PAUL WILLIAMS III
Published on
October 21, 2020
This article was produced as a project for the Dennis A. Hunt Fund for Health Journalism, a program of the USC Annenberg Center for Health Journalism's 2020 National Fellowship.
DonnaMarie Woodson owes her life to the Patient Protection and Affordable Care Act.
When her husband Kevan was laid off in 2008 from his corporate management job in Minneapolis, Minnesota, they moved to Charlotte without health insurance at the height of the Great Recession. When ACA became law in 2010, they bought a federally subsidized policy and five years later, its coverage paid for detection and treatment of DonnaMarie's colon and breast cancer.
Without it, the prognosis would've been dire.
"Literally, it saved my life because immediately I was able to sign up," Woodson said. "I was at stage three colon cancer and [stage] four it has gone into your system and much harder to treat and your chances go way down at that point. So, it literally saved my life because if I would have waited, I would not be speaking with you today because I wouldn't have gone in time."
Health insurance is far from universal, especially for the poor. In North Carolina, more than 1 in 10 residents lack health insurance. In 2018, 10.7% of residents – more than 1 million people – were uncovered, which was unchanged from the previous year, according to census data.
North Carolina, one of 12 states that hasn't expanded Medicaid access to the poor under ACA, is ninth in the nation in terms of uninsured. Blacks, who make up 22% of the state's population, account for 11% of uninsured, outpacing whites, who are 70% of all residents but 9.6% of uninsured. Hispanics, who can be of any race, are 9.4% of residents but 30.3% of uninsured.
Those disparities are reflected in poor health outcomes, especially during the coronavirus pandemic where low-income people are more likely to be exposed to infection as front-line workers or live in communal conditions.
"We still see that our African American community is more impacted by this infection than whites, which is unfortunately, what we are seeing with COVID," Mecklenburg County Health Director Gibbie Harris said. "It is just shining a very bright light on the health issues that we already know that we have in our African American community. It's just exacerbated things. It's not new."
Those disparities are growing among children, too, especially for youngsters who previously qualified for the Children's Health Insurance Program, who provides low-cost coverage to kids from families that earn too much money to qualify for Medicaid but not affluent enough to afford private insurance.
According to a study by the Georgetown University Health Policy Institute, 5.8% of North Carolina minors – 142,000 – were uninsured in 2019 compared to 4.7% or 115,000 in 2016, the nation's sixth-largest increase. The gap is particularly acute across the South, where 52.7% of America's uninsured children live despite accounting for only 39% of the nation's kids. The region tends to lean conservative in politics and policy, and lawmakers have mostly resisted calls to expand coverage via Medicaid.
"We have so many people who are living way below poverty level," Woodson said. "You can't say that somebody making $24,000 with a family of four is not in poverty. That's just crazy. You can't live off of that. So, you pile all of these things on top of each other and throw COVID in there. Now you have people who don't even have jobs anymore, who are expecting to not have a job."
North Carolina politicians have long sparred over insurance for the poor, with little movement toward expansion. Gov. Roy Cooper, a Democrat, favors Medicaid expansion, but leadership in the Republican-majority General Assembly has failed to do so. Lawmakers have introduced bills that would make an estimated 500,000 more North Carolinians eligible for the federal program, for which the national government pays 90% of expenses.
"As a registered nurse, I see the difference that having health coverage makes for North Carolinians," said state Rep. Carla Cunningham, a Charlotte Democrat who sponsored the House bill, "and to close the coverage gap for 500,000 North Carolina citizens."
Republicans are lukewarm at best about Medicaid expansion, which leadership say creates an unnecessary burden for taxpayers. Senate President Pro Tem Phil Berger told reporters in May the coronavirus pandemic makes the discussion a fiscal non-starter as the state faces a budget shortfall of as much as $4 billion.
"We are seeing multiple states have to cut their Medicaid programs," he said. "The federal government, through the various bills that have been passed, has provided North Carolina with funds to make sure anyone who is affected or thinks they are affected by COVID-19 can get themselves tested and it doesn't cost them anything."
In Congress, U.S. Rep. Alma Adams, a Charlotte Democrat, Rep. Lauren Underwood (D-Ill.) and Democratic vice presidential candidate Sen. Kamala Harris (D-Calif.) earlier this year introduced a legislative package that fills maternal health gaps faced by African American mothers, who die during or after childbirth at four times the rate of their white counterparts.
The bundle of nine bills, called Black Maternal Health Momnibus, calls for policy changes like 12-month postpartum Medicaid coverage, investments in rural maternal health care, promotion of a diverse perinatal workforce and implicit bias training.
"For decades, the U.S. maternal mortality and morbidity rates have gotten worse for all mothers, but especially for black women whose health outcomes are further compounded by systemic and structural racism," said Adams, co-founder and co-chair of the Black Maternal Health Caucus. "The Black Maternal Health Momnibus is a historic piece of legislation that not only fills existing gaps in maternal healthcare, but also works to address pervasive maternal health disparities through solutions that are culturally congruent and proven effective."
Dr. Jerome Williams, senior vice president of consumer engagement at Novant Health, contends greater public awareness of gaps in access and treatment – what he calls social determinants of health – is driving long-needed conversations among the public, medical professionals and political leaders.
"What's different now I believe is that there's a greater awareness in the lay public about these factors that are non-biological and non-genetic," he said. "And so, that's what we're really seeing as a community. We have to show more empathy, because some have privilege, and some do not."
That also means taking a proactive approach to breaking down long-held beliefs from regarding medicine as reserved for paying customers to racial insensitivity in how Black patients are treated. Changing perceptions isn't easy given historic bias against diverse communities, especially African Americans, but there's more emphasis on awareness at hospital companies like Novant, which like Atrium Health, dominate the Charlotte market.
"We took a long hard look in the mirror years ago," Williams said. "We looked at our workforce, we looked at the communities that our workforce is coming from. We looked at the health of our workforce and it was an intentional decision that we have to put together a framework, a vision strategy and tactics to address a number of these issues, so on a system level, the systems have to be challenged.
"They have to be challenged internally; they have to be challenged externally, and where the courage comes in is those internally in places of influence, we need to leverage that influence and have the courage to bring certain discussions into the room and challenge historical norms."
Because of systemic racial and economic policies that created a two-tiered health care system, Black Charlotte will continue to lag in terms of access and treatment, even as pressure mounts to improve outcomes. Mecklenburg County, for instance, has launched initiatives such as Village HeartBEAT, which works with African American churches to encourages congregations to fight off the effects of chronic morbidities like hypertension and obesity. County commissioners also passed a resolution identifying violence as a public health issue.
"Healthcare is important, and we have to focus on the issue of access, because the African American community does not have consistent and good access to health care on a regular basis," Harris, the county health director, said. "But I also want to re-emphasize the fact that health care is a percentage of the impact on health for all our community. It is not the biggest percentage. And if we're not addressing those social determinants, that is the harder thing to do because it's a much bigger thing for us to get our arms around. It goes back to systemic racism, it goes back to the policies in our systems, and there's lots that we have to change around that."
Woodson, who advocates for expanded access, said economics shouldn't determine the level of care.
"Unless we can turn things around politically and cement healthcare as a right in our society, we're at the whims of local politics not expanding Medicaid," she said. "All of these examples, in my opinion, of how there is definitely a bias towards poor people, like it's our fault because we're poor. No, [it can be] circumstances. Sometimes things don't work out, or I don't make enough [money]. It's just very frustrating … to see how we operate as a society, and it doesn't have to be this way."
[This story was originally published by The Charlotte Post.]