CDC technology advances promise better valley fever detection
Image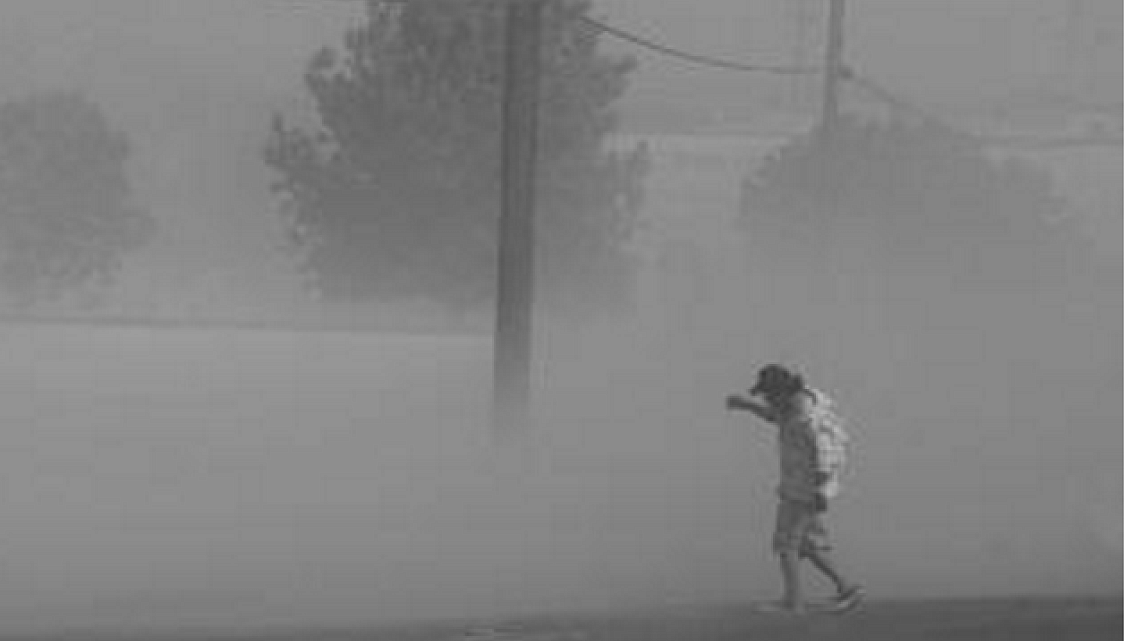 (Photo: Craig Kohlruss/The Fresno Bee)
Published on
November 21, 2016
Click HERE for the SPANISH version. 
New technology could reveal the microscopic, sometimes deadly spores that cause valley fever that currently float in the air undetected.
The U.S. Centers for Disease Control and Prevention (CDC) is developing a sensor that can detect levels of the cocci fungus in the air and soil, said Christopher Braden, deputy director of the CDC's National Center for Emerging Zoonotic Infectious Diseases branch. The agency has been working on the technology for three years, and Braden is hopeful the sensors could be moved into wider use over the next few years.
"As far as we know, we're the first ones who have been able to find the right combination of preparing the sample and the molecular test itself to be able to detect the organism in different soil and air samples," Braden said.
The CDC has adapted vacuum devices typically used by the Occupational Safety and Health Administration to detect levels of hazardous materials in workplaces. These devices are placed in areas with dry soil, where they pull in air at regular intervals and test it for the DNA of the fungus. The level of fungal spores in the air is then sent to a central computer.
If the technology could be deployed throughout endemic regions in the Southwestern United States, it could provide a breakthrough in awareness and prevention efforts, local health officials said.
Devices could lead to warning system
As it stands, health officials can only warn people to take caution on windy days, or when the air quality forecast hits unhealthy levels.
"It'll be a huge tool to put in our tool box," said Kirt Emery, a Kern County Department of Public Health Services epidemiologist, who quickly rattled off all the ways that technology could  prevent cocci's spread in the nation's most impacted regions.
The devices could confirm whether cocci is stirred up by construction and agriculture, as experts have for years suspected. During storms, a color-coded air quality alert could be issued just for cocci. If the technology is advanced enough, fungus from Sharktooth Hill, a valley fever hotspot, could be traced to see how far it travels on windy days. Eventually, a mass alert could be developed that pings cellphones when people enter certain regions on high-risk days.
The technology could also shorten the time lag between when health officials realize there's an outbreak and when they warn the public, said John Galgiani, director of the Valley Fever Center for Excellence at the University of Arizona.
The Kern County Department of Public Health Services, for example, issued a public health warning in September after noticing an increase in lab test requests for valley fever. Typically, lab test requests come in long after individuals inhale fungal spores.
Sensors could redraw valley fever map
CDC officials have been testing the devices to detect cocci in environments where they know it already exists. They also are using the tool to determine whether the fungus lives in environments they suspect could be endemic, such as parts of Oregon and Washington, Braden said.
The new technology can also take away some of the guesswork about whether infected people contracted valley fever while traveling, only to be diagnosed later in their home states.
"You can pinpoint and say we've got hotspots in other areas in the United States, then come back with the awareness campaign to make sure people get treated," Braden said.
Researchers at the University of California Merced's Health Sciences Research Institute attempted a similar project, developing a drone that would sniff out cocci in the air. It hasn't seen as much success as the CDC's vacuum devices.
"We are still playing around with the samples, but it basically comes down to the fact that the density of microbes in the air obviously isn't very high, so you need to sample a lot of air to get enough microbial material," said Michael Beman, an environmental scientist at UC Merced. "Small drones may not ultimately be that great for this."
---
Kerry Klein of Valley Public Radio contributed to this report.
For more stories in this series, click here.