Cherokee Nation fights Oklahoma's opioid crisis with new behavioral health center
Image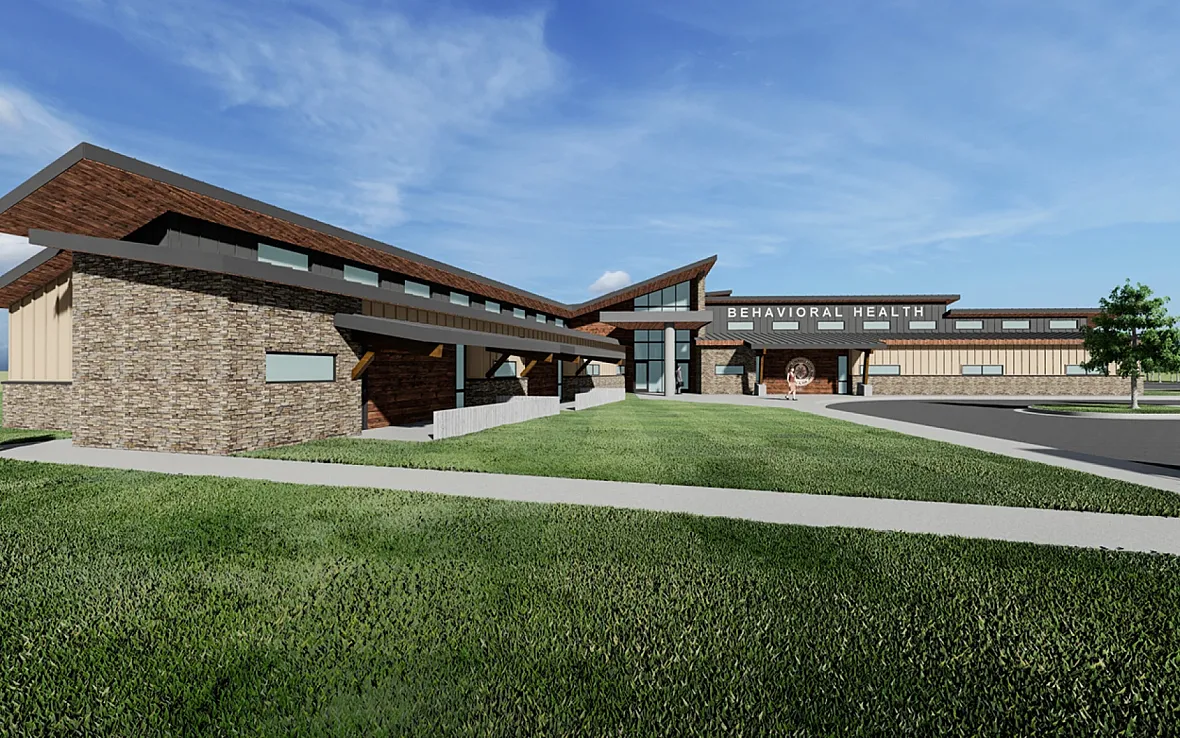 Published on
February 14, 2023
Jenifer Peña-Lasiter couldn't get past the pain in her back following a 2005 car crash. So, her doctor prescribed her opioids. That's when her addiction started.
"And when it was time to come off of it, I couldn't come off of it," said Peña-Lasiter.
Image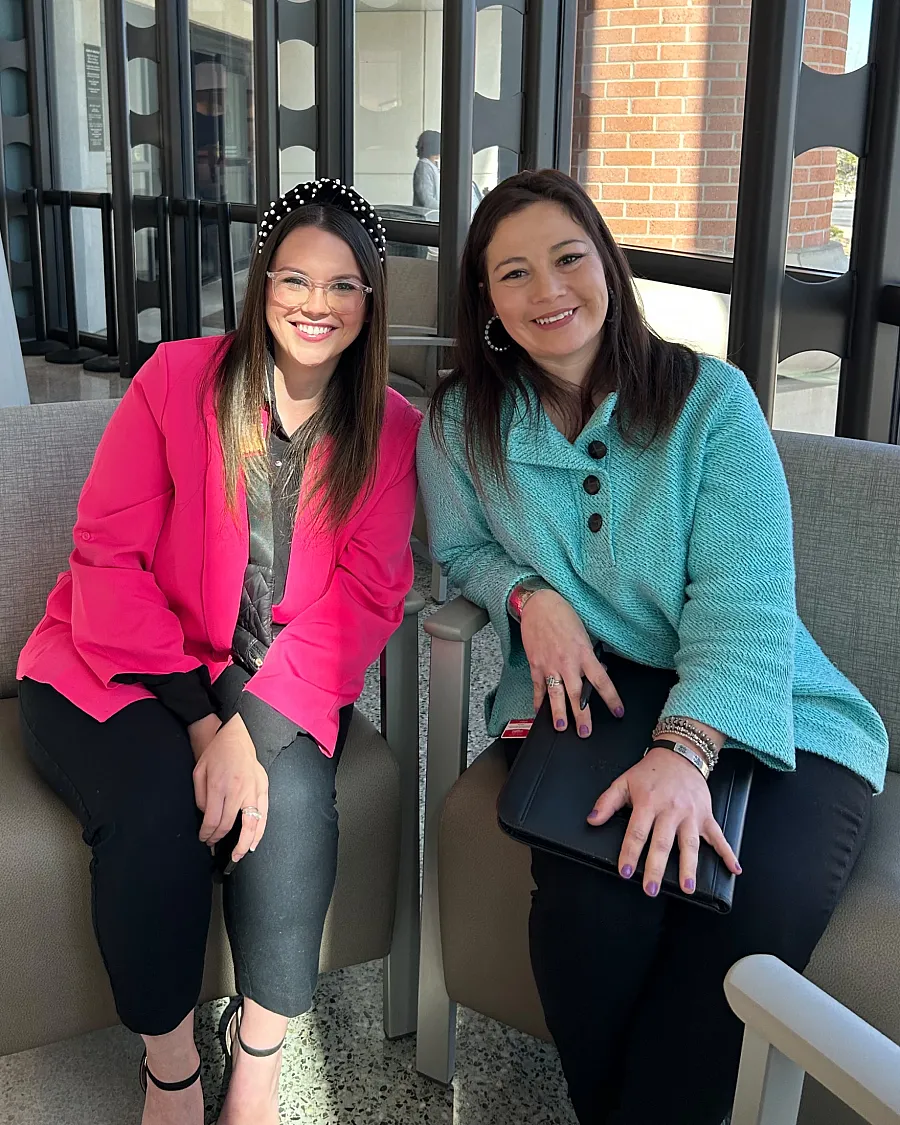 She said she felt guilt and shame over her addiction, as she eventually turned to pill mills to feed her addiction. She ended up in jail, lost custody of her children, was homeless for a time, overdosed and almost died.
Summer Locust turned to opioids after a devastating break-up, and it spiraled out of control.
"When I was high, I had no emotions. I could not feel a single thing. No anger, no happiness, no sadness, nothing. I was completely numb," Locust recounted through tears.
Brooklynn Colburn was impacted by her older sister's addiction. As her family focused on helping her sister Mandy Crookson get sober, Colburn said she felt neglected.
"I was like a straight-A student and I did extracurricular activities, and I was trying to prove myself and prove myself to be different than she was. And so, yeah, it was really hard," said Colburn, who sought therapy and is glad for Cherokee Nation's efforts to help families like hers.
All three women say that a behavioral health and addiction treatment center, like the one Cherokee Nation unveiled plans for this week, would have changed their lives. It would have helped their families cope with the strain and helped them deal with the underlying issues of why they became addicted in the first place.
The proposed $18 million, 17,000 square foot complex would be the tribal nation's first in-house drug treatment facility and is part of a $100 million dollar investment made possible by a Public Health and Wellness Act Principal Chief Chuck Hoskin Jr. passed in 2021. The facility, which is set to break ground later this year, will also be funded through a $75 million settlement reached with opioid drug manufacturers McKesson, Amerisourcebergen and Cardinal Health.
During his state of the state address at Cherokee Nation's National Holiday, Hoskin Jr. said he intended to make the manufacturers and distributors pay every penny-a point he reiterated during his remarks at the unveiling of the new plans for the facility.
"Like so many of the great challenges that our people have faced, the issue of drug addiction tests something really important, it tests whether we are a people who believe that it's every man for himself or whether we are a society that believes that we're all in it together, that we have some sort of shared stake in the welfare of each other," Hoskin Jr. said.
Cherokee Nation isn't the only tribal nation in Oklahoma fighting this fight. As Oklahoma has battled the opioid epidemic, tribes have taken the lead in the battle. Muscogee Nation broke ground on a similar behavioral health center in Okmulgee in 2021.
Image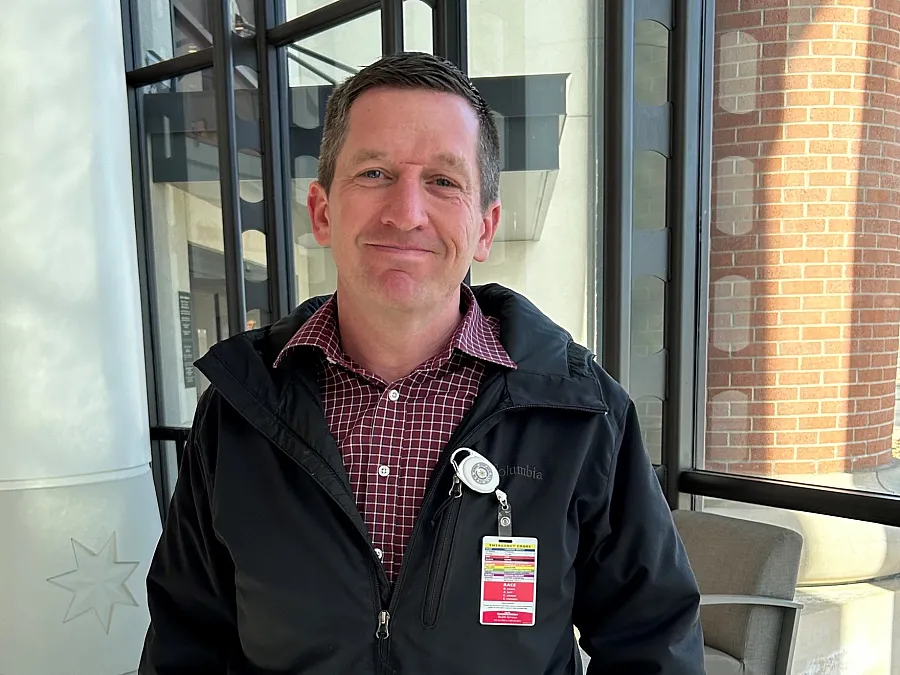 Cherokee Nation 'under attack'
Opioid oversupply is not only responsible for taking lives through addiction and overdose, it's also put a strain on the Cherokee Nation's health care system, marshal services and its Indian Child Welfare program as parents who face addiction lose the ability to care for their children.
"Our way of life is under attack," said Deputy Principal Chief Bryan Warner about the communities within the Cherokee Nation's 14 county reservation boundaries.
Foster parent Gary Walker has seen the wrath opioid addiction has brought to Cherokee families. In 2011, he and his family decided that they wanted to foster and adopt. He and his wife eventually became certified foster parents for the Cherokee Nation.
Walker said six months later, he and his wife fostered a 13 month-old child born addicted to opioids and other substances. They eventually adopted the child, who is thriving.
"She is nine years old today, and she is spot on with her class on everything, and she is doing really, really well," Walker said.
Over the last 10 years, they've had about a dozen children in their home. Half of them have been reunited with their parents. The other half have been adopted by other families after their biological parents' had their parental rights taken away.
"Just having a place dedicated in that center to helping those members that have children that want to get their children back, you know… it needs to be at the forefront of thought when they're building and spending those funds," Walker said.
The new facility is one of the first investments the tribal nation is making from the opioid settlement money they received in 2021.
The settlement is the result of a federal lawsuit filed in 2017 by then Attorney General Todd Hembree and former Principal Chief Bill John Baker.
Current Cherokee Nation Attorney General Sara Hill said the epidemic didn't happen organically.
"It was something that was created by people whose primary goal was their own profit and who didn't care about people, who didn't take time to think about how their actions would impact the people that they were supposed to serve," said Hill.
It was one of the first of its kind to be filed by a tribal nation against opioid drug manufacturers. Tribal nation health officials say opioid-related overdoses more than doubled within the Cherokee Nation from 2003 to 2014.
Cherokee Nation health officials say more than 800 million milligrams of opioids were distributed in 14 counties in the reservation's boundaries. That's the equivalent of 42 pills for every resident in those counties.
Fighting addiction
The new behavioral health and treatment center will offer separate dormitories for men and women, and cultural amenities for residents such as stick ball fields, basketball courts, marbles courts and more.
Julie Skinner, Cherokee Nation's director of behavioral health, said another goal for staff at the center will be to remove the stigma that comes with getting addiction
"That's such a barrier to why people don't want to get help is they're ashamed," said Skinner.
She said they've done focus groups with family members and children they've worked with who faced addiction and felt guilt and shame over that addiction.
"It bottles up and it snowballs," said Skinner.
Last year, Cherokee Nation received $18 million from a separate settlement against Johnson and Johnson and has pending litigation against pharmacies that distributed the drugs. Cherokee Nation isn't the only tribal nation to file lawsuits against drug manufacturers. Under the same settlement against Johnson and Johnson, all 574 federally recognized tribal nations throughout the United States would receive a share of $590 million dollars in settlement money.
This is all welcome news to Peña-Lasiter. She says it creates a home for others struggling with addiction.
"I think that their innovative approach to recovery would have been… could have been..It could have saved my friends that have passed away that are Cherokee," said Peña-Lasiter.
Things are a lot better now. Peña-Lasiter has been sober for five years thanks to her family and assistance from the Cherokee Nation. Today she owns a home and has a new daughter named Journey.
Coburn's sister is also doing well. She's out of prison, has another child on the way, and has been sober for 10 years.
Locust is also sober and works for the Cherokee Nation as a self-governance specialist.
Cherokee Nation officials say they are setting aside even more money for additional treatment centers and money for a scholarship so that Cherokee citizens can train to work in the behavioral health field.
Image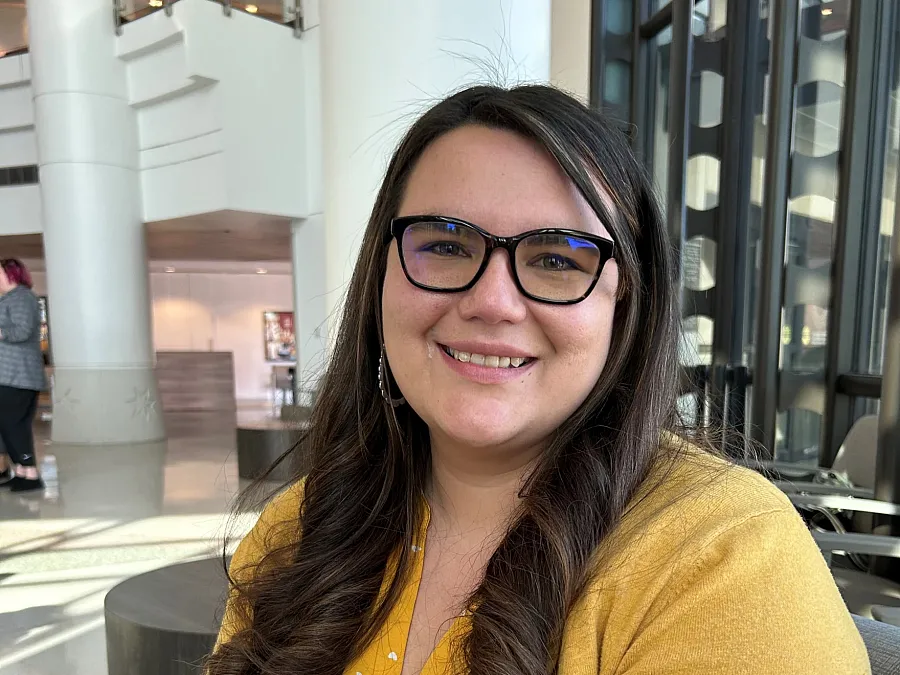 Here's a breakdown of how Cherokee Nation is spending $100 million dollars in settlement money and more set aside through the Public Health and Wellness Act:
$73 million for a "Behavioral Health Capital Fund." The fund would be used to construct facilities across the reservation over the next five years to meet behavioral health service needs, including drug treatment and prevention.
$5 million for a "Behavioral Health Scholarship" endowment to encourage more Cherokee citizens to enter behavioral health fields and work in the tribe's health system. The scholarships would include enhanced grants for students who go on to work for Cherokee Nation Health Services as part of a "payback" program. Scholarships would be available to Cherokee citizens living within the reservation and outside the reservation.
$10 million over 10 years for "Career Services Recovery Employment Programs." The programs would address employment and other economic barriers faced by Cherokee Nation citizens in addiction recovery.
$10 million over 10 years for "Behavioral Health Innovative Addiction Recovery Programs." The funding will enable Cherokee Nation's Behavioral Health to develop new addiction recovery programs using the latest and most promising innovations and strategies in the field.
$2.8 million "Smoking Cessation Fund," boosting public health smoking cessation programs by $350,000 per year for the next eight years, doubling the funding of those programs.