Department Issues Cease and Desist Order to Protect California Consumers from Misleading Health Plans Known as 'Health Care Sharing Ministries'
Image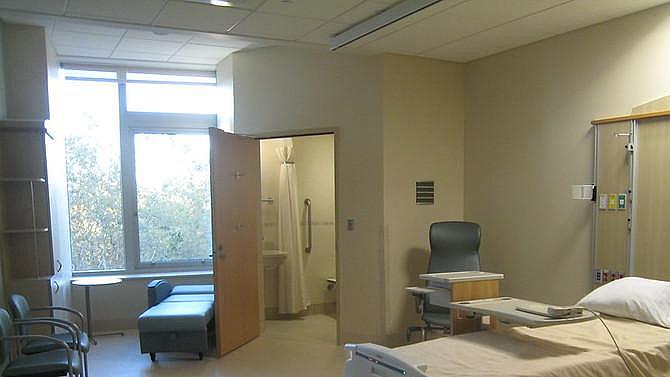 (Photo by James Lin via Flickr)
Published on
March 18, 2020
The California Department of Insurance issued a cease-and-desist order against Aliera Healthcare, Inc., and its subsidiary Trinity HealthShare, to get the companies to stop doing business in the state.
In late January, a story in The Bee/USC Center for Health Journalism Collaborative highlighted the unusual lack of oversight by California regulation for health care ministries as well as the legal troubles faced by one such ministry, Aliera,  in multiple states where it was ordered to stop taking new clients. But in California, its subsidiary was continuing to take new costumers until now.
Thousands of Californians who struggle to afford private health insurance have turned to faith-based, health care sharing ministries for their care, but experts have warned their product isn't a replacement for insurance. Members make monthly payments into a system for health care costs to be shared among all members. 
The Department of Insurance may impose a fine of up to $5,000 for each day the order is violated, according to the cease and desist order. 
"The California Department of Insurance's investigation and action was prompted by consumer complaints regarding these companies, which involved claim delays and denials for emergency services, preventative care, major surgery, and other medical services," a department spokesperson said in a statement to The Bee.
The action was announced March 10.
A Department of Insurance spokesperson in January told The Bee/USC Center for Health Journalism Collaborative that Aliera didn't have a certificate or license to sell health insurance in the state. But the department also said it didn't regulate health care sharing ministries in general because they didn't sell insurance.
The Department of Insurance spokesperson wasn't able to say when the investigation began or when the first complaint was filed or how many complaints had been submitted.
"Given that this matter is subject to being put before an administrative hearing and potentially may result in civil litigation, we are not in a position to respond to these questions at this time," the spokesperson said. "As a result of our investigation we determined that these companies were violating the law, which led to us taking this action."
In Tuesday's news release, the department said the companies misled consumers about their products and operated an insurance business without a certificate from the Department of Insurance.
A spokesperson for the companies denied the allegations in California, calling them "false claims."
"With Californians facing skyrocketing health insurance premiums, it's deeply disappointing to see state regulators working to deny residents access to more affordable programs offered by qualified health share ministries," the spokesperson said.
In July, Texas sued Aliera to halt the company. Other states have also issued cease-and-desist orders against Aliera.
According to some complaints filed against Aliera with the Better Business Bureau, people say they paid thousands of dollars on monthly member contributions, and thousands of dollars more when an issue arose, and Aliera wouldn't cover the costs.
The Department of Insurance also warned consumers that the "lookalike health plans," which are marketed as health care sharing ministries don't comply with state law.
Up to 11,000 Californians may have "unapproved plans" through these companies, according to the release.
An Aliera spokesperson told The Bee in January that Trinity had 7,630 members in California, and was continuing to take new customers in the state. Aliera also denied the allegations in Texas, and other states, at the time.
"Consumers who bought these plans thinking they purchased comprehensive health insurance deserve the full protection of our laws," Insurance Commissioner Ricardo Lara said in the release. "Consumers should know they may be able to get comprehensive coverage through Covered California that will protect their health care rights."
The Department of Insurance asks consumers to contact Covered California to see if they may qualify for a special enrollment opportunity. Consumers are also encouraged to call the Department of Insurance's hotline if they experienced any problems with the companies, and to receive information about their options or file a formal complaint.
The California Department of Managed Health Care in October denied a public records request to The Bee/USC Center for Health Journalism Collaborative seeking copies of two complaints filed against Aliera in California.
The Department of Managed Health Care said those records were exempt from the state's Public Records Act based on protected information that would violate a person's right to privacy.
The agency wouldn't release redacted copies.
Follow the USC Center for Health Journalism Collaborative series "Uncovered California" : here.