Face to Face: Doris Beckman
Image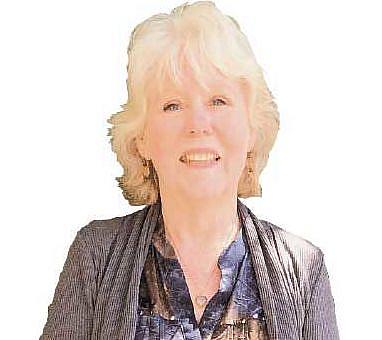 Published on
September 27, 2018
Like most of us, Doris Beckman, 67, had a plan for how life was going to go. She and her husband John would work until retirement and then seek new adventures traveling the world. But real life has a way of interrupting the imagined one, and for Beckman it was her husband John dying three years ago of stage 4 lung cancer. They lost nearly all their savings, but managed to keep the four-bedroom Marina home they'd been living in for nearly two decades.
Suddenly Beckman found herself having to work to pay the bills and keep up the maintenance. She started a consulting company called Golden Connections to help other seniors and their families navigate tough issues and wrote the Plan B Workbook as a tool to keep track of important information and spark conversations with loved ones.
Beckman is now on to Plan C, with an eye toward possibly morphing Golden Connections into a nonprofit that helps facilitate home-sharing among seniors. Her idea is to create a network of "Golden Girl" houses, like the one shared in the TV sitcom by characters Blanche, Dorothy, Rose and Sophia, starting with her own.
She attempted matching potential roommates with each other a few years ago on her own, but now she's working with other housing advocates in Monterey County. She's a part of a policy working group through HOME Collaborative (Housing Options Meaningful to Elders) which recently consulted with San Mateo-based HIP Housing, a nonprofit that promotes and coordinates home-sharing arrangements for seniors and others. It's a free service made possible with grants.
Besides HOME, Beckman volunteers to help homeless women at Gathering for Women in Monterey and is on the advisory council for the Area Agency on Aging. She recently sat down with the Weekly in her home to talk housing, but unlike the Golden Girls and their kitchen chats over late night snacks, there was no cheesecake involved.
Weekly: What made you want to help launch a home-sharing program in Monterey County and create "Golden Girl" homes?
Beckman: I've always loved that show, and I think a lot of things they brought up in the '80s are relevant today. Women are quite often left on their own, and it's very hard to survive. In my case, my husband had a year-long illness and was in and out of a nursing home. I have a rather large house and can't really afford the upkeep. It's really getting to the point where I need the extra income. And it's lonely not having somebody in the house. Golden Girls has always appealed to me because they were so supportive of each other.
How difficult is it to match roommates together?
It takes a long time to find the right person; I don't want to jump in out of desperation. I try to tell people that's not the way to go because it could not end well. The only roommate I had was a lady who was very nice, but it turned into a hoarder situation. You need to be careful. You need to be compatible. Being a good friend doesn't necessarily mean you want to live with them, because they could have very different values or habits than you do. It's all those nagging things that can drive you crazy.
Is it hard to suddenly go from living in your own home for many years to sharing it with people you hardly know?
I think it is. That's what a lot of people are afraid of, that they're giving up their privacy. I've also looked into creating an ADU (accessory dwelling unit, see story page 18) by closing off the hallway by the master bedroom and making a separate entrance. I know that's OK in Marina, at least where my house is.
What's your vision for a shared housing program now?
I want us to create something like what HIP Housing does. They take care of the background checks so people feel a little more secure than going on Craigslist. I know people do it, but I'm not comfortable with it. They do a personal interview with the homeowner and the home-seeker. Participants need to be 90 days clean and sober. It's a really needed service and I definitely want to be involved in getting it going. There are others working on it (around Monterey County), but what we really need to do is all come together.
[This story was originally published by Monterey County Weekly.]