Grand jury, citing Herald series, laments lack of progress in juvenile justice reform
Image
Published on
August 1, 2018
Members of a Miami-Dade grand jury pronounced themselves "saddened" to learn that Florida's juvenile justice system remains plagued by "horrific problems" more than a decade after a previous grand jury decried conditions at the Miami lockup — but also pleased that reform is underway as the result of a Miami Herald series.
In a report handed up to a Miami judge Wednesday, Miami's fall 2017 grand jury said the state's long-troubled juvenile justice system "grabbed [its] attention" in the wake of a six-part Miami Herald series published last fall. The series, grand jurors wrote, left echoes of a previous grand jury report from 2003 that studied the death of 17-year-old Omar Paisley, who slowly died of a ruptured appendix while officers and nurses stood by and did nothing.
The Herald series, called Fight Club, "detailed a pattern of conduct wherein guards within the juvenile detention facility created intolerable conditions and behavior by bribing certain juveniles with fast food, including pastry 'honeybuns', in order for those teens to discipline other juveniles within the facility," the grand jury wrote.
One youth, Elord Revote, died in August 2015 after more than a dozen other detainees punched, kicked and slammed him in a Miami lockup dayroom. Youths said a DJJ officer instigated the attack after Elord mouthed off to the officer in the cafeteria just moments earlier.
Image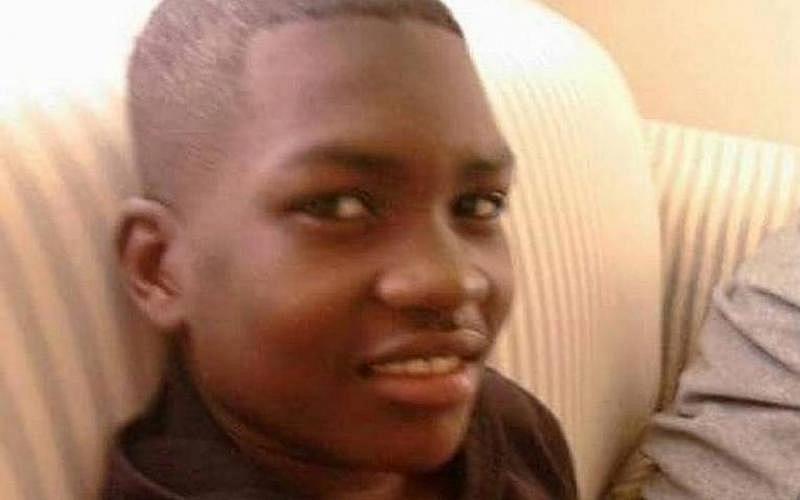 The grand jury said it was disappointed that, "13 years [after Omar's death], prudent recommendations from our predecessor grand jury still had not been implemented." The grand jury added: "the recent issues concerning the juvenile detention facilities and personnel within Florida's Department of Juvenile Justice were also troubling to us."
But the grand jury also expressed optimism: the Herald's reporting, the report said, appears to have sparked significant initiatives to reform juvenile justice in Florida.
In a statement to the Herald Wednesday, DJJ said that, in its "mission to uphold the safety and security of the youth in our care, [it] does not and will not tolerate actions by staff that jeopardize that safety and security. Whether they be contracted provider staff or DJJ employees, they will be held fully accountable for their actions or inactions that result in harm coming to a youth."
The agency said that, in recent years, as administrators oversaw efforts to reform the system, they "instituted a youth bill of rights and pledge of service for our staff. The youth bill of rights for youth in custody has been distributed to our detention programs and emphasizes that youth have the right to live in a safe, healthy, and clean environment. " The bill of rights also is being distributed to privately run programs that contract with the state to run residential programs, the agency said.
While grand jurors were beginning to investigate the juvenile justice system, the report said, "we learned through the media that many of the specific recommendations which we might have made were already being addressed by the Florida Legislature."
Included in the reforms: a 10 percent, across-the-board pay raise for detention and probation officers, and a new law that allows lawmakers, judges, prosecutors, and public defenders to inspect juvenile justice lockups and treatment programs "at their pleasure," the report said. The Legislature also approved $1 million in new dollars to upgrade surveillance cameras where juveniles are in custody.
"The lack of a functioning video surveillance system was a major criticism in the 2003 death of Omar Paisley," grand jurors wrote.
And though the grand jury said it was "pleased" that some youth workers were getting a raise, the report said grand jurors hoped that DJJ "increases the minimum standards required for employment to a college degree, and that they increase the level of scrutiny in their background checks of potential employees. After all, they are entrusted with our precious children."
"While some states insist upon their detention workers having a college degree, Florida does not," the report said.
The report left a caveat: "We do...encourage future grand juries to address this topic should positive change not come about as a result of some of the initiatives underway."
In its series, Fight Club, the Herald reported that DJJ long had been beset by the pervasive use of unnecessary and excessive force, widespread sexual misconduct and neglect of youths' medical needs when they are injured or become critically ill. The series disclosed that youth workers and supervisors frequently failed to report abuse, as required, and, even when they did, often misstated facts to cover for one another.
The series also detailed the existence of culture in which officers and youth workers — reluctant to risk abuse allegations or discipline for excessive force — recruited beefy and willing youths to do their dirty work. The outsourcing of discipline became so pervasive it spawned its own nomenclature: Officers were said to "put a honey bun on the head" of an unfortunate detainee. The youths were "honey bunned," or the victims of a "honey bun hit."
DJJ administrators denied knowledge of the mercenary culture at the outset, and continued to insist the beatings were not instigated by officers even as the agency's own evidence to the contrary mounted.
Last April, a federal grand jury in Miami indicted the lockup officer whom detainees had accused of orchestrating the assault that killed Elord on Aug. 31, 2015. Prosecutors said Antwan Lenard Johnson "encouraged and induced these detainees to assault [Elord], so that Johnson was obeyed in his authority, not challenged." And they claimed Johnson was not alone in recruiting goons to enforce discipline at the lockup.
The day Johnson was indicted, DJJ Secretary Christina K. Daly issued a note to all staff members. "The behavior detailed in the ...indictment is disgusting and inexcusable," she wrote. "Let me be VERY clear, any staff member who jeopardizes the safety of a youth in our care will be held fully accountable for their actions, including termination and up to criminal prosecution.
"Furthermore," she added, "if a staff member knows of any actions by an other staff member that jeopardizes the safety of our youth and has not come forward, then they are just as guilty. Should it come to light that staff have failed to report, they will also be held fully accountable for their unwillingness to report this behavior."
But as recently as last month, detectives in the Panhandle charged a youth worker, Antoine Davis, with lewd and lascivious battery and false imprisonment for his alleged role in the assault of a 15-year-old at the Walton Academy for Growth and Change. Police say Davis let four teens in to an empty cell, and encouraged them to sexually assault another youth with a travel-size shampoo bottle.
Davis was seen on video high-fiving one of the reported assailants after the attempted rape — and after Davis later was captured on video slamming the youth onto a table. 
Last week, DJJ's top administrator unexpectedly stepped down after four years as secretary.
In a news release, Gov. Rick Scott said only that Secretary Daly "is leaving the agency effective August 31, 2018." Neither Scott nor Daly said where Daly is expected to work next, and Scott said Daly's replacement "will be announced soon."
[This story was originally published by Miami Herald.]