For Health Care Employees, Workplace Violence Is More Common Than You Might Think
Image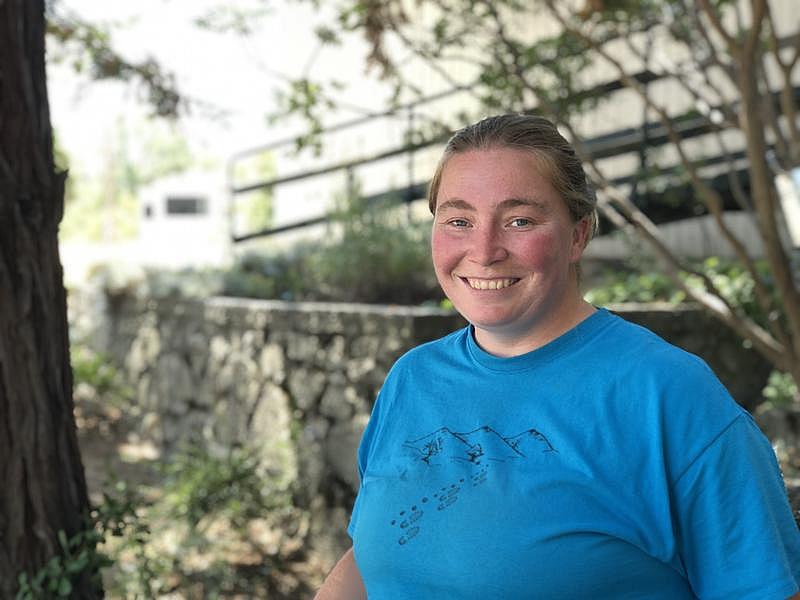 Published on
August 21, 2018
Over the course of three months in 2017, over two thousand incidents of workplace violence in health care were reported in California, which comes out to about an incident happening every other week. Some experts would say that number is probably low, because they suspect the issue is underreported, for a variety of reasons. One of the leading ones is a perception that tolerating violence is just part of the job, but this is a perspective many in California hope to change.
One such person is Jennifer Bailey. Six months ago, Bailey worked at an assisted living, memory care facility in Fresno. She says the job was similar to being a certified nursing assistant, and she would help patients with day to day things. One evening, she was helping a resident get ready for bed.
"I was walking toward the door to leave after I got the resident I was assisting in bed," Bailey says.
Bailey was walking out with a bag of dirty laundry, and she says the resident's roommate grabbed the bag, thinking that Bailey was stealing her clothes.
"She, for lack of a better term, came unhinged. Once the bag broke she started grabbing more at me," Bailey says. "It felt like it was going on for hours. I was probably there for 25 seconds."
She says it only stopped when the resident Bailey was helping get to bed tried to intervene.
"When she turned to face the resident coming from bed to my rescue, I was able to get my walkie, run in between them, to protect themselves from each other, and that's when I was able to scream, 'I needed help immediately,'" says Bailey. "The nurse came in and it was diffused at that second, but I was beyond hysterical, and my arms were red, because I had scratches from my elbow down to my wrist, on both arms."
The resident who attacked Bailey was actually moving to a new facility within the week. So, Bailey knew that she wouldn't have another encounter with that resident, but the stress and anxiety stuck with her.
"For a lot of ways, I kind of felt, well, if I can't do this, they're gonna look at it like you can't do your job, and they'll find someone who can," she says.
Bailey hadn't experienced violence on the job before then, but at the time, she was also feeling burnt out. Beyond telling her supervisor, she didn't feel like she had a lot of options to help herself recover. After the attack, Bailey decided to quit.
"It was kind of the figurative straw," Bailey says.
Bailey thought if she wanted to stay in that job, she might just have to accept this. Among health care workers, she isn't alone in thinking that. Dr. Susan Goodwin Gerberich is a professor of environmental health sciences at the University of Minnesota. She came out with one of the first comprehensive studies about violence against nurses back in 2004.
"We certainly found very high rates for those that work in nursing homes, in long-term care facilities. Also the emergency and psychiatric department," says Gerberich.
Gerberich says that violence can come as both physical and non-physical force against someone. health care workers who reached out to us say they've been threatened, had things thrown at them, and were even punched or kicked when trying to give someone care.
Gerberich's study surveyed over 6,000 nurses in Minnesota, and came up with several risk factors.
A majority of assaults were from patients. Gerberich also found that while over half of the assaults were reported, either in writing or orally, many who didn't report said it was because they felt like tolerating violence was part of the job.
"It's not just the nurses but technically all health care personnel are at risk," Gerberich says.
Gerberich noted that there is legislation moving through Congress to curb the issue. In March, California Representative Ro Khanna introduced the Health Care Workplace Violence Prevention Act. At the same time, some states have taken it upon themselves to implement health care violence prevention rules. California is one of them, and that's, in part, due to the California Nurses Association, a state chapter for National Nurses United.
"The federal bill is very similar to the California bill. it's a good template, and successfully passed," says Gerard Brogan, a registered nurse and lead representative with the association.
The California bill to prevent health care workplace violence passed in 2014. It required hospitals to develop a workplace violence prevention plan. The plan had to include things like annual employee training and a system for reporting incidents to the state.
"Looking at the research, we came to the conclusion that hospitals are loath to report incidents of violence to the state or anyone for that matter, or collect them themselves," Brogan says.
Hospitals were supposed to have implemented those new regulations as of April of this year, or risk being out of compliance with California's Division of Occupational Safety and Health.
It's too early to tell if the new regulations have actually reduced violence. Brogan says that as far as he knows, hospitals have been slow to comply. He also says it's going to take a cultural shift to get nurses and other health care employees not to tolerate violence, or actions that could escalate.
"It's always been seen, that the culture really is that it's part of the job," Brogan says. "You're here to be a nurse, you're here to self sacrifice. You've got to soak up patient complaints, patient anger, to the point of both verbal and physical abuse."
Local hospitals I spoke with said that they've had safety training and procedures in place long before the new Cal-OSHA regulations. The biggest change, they say, has been the centralized reporting to the state, which they say they've adopted.
Jennifer Bailey says she doesn't think her incident was reported outside of the facility, because she didn't open a worker's compensation case. On top of that, assisted living facilities aren't included in the new law because the state doesn't classify them as health facilities. But she wishes she had known something like that might happen. She says the training she got didn't cover violence.
"No one really says, they can lose themselves in a moment, they can get agitated to the point of not realizing how far they've taken it," Bailey says. "All they know is they want something, or they need something or they're unhappy, or they're stressed out or in pain, and a lot of times they can't communicate that."
Bailey says she's moved on, but she still thinks about her old job.
"It still makes me sad because I know someone going into the field might have the same situation I do and something has to change. Something needs to be provided."
The catch is knowing what that something should be.
[This story was originally published by Valley Public Radio.]