Medical care for undocumented immigrants is changing in California
Image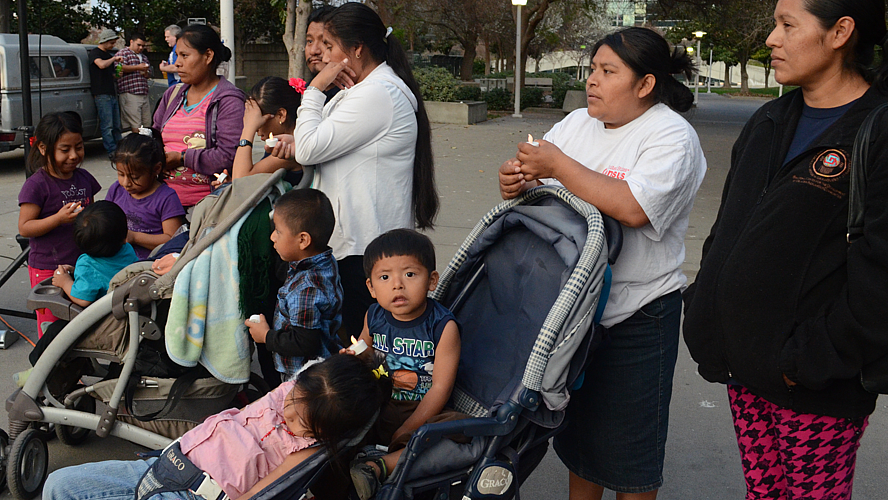 Last year, some 17 thousand people living in poverty in Fresno county benefited from the Medically Indigent Services Program, or MISP. This program covers chronic illnesses and care that requires specialized doctors. One of the beneficiaries is María, who has lived in Fresno for more than 23 years and formerly worked as a fruit packer.
"About a year ago I had an operation on my right hip, and now in November I had another operation on my left hip," explained María, who did asked that her full name not be used because she does not have immigration documents. "It turns out that I have osteoporosis, so I depend on MISP, and if they cut it off, then what are we going to do? I will still need more surgeries on my eye, because one eye is already blind, and they are going to continue doing more surgeries."
An estimated 5,000 undocumented immigrants use the indigent program in Fresno, one tenth of the 50,000 people without immigration documents who are estimated to live there. The county was obligated to include undocumented immigrants in the program after a lawsuit in 1984. Thirty years later, a judge last month determined that the county is no longer obligated to cover them.
Lawyer Amparo Cid, from the Rural Legal Center of California Foundation, represented Clinica Sierra Vista and argued for the urgent need to continue the program before the Superior Court of California in Fresno.
"We shared in our court filings about the undocumented 10-year-old boy who had skin cancer and why this program was so critical for this person. All these people have lived in our community now for many years; they are part of our community," Cid said.
The county authorities asked the judge to remove the legal obligation, offering three arguments. The first was that with the Affordable Care Act, the county would no longer receive enough funding for the program, because most low-income patients are now eligible for Medi-Cal or Covered California. The Affordable Care Act specifically excludes undocumented immigrants.
"Therefore there are less lawful residents that need to be covered by the County. That is the issue," said Jerome Behrens, the lawyer representing Fresno County.
The county also argued that terminating the obligation was fair because paying for medical care for undocumented people represents a "gift of public funds." In light of this, the judge responded that it had not been proven that there would be less federal funding because of the Affordable Care Act and declared that the clinic's argument was more convincing. Offering medical services to undocumented immigrants is in the interest of justice and public health for all residents of the county, the judge reasoned, because if one person becomes ill, they can spread the illness to many more.
But the county presented one legal argument that did seem to convince the judge. Court judgments over the past 30 years have shown that counties are not obligated to offer medical care to undocumented immigrants.
"I believe it creates a very unique circumstance," said Behrens. "There is a court order which requires a public agency to cover an undocumented person, and since the law does not require it, what power does a judge have to require it?"
The judge's ruling will be applied within 60 days, after giving an opportunity for appeal.
Image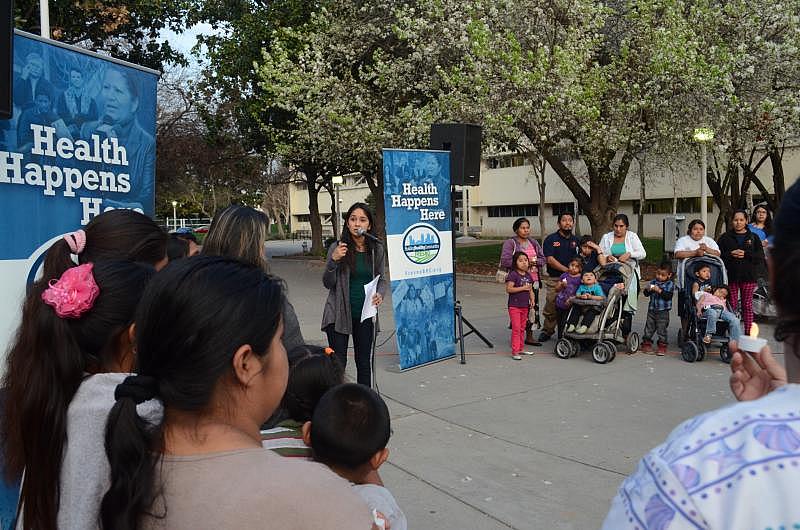 (Photo by Juan Santiago/Radio Bilingue)
Cid says that the Clinica Sierra Vista is still examining its next step.
"Let me share a story with you from the other day," Cid said. "A woman had contacted our office. She went to the Community Medical Center a month ago to try to make an appointment with MISP. And they told her that the program had been terminated, when that is false! One month later, she calls our office and says that she has lost 14 pounds; this woman was bleeding. It is not something minimal. These are critical things. Now she could finally get her appointment with MISP."
Of the nine counties who offer this type of service to undocumented immigrants in the state, Fresno is the only one that has considered closing it, according to the organization Health Access.
A spokesperson for Community Regional Hospital, which currently oversees the program, said that it is difficult to predict what impact it would have on the health system if the MISP program were terminated. Spokespeople for Clinica Sierra Vista Clinic told Radio Bilingue that undocumented immigrants would still be able to go to community clinics for primary care, but for specialized care, they would have to go to the emergency room or pay full price.
The coalition Building Healthy Communities in Fresno is collecting signatures to demand that the Fresno County supervisors maintain the program. Sandra Celedón-Castro, from the Coalition, says that it is a fundamental public health issue.
"The Fresno community, as a whole, are saying that we need a health network that supports all the people who live in the county, and it is our responsibility, and the responsibility of our leaders, that we all have access to medical care," said Celedón-Castro.