Mold at Philly school 'the tip of the toxic iceberg'?
Image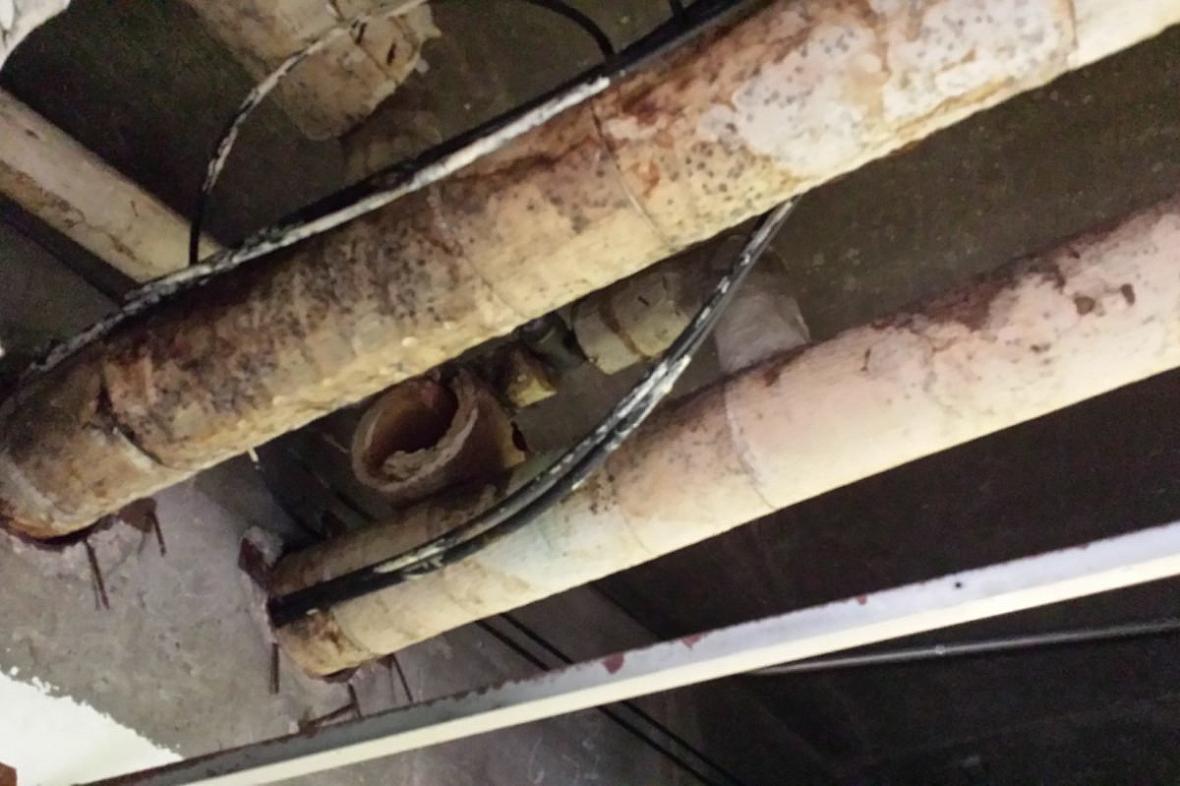 Published on
October 19, 2017
by Kristen A. Graham & Wendy Ruderman
The public sat up and took notice when a mold problem shut John B. Kelly Elementary in Germantown, forcing a weeklong cleanup as about 650 students missed school.
But more dangers fester inside city schools, officials said Thursday, hidden from the public eye and affecting thousands of vulnerable children.
"There are dozens — literally dozens — of other schools that are in conditions that are similar," said Jerry Roseman, the Philadelphia Federation of Teachers' director of environmental science. Roseman is routinely inside Philadelphia classrooms, surveying conditions on behalf of the union.
He said he has witnessed the damage firsthand, which is documented in internal district documents — problems with mold, lead paint, asbestos, ventilation, and rodent and pest issues.
David Masur, executive director of PennEnvironment, an advocacy group, characterized the Kelly problem as "just the tip of the toxic iceberg."
Schools officials strongly disputed that characterization.
"We do not believe there are dozens of schools that have the issues that were addressed at J.B. Kelly," said Lee Whack, a district spokesman. "When the school district learns of a problem with mold, we remediate it immediately. If there is an issue with asbestos, we abate it immediately. If there is any problem that threatens the health and safety of students or staff, we work to solve it immediately."
City Councilman Derek Green joined Roseman, Masur, and others at a Thursday news conference to say they were not getting the answers they asked for from the Philadelphia School District. So on Thursday, they filed a formal request to get extensive data about environmental conditions, from asbestos hazards to lead paint, inside the schools. Roseman said the teachers' union has access to some district documents but not all of them.
"I have a right to know the conditions of our schools," Green said. "We all believe it's important to have this information for the public."
Green was joined in his formal information request by Councilwomen Cindy Bass and Helen Gym. Council controls a significant portion of the school district's budget.
After Masur, Roseman, the Public Interest Law Center of Philadelphia, and several other groups formed the Philadelphia Healthy Schools Initiative in the spring, they were hopeful they would have a close collaborative working relationship with the district.
School district representatives and members of the environmental coalition met June 5. Masur, who attended the meeting, and Green, who did not, said they requested numerous data sets, and had assurances they would receive them.
District officials said that it was a general meeting and that they did not believe specific data were requested.
At Kelly, some parents were fearful and upset at the way the situation had been handled.
Rakeem Ingram, whose daughter, Jessiah, is a first grader at Kelly, said he learned about the school's closure from a news report, not the district. He had to scramble for child care and ended up taking Jessiah with him to his job as a manager at a Taco Bell/KFC restaurant.
Image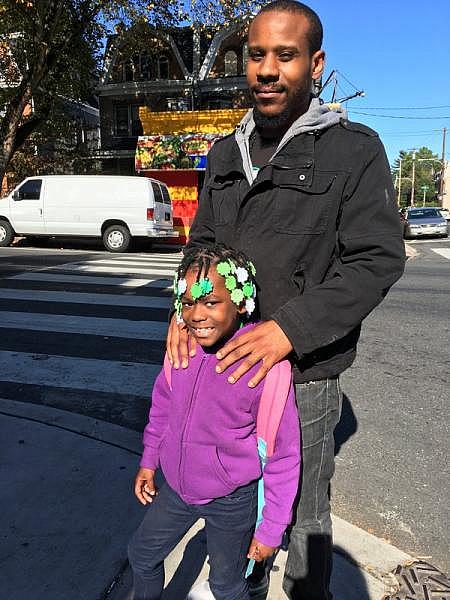 But that wasn't Ingram's biggest problem. He said he and other parents wondered how long administrators knew about the mold and why they didn't alert parents sooner.
"Parents should have a right to know what's going on in their kid's school – whether there's a health problem or some other problem," Ingram said. "Mold is a problem that can't be taken lightly, whether you have asthma or not."
Sharmella Taylor said she noticed that her daughter, Lurah, 5, had been having more breathing problems in the days leading up to the school's Oct. 12 closure.
"She was wheezing a bit more, but I didn't know it could have been because of the mold in her school because no one told us," she said, adding that she, too, learned about the problem through a news report.
Lurah, who is in kindergarten, uses an inhaler to control her asthma.
"Mold can get in your lungs," Taylor said. "The school should have known because the mold was clearly visible."
Pamela Davis, a mother of three, said her son's teacher sent her a text message on her cellphone. She also received a call from the school on the evening of Oct. 11. But she questioned how long the school knew about the problem. Her two older children, 11-year-old Niylani and 7-year-old Jesse, suffer from asthma. Her daughter's asthma symptoms seemed to worsen as the school year wore on, she said.
"They had all summer long to check our schools and make sure that the pipes are good, the roofs are good, and that whatever needs to be done is done so kids don't miss any days of school," Davis said. "We say that 'education is the number-one priority for our kids.' Well if that's the case, we need to be going through these schools more often and making sure that maintenance has been done."
School officials said they closed the school as soon as they became aware of the severity of the problem, a notion the teachers' union disputes. The school district says it completes system-wide evaluations for mold, asbestos, water damage, and other issues.
Facilities issues are not new to Philadelphia schools.
[This story was originally published by The Inquirer.]