Social workers worry about an increase in child abuse as calls decrease across the state
Image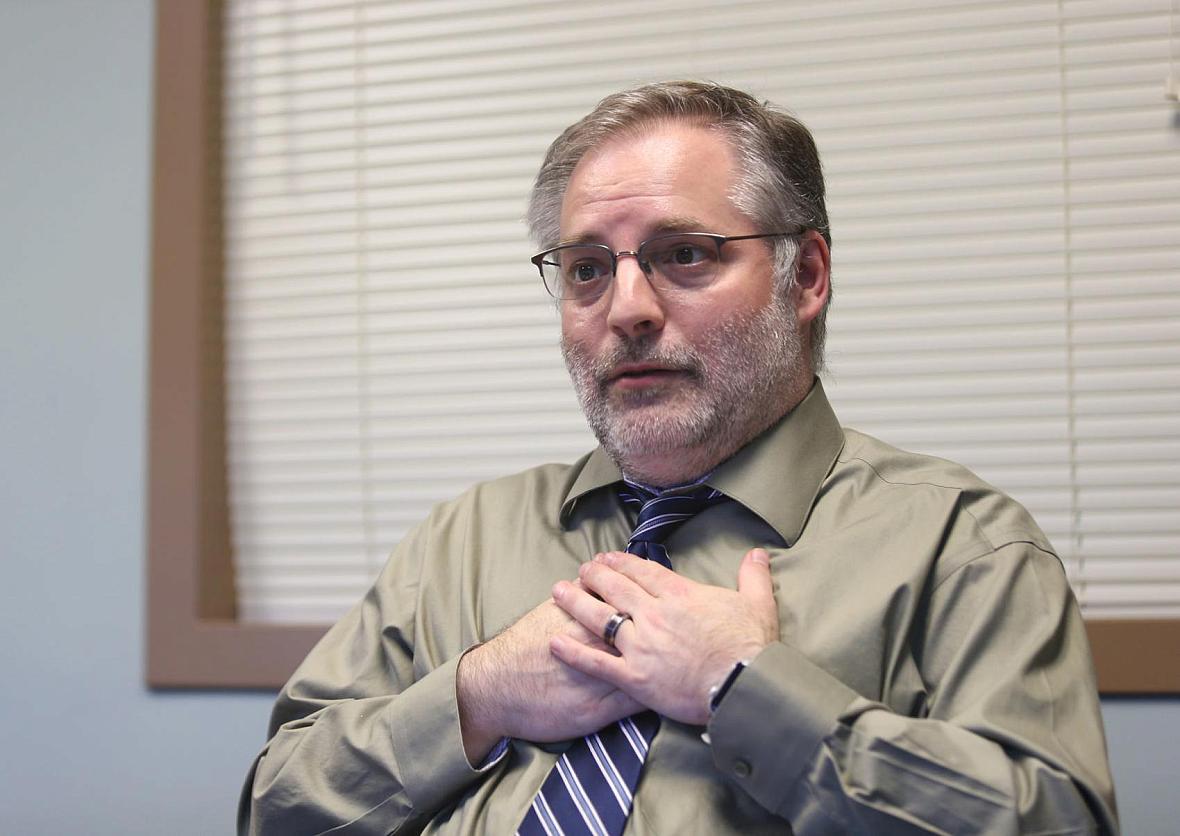 HEATHER ROUSSEAU | The Roanoke Times
The Virginia Department of Social Services has seen a 50% drop in calls to the child abuse and neglect hotline since mid-March, but social workers are concerned that an increase in domestic violence and child abuse may be going unreported.
The state social services department attributes the decline in reports to teachers, counselors and other school staff not calling in allegations since schools closed March 16 to prevent the spread of COVID-19.
School staff members are required by law to report suspicions of abuse and make up the bulk of child abuse and neglect calls across the country.
Since schools closed, Virginia has seen a 90% decrease in the daily calls from school staff.
Current numbers are closer to those usually seen in June and July, when children are out of school and the number of reports typically declines. Local social services departments around the state expect these numbers to stay low as long as schools remain closed.
Ben Jones, foster care and adoptions supervisor in Roanoke County, said the county's department has seen the same trends locally. In January, the department received 171 total complaints. In March that number dropped to 102 and in April it was 70.
However, social service workers worry about what is not being reported. COVID-19 has presented additional challenges for families already on edge, with many facing the added stress of lost wages, little to no available child care and, for a growing number, food insecurity.
"Everybody is more stressed out," Jones said. "Families that were struggling are collapsing."
Jones said as businesses closed and health care switched to telemedicine, some families are struggling to access the services they need.
Applications for the Supplemental Nutrition Assistance Program have more than doubled in Roanoke County. In January, the department processed 245 applications and 73 were emergency situations that needed to be expedited. In April, the county received 543 new applications and 143 were considered emergencies.
While Roanoke County has seen its child abuse and neglect calls decrease, the number of foster children entering the system has increased. Jones said if a situation has gotten bad enough that someone calls the hotline, it's usually a serious incident. In Roanoke County, as many as one out of every 10 complaints could be connected to a child entering foster care, a much higher rate than the department typically sees.
Local foster families still have been willing to take in new kids amid the pandemic, Jones said. The state authorized foster families to receive a one-time stipend when they bring in a new child with an unknown health risk. The stipend can help cover any extra supplies or medical bills, which has helped with some of the stress, but not completely eradicated it, Jones said.
"Some of our foster homes are seeing real anguish dealing with some of our tougher kids when that break of school or seeing a friend doesn't exist anymore," he said. "The steam that gets built up doesn't get released."
Social services staff members are still required to follow the same state mandates in place before the pandemic. Foster care workers must have face-to-face visits with every foster child once per month. Child abuse calls deemed valid must be investigated within 24 hours or five working days, depending on the severity.
"The work has not stopped," Bedford County social services director Andy Crawford said. "We're still out there."
Crawford is also the president of the Virginia League of Social Services Executives, a professional organization for all 120 local social services directors in the state. Crawford said each department still has plenty of work to do, but each locality has changed its practices to abide by social distancing and keep staff members safe.
Many departments are limiting face-to-face interactions with clients and relying on video conferencing software instead.
In Bedford County, foster care workers are no longer visiting homes unless it's an emergency. Monthly check-ins are completed through a teleconferencing program the state provided to every department that abides by health privacy regulations.
Child protective services workers are conducting child abuse interviews on front porches and in back yards while wearing masks and gloves. They ask families to take videos of the inside of homes and only go inside if it's absolutely necessary.
Roanoke County social workers are doing much of the same — porch interviews, videoconferencing and staying out of the office. Jones said the department has masks and gloves they provide workers, but sometimes they run short on supplies.
"None of our social workers have been positive for COVID, but that's not anything but fortune," he said. "CPS is going in every day and it's probably just a matter of time until someone is positive."
In Montgomery County, the social services department already survived a COVID-19 outbreak. On April 2, the department was notified that a staff member tested positive. Eventually, the department would have 9 confirmed cases — more than 10% of its staff.
Larry Lindsey, the department's director, quarantined the staff for three weeks. He said the state rushed to put software in place that allowed workers to access their work computers from home, and many of the CPS and foster care staff already had iPads from a program the state department launched last fall.
Neighboring localities helped process some of the department's SNAP applications while workers adjusted to their new at-home routines. Staff still completed their own CPS investigations and monthly foster care check-ins were done via video.
The department's staff came out of quarantine on April 27 and returned to working part-time in the office after the building was cleaned and sanitized. Everyone is recuperating and getting back on schedule, Lindsey said.
"We took a situation that could have had a much bigger or a negative impact on our community and our citizens, but because of the positive attitude and the team work, we got through it," Lindsey said. "It could have turned out a whole lot worse."
[This article was originally published by The Roanoke Times.]