An Electricity Bill Set Fire To My Marriage — Nisha's Story
Image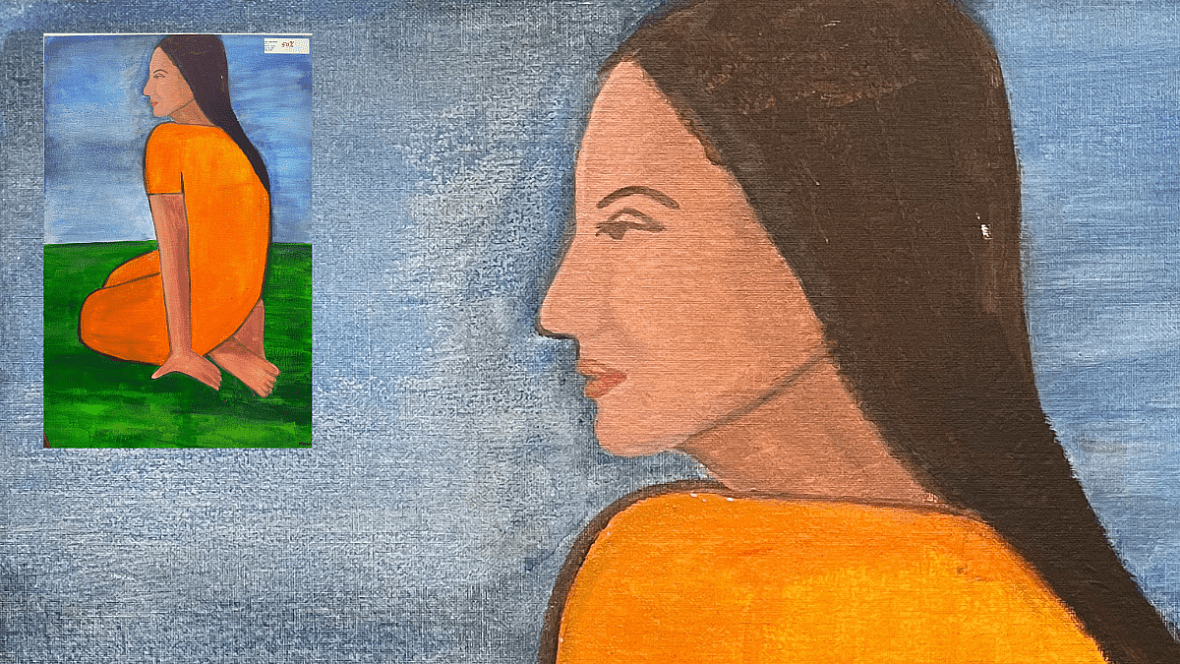 Published on
November 12, 2022
This story is part of a themed op-ed on domestic violence by the Desi Dost-Pathway to Parity project. It features a first person account by a survivor alongside Lessons from the Field, a personal essay from the reporters . The survivor's name has been changed to protect her identity.
The First Time He Hit Me
The first time he hit me was because an electricity bill went missing. I had stowed it in an upstairs drawer. My husband expected to find it in the kitchen. He didn't. He got mad. I heard my mother-in-law pleading, "Don't do this."
That first slap shocked me. My mother-in-law said, "He wants things his own perfect way."
Whenever he got violent afterward, I began to think that maybe this was normal – what every Indian wife had to accept once she was in her husband's home. 
We Were Strangers
I am an only child. My parents gave me the freedom to choose whom to marry but I settled for an arranged marriage. In fact, I married the man who sent me my first proposal. My parents did a background check. He was a telecom engineer.
Everything looked good so we got married. Two strangers. I was only 24.
After my son was born he would occasionally lose his temper. At first, I thought, it's normal for a person to get angry. Maybe this is just marriage, you know. You just get on with it. Compromise. 
He gave me his credit card but I could only use it with his permission – even to buy onions and potatoes. I thought that was childish.
In winter we turned the heater off every morning so I could cook with open windows to ventilate our apartment. One time the heater turned on when the window was open. He got mad and hit me.
When I was pregnant with my daughter, he demanded dhal for dinner. I was too tired to cook it. He threw wooden coasters and glasses at me. Then he hit me.
I Never Hit My Husband Back
I couldn't understand it. He got violent over every trivial issue  Why was this even happening in the first place and why did he want an educated bride like me.?
I have a Master's degree in Commerce and had a job at Air India that I gave up to marry him.
I  never hit my husband back.
Only Illiterate People Seek Counseling
My parents lived in Dubai, so I couldn't go to them. When my dad had bypass surgery he came to recuperate at my home. One night my husband wanted a fish dinner. I was busy caring for dad so I served vegetarian food. He got angry. I thought I was safe with my parents around. While I was putting my son to sleep, he hit me and threatened to take my child away.
My parents suggested a marriage counselor. My husband refused. He blamed them for raising a useless daughter. His brother said only illiterate people go to marriage counselors.
His mother said it's my fate and I have to bear it. I couldn't bear her after that.
I tried talking to my husband but he wouldn't say a word. He'd turn up the TV volume so he didn't have to listen to me.
My Son Suffers From Depression
My son has witnessed these attacks all his life. He suffers from depression. During the Covid lockdown, my husband attacked me because I moved a black marker from the bedroom. He demanded I go upstairs with the marker and bring it down again. I refused. My son had to push him off me.
After that, my husband stopped talking to me. Completely. For months. My son was a go-between.
I felt so bad for my child. 
I Couldn't Find A Way To Leave
During Covid, I began a catering business with a friend. My husband threw my orders in the trash. Once he told my 5-year- old daughter not to eat the dinner I made because it  was "absolutely dirty"
Then, for the first time, he threatened me in front of my kids. "I'm going to kill her."
It scared me he said that in front of our children. I couldn't breathe being in the same room. I left any room he entered.
I couldn't find a way to leave. I was not earning. Where would I live?  I was afraid my husband would take my son away. Would the law take my husband's side if I left?
I didn't know anybody to trust to tell them all this is happening. 
He Asked For A Second Chance
When I finally decided to separate SD Nari helped me find a lawyer to file for divorce. Some days later day on his desk I found a letter from another family law attorney offering to fight his case. They had everything. My name. My case number. The filing for divorce.
It was the scariest moment of my life.
When my divorce papers arrived he spoke to me for the first time in over a year. He refused to accept a divorce. 
Then, after 20 years, he asked for a second chance.
My husband is seeing a psychiatrist to deal with his anger issues. My son is in therapy for his depression. He's 18 and will go to college next year. My 7-year-old daughter still needs me.
For now, we are together.
I have a house in India.  If anything happens, and I feel completely feel alone, I've told my father, I'll come back.
Nisha is a survivor of domestic violence. She lives in San Diego.
Her name has been changed to protect her identity.
This article is part of the Desi Dost – Pathway to Parity project, supported by the USC Annenberg Center for Health Journalism's 2022 California Reporting Fund.
In June 2021, the Desi Dost Project began investigating Transnational Abandonment of Indian American women in the Bay Area, supported by USC Annenberg Center for Health Journalism and India Currents magazine. In May, Kymal and Nagarajan-Butaney received a first-place award on Open In-Depth Reporting and In-Depth Reporting from the California News Publishers Association for their investigative reporting on the issue of transnational abandonment.
Artwork: Tanya Momi
If you or anyone you know needs help, please contact:
SD Nari: 24-Hour Hotline
(619)-800-8554
Narika: 1-800-215-7308
Maitri: 1-888-8624874
Raksha: 1-866-56-ABUSE
Domestic Violence Hotline: 1-800-799-SAFE (7233)
[This article was originally published by India Currents.]

Did you like this story? Your support means a lot! Your tax-deductible donation will advance our mission of supporting journalism as a catalyst for change.