Violent traumas bear array of often buried health issues
Image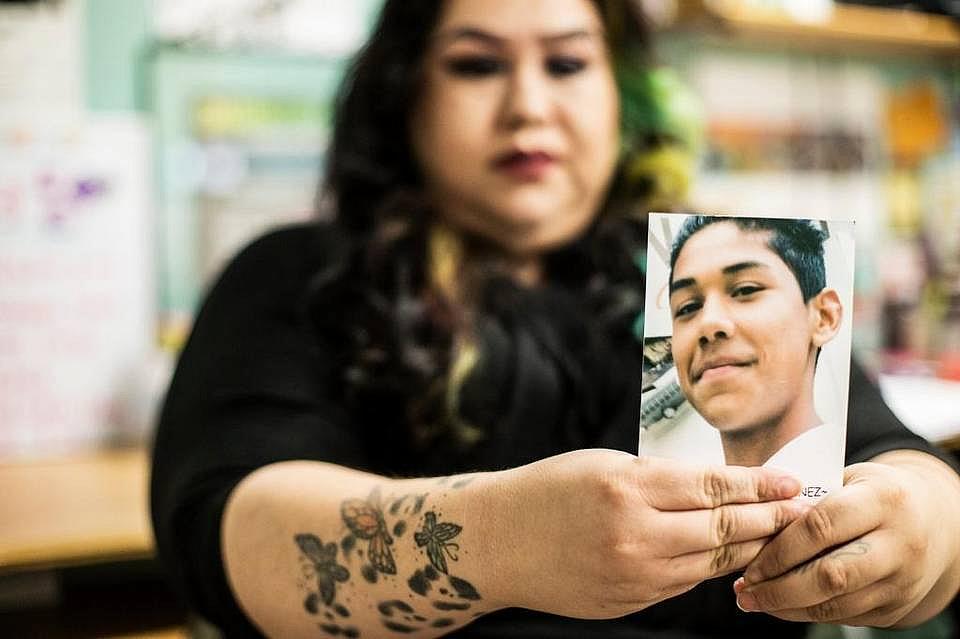 Published on
August 30, 2015
Claudia Gonzalez was 12 years old when she witnessed the murder of a friend for the first time.
Gonzalez said she was in Los Angeles County when she and a group of friends were confronted by what she figured were gang members.
"When they gut you, they cut you across," Gonzalez, now 29, said as she described the attack on her childhood friend. "His intestines were out. The whole way to the hospital, I was holding his stomach in."
To this day, memories of her blood-stained hands and clothes plague her thoughts and nightmares.
Gonzalez, currently a Winton resident, spent most of her childhood in East San Jose. She grew up in the Story and King neighborhood – an infamously gang-infested area, she said.
By 14, she was initiated into a gang, something she was proud of at the time.
"I felt like I was part of something, that I belonged to a group of people that were just like me," she said.
But what once made Gonzalez proud now haunts her.
In the streets, her life spiraled out of control. She lost friends to gang murders, she built up a rap sheet, was homeless, used drugs and picked up other unhealthy habits.
She moved to Merced County about five years ago in search of a "fresh start," but found that gang life and its repercussions are not easy to escape.
Living with PTSD
Three years ago, Gonzalez was diagnosed with post-traumatic stress disorder, and discovered that her violent past was being reflected in health issues.
Image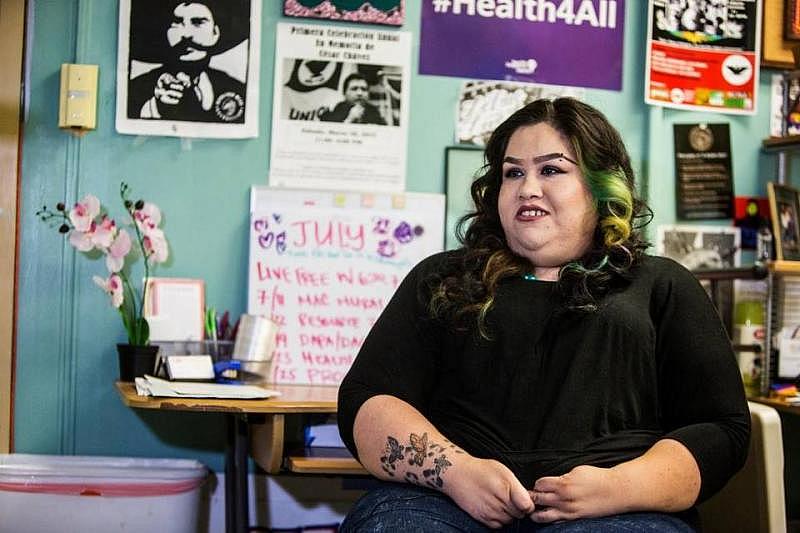 Traditionally associated with combat in war, post-traumatic stress disorder is usually defined as a psychiatric disorder that follows violent or life-threatening experiences.
According to the National Center for PTSD, the disorder comes with depression, hypervigilence, anxiety, aggression and substance abuse, among other symptoms.
As the Merced community grapples with a rising tide of violence over the past few years, local behavioral health clinicians are paying closer attention to PTSD, said Jorge Fernandez, a behavioral health clinician with Golden Valley Health Centers in Merced and Modesto.
Merced County has recorded homicides in record numbers over the past two years, even as statistics in the rest of the state have declined.
Living with PTSD, Fernandez said, affects more than a person's mental health. Chronic pains and headaches are common symptoms. PTSD also hinders a person's ability to function in their job, school and socially, Fernandez said.
Most of Fernandez's patients are victims of violence, but PTSD among perpetrators of violence can be just as common. Some of it may be directly linked to their own violent actions, he said, but also to the fact they themselves may come from violent environments.
After her PTSD diagnosis, Gonzalez began to better understand some of her behaviors, including the nightmares, insomnia and panic attacks.
Finding positive ways to cope was a challenge for Gonzalez. She shopped excessively but wasn't able to keep up with the expensive habit for long.
"As strange as it sounds, drinking Coca-Cola became my coping mechanism," she said. "There were times when I was drinking a liter of Coke a day."
Gonzalez said the habit of resorting to sugary drinks to boost her mood caused her to gain weight and pushed her to the brink of diabetes.
Since then, Gonzalez said, she has found other ways to keep her mind off her PTSD symptoms. School has helped. After picking up classes at Merced College, she transferred to UC Berkeley, where she is a semester shy of graduating.
She is taking some time off, but has spent the break doing community education on mass incarceration with the Merced Organizing Project.
She has also found a local support group that she attends regularly.
The dangers of toxic stress
Exposure to violence has been associated with the buildup of stress.
While some stress is part of healthy development, chronic stress can lead to serious health consequences, Fernandez said.
Experiencing violence can trigger changes in the hormonal system. High levels of cortisol, a stress hormone, Fernandez explained, tend to impair cognitive performance, elevate blood pressure and increase abdominal fat – which is also connected to heart attacks and strokes.
Sidra Goldman-Mellor, an epidemiologist and public health professor at UC Merced, has researched the stress-response system.
That research looked at childhood adversities, including violence and maltreatment, that become "biologically embedded" and cause depression and anxiety in adulthood.
"Kids who experience violence have altered immune systems," she said. "They have really high rates of systemic inflammation, and that seems to be related to their risk of depression, anxiety and other health problems."
The consequences of trauma have been measured in the Adverse Childhood Experiences Study by the Centers for Disease Control and Prevention and Kaiser Permanente's Health Appraisal Clinic in San Diego.
Intervention and stigma
Early identification and intervention is key to reducing the effects of toxic stress, Fernandez said. However, the stigma attached to mental and behavioral health can cause people to delay attention.
It was difficult for Gonzalez to explain her diagnosis to her family.
"When I told my mom I had PTSD, she didn't understand what it was," Gonzalez said. "She thought there was something physically wrong with me."
"I think that stems from the fact that within the Latino community we don't talk about mental illness," she added. "You often hear that (people with mental health issues) are referred to as 'la loca' and 'el loco' (the crazy person), and nobody wants to be associated with them."
Most health centers in the area, which treat the mild to moderate mental health cases, have implemented what is known as integrated health practices.A person who goes to see their physician and presents symptoms of depression, anxiety or stress can be referred to a therapist on site.
Professionals call it the "warm hand-off." Fernandez said people are more likely to follow up with therapy services when these are offered at the same site where they go for medical services.
When patients start addressing their mental well-being, they also start seeing improvements in their physical health, Fernandez said.
"They tend to feel better and their dependence on medication decreases," he said.
Gonzalez said she has noticed small improvements since she started receiving professional help. She's learned that her disorder is not something she has to be ashamed of.
The "let's just forget it's there" mentality doesn't work for her anymore, she said. "How can we move forward when PTSD is an illness that affects us on day-to-day basis?"
[Photographs by Andrew Kuhn.]