Center for Health Journalism announces 2022 Data Fellows
Image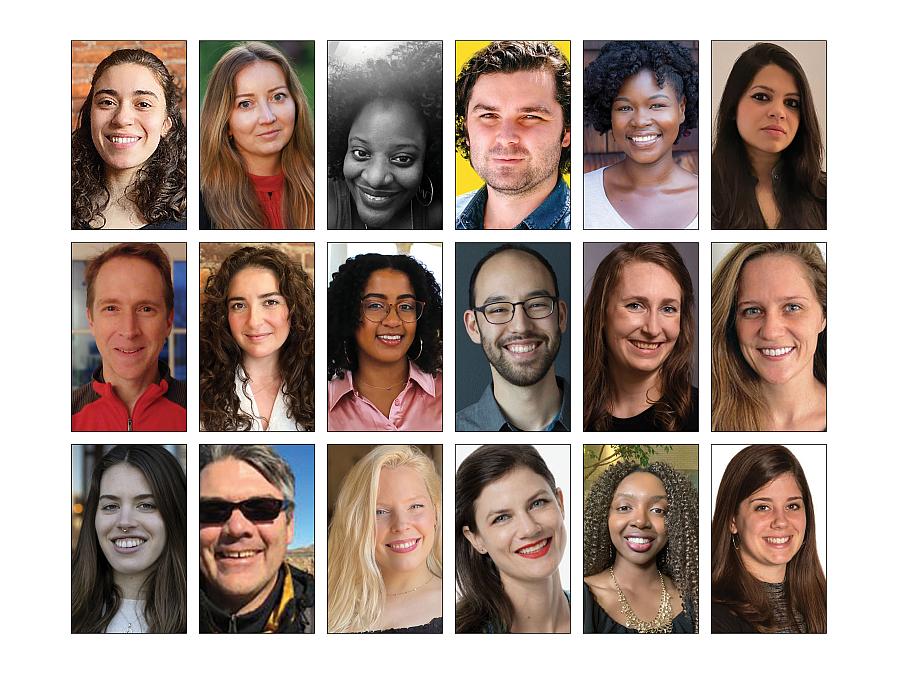 Published on
October 5, 2022
I'm delighted to announce that the USC Annenberg Center for Health Journalism has selected 18 talented and diverse journalists to participate in its annual Data Fellowship.
The Fellowship class includes journalists from print, digital and broadcast outlets across the nation, including the LA Times, the Seattle Times, KPCC, the Louisville Courier-Journal, the Minneapolis Star Tribune, the Guardian US; two outlets that serve Black readers; and Futuro Media, the parent company of Latino USA. Fifty percent of participating journalists are people of color.
We look forward to working with this exceptional class of emerging and veteran journalists – who will join us to learn how to harness the power of data for their reporting. We've seen how data can play a critical role in impactful reporting that illuminates health struggles for children and families and sparks change.
The competitive Data Fellowship program equips reporters to use the power of original data analysis to investigate health and child well-being challenges across the country. It includes four days of in-person training and five months of ongoing virtual training with some of the nation's most respected data journalists.  
In partnership with the Center for Health Journalism, journalists will produce ambitious, data-informed projects exploring topics including Black infant mortality in North Carolina, the health impacts of environmental pollution on Black neighborhoods of Detroit, the toll of gun violence on California school children and access to medication-assisted opioid treatment for pregnant patients and their babies in New York. Fellows also will explore challenges facing rural California hospitals and shortcomings in mental health care in California jails, one of the state's de facto largest providers of mental health care.
"Data is more likely to drive improvement and create accountability when reporters are able to make meaning from the numbers," said Steven Birenbaum, senior communications officer of the California Health Care Foundation, which has funded the fellowship program since its inception. "The skills Fellows learn during their training – and then they deploy in their investigative projects – continue to bear fruit long after the training ends, as they chronicle important stories about the lives of Californians."
"The events of the last few years have exposed critical racial and health equity issues affecting communities of color across California," said Dr. Tony Iton, Senior Vice President, Programs and Partnerships for The California Endowment. "In order to disrupt the systems that continue to reinforce these inequities, we must support data-driven health reporting as a way of uplifting community voice and connecting data to the human experience. Programs like The Center for Health Journalism Data Fellowship not only strengthen health reporting, but also help to move racial and health equity efforts forward, while working towards a California where there is healing and structural change."
"Data-driven investigative reporting is critical to understanding how systemic inequities impact the safety, health and well-being of children and families," said JooYeun Chang, program director for child well-being at the Doris Duke Charitable Foundation. "The newest cohort of Data Fellows will be tackling some of the country's most complex and compelling issues. The Doris Duke Charitable Foundation is pleased to continue our support of data-informed journalism that has the power to foster policy and societal change."  
The 2022 Data Fellowship is generously funded by grants from the California Health Care Foundation, the Doris Duke Charitable Foundation and The California Endowment.
We are pleased to announce our 2022 Data Fellows: 
California Data Fellows
Abené Clayton, Guardian US
Anissa Durham, Word in Black
Christopher Egusa, KALW 
Robert Garrova, KPCC/LAist
Emily Hamann, Sacramento Business Journal
Tom Molanphy, 48 Hills
Meg O'Connor, The Appeal
Lila Seidman, Los Angeles Times
Manuela Tobias, CalMatters
National Data Fellows
Aaliyah Bowden, The Charlotte Post
Jena Brooker, BridgeDetroit
Amanda D'Ambrosio, MedPage Today
Hannah Furfaro, The Seattle Times
Kara Hartnett, Modern Healthcare
Stephanie Kuzydym, The Louisville Courier-Journal
Alison Saldanha, The Seattle Times
Roxanne Scott, Futuro Media
Christopher Snowbeck, The Minneapolis Star Tribune