How is gang violence damaging children and what can be done?
Image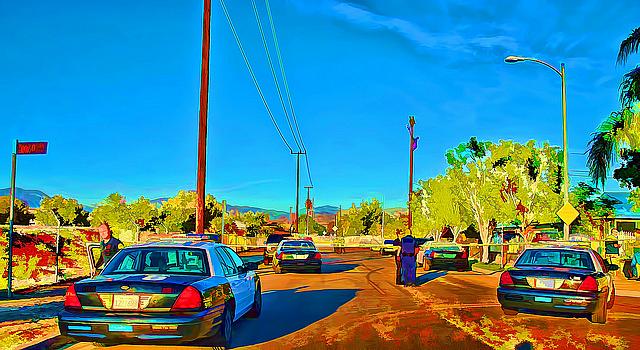 Published on
February 22, 2017
A decade ago, I was part of a team that took an in-depth look at the escalation of gang violence in Santa Ana, Calif., that left 18 people dead. Three of the victims were 14-year-old boys. One of the boys left behind his pregnant girlfriend. His daughter was born into the same cycle of gang-related violence that continues to plague the children in countless working-class communities like Santa Ana, where more than three-fourths of the population is Latino.
Ten years later, makeshift memorials remain an enduring symbol of the violence. Just this year during a burst of shootings, Santa Ana school children walked past yellow cones next to shell casings as officers investigated a gang shooting.
Studies have shown that children who are exposed to violence are more likely to suffer from anxiety, depression, attachment problems, and have aggression and conduct problems. Experiences of violence can also cause academic and cognitive problems and lead to involvement in the juvenile justice system.
My 2017 California Fellowship project will explore the direct and indirect effects gang violence has on children by marrying a detailed narrative of one family's experience with a larger examination of current research, best practices in communities across the nation, and forward-looking recommendations on attacking this multi-generational crisis. How is gang violence damaging children?
The project will be divided into three major parts. First, I would look at how a Santa Ana family has been touched by gang violence and how they have coped. The family will be the vehicle to build a narrative that shows the impact gang violence has on children.
The second part of the project would focus on the type of resources or programs that are available to individuals, families and schools. Victims of gang violence may experience feelings of helplessness, frustration, and anger and may often be fearful of retaliation. My reporting would include talking to crisis counselors to see how they respond to gang shootings and how they help the children who witness or have been affected by gang violence. I will also reach out to psychology professors and public health experts to explain the impact gang-related violence has on the emotional, mental and physical health of children and families. 
The third part of the project would be a solutions-focused piece that would look at best practices across California and the nation. What is being done to help kids who are repeatedly exposed to gang violence? How do you prevent at-risk kids from becoming gang members? More community programs? More police? Are more parent education and counseling services needed? What will it take to expand those programs into communities like Santa Ana, where nearly a quarter of the population lives below the poverty line and more than three-fourths of the population doesn't speak English at home?
[Photo by fourbyfourblazer via Flickr.]