How work requirements are changing Medicaid in conservative states
Image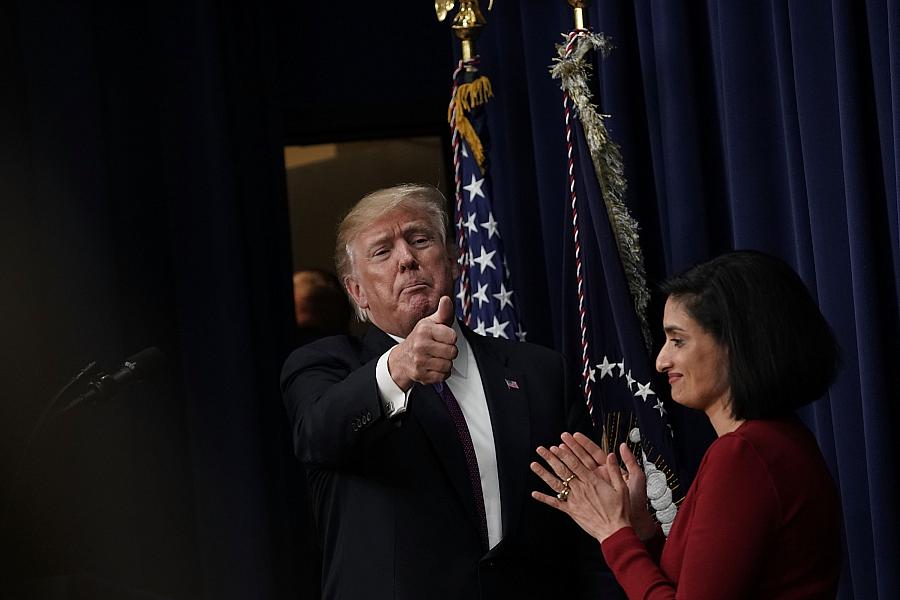 Published on
July 19, 2017
As more and more states consider adding work requirements to their Medicaid programs, there's a growing debate over whether such rules help or harm the health of those who depend on the low-income health coverage program.
The split was on full display this week as leading research fellows on both sides offered their competing viewpoints and reporting ideas in a Center for Health Journalism webinar.
Angela Rachidi, a research fellow in poverty studies at the American Enterprise Institute, argued that work requirements could set low-income families on a "path to prosperity." Meanwhile, Judith Solomon, a senior fellow at the Center on Budget and Policy Priorities, countered that the measures would end up reducing coverage and worsening health outcomes for those who are already working or should be exempt.
Keeping both of those perspectives in mind is important for reporters covering this increasingly relevant story, said journalist Dylan Scott, a policy reporter for Vox.
"I do think you should take the arguments in favor of work requirements seriously," he said. "But also, of course, look at them with a skeptical eye."
Why work requirements, why now?  
Most people who would be impacted by Medicaid work requirements are childless adults, many of whom are now receiving public health insurance because of the Affordable Care Act's Medicaid expansion. Yet some states such as Mississippi are seeking to add work requirements even though they did not expand their Medicaid programs, said Rachidi.
While the specifics differ by state, all of the work requirement proposals exempt people who cannot work for reasons such as taking care of children or other family members, disabled people and those already in school full time. A number of states are seeking a requirement of 80 hours of work a month, which would allow part-time jobs. Most states are proposing that education activities and job training would also satisfy the requirements, and some include community service or volunteering.
Rachidi outlined some of the reasons Republican leaders have embraced work requirements, including the country's declining labor force participation among "prime age people." That shrinking labor force has led some policy makers to suggest government programs are contributing to the problem by making employment less necessary or desirable, she said.
Rachidi also pointed to public opinion polls, including a 2016 survey from the Los Angeles Times and AEI that showed 87 percent of respondents supported requiring physically able people to work or to participate in job training in return for government benefits.
"From my perspective, it seems some of this comes from a desire to better serve low-income families and get them on a path to prosperity," Rachidi said.
States who have submitted waivers have been thoughtful about how they will administer the programs, she said. For example, states such as Arkansas have addressed concerns about a lack of internet access, connecting people to registered reporters who can help Medicaid enrollees access the online portal.
"I don't think enough (news) coverage is really available that gives the state agency side of how they're approaching their programs," she said.
Rachidi said she'd also like to see more stories about adults on Medicaid who are not elderly or disabled but who are not working – especially given the country's tight labor market. Why are they not working? she asked.
Will lots of egilible people lose coverage?  
Solomon of the Center on Budget and Policy Priorities countered by saying that the debate isn't about whether people who can work should work.
"The issue really here is whether Medicaid should be conditioned on meeting a work requirement and whether people who don't meet the requirement should lose their coverage," she said.
Ultimately, the work requirements will end up reducing health coverage for people who should be exempt or who are already working but may fail to report their status, Solomon said.
She referenced a Kaiser Family Foundation report that showed 6 percent of the non-elderly Medicaid adults are not working and don't appear to have a reason why — the remainder are either working full or part-time, or not working due to caregiving, school, poor health or a disability.
Instead of identifying and honing in on that 6 percent of Medicaid recipients, states' work requirement programs would require a much broader group to either establish exemptions or report their work.
And that ongoing reporting process may be complex, confusing or just plain burdensome for folks on Medicaid, resulting in qualified individuals losing their benefits.
"By casting such a wide net, the proposals will result in coverage loss particularly among vulnerable groups," she said, pointing to the disabled, those with mental illness and substance abuse and the homeless.
Instead of imposing work requirements, states would be better off devoting their funds to reducing barriers to employment (Montana's HELP-Link plan is a prime example of this, in Solomon's view).
"If we really wanted people who can work to work, we would approach this in a very different way," she added.
Covering the story
Vox's Scott suggested that reporters explore storylines that situate Medicaid work requirements amid the changing nature of work. More people are facing seasonal work, odd hours, and fluctuating jobs in the gig economy.
There have also been concerns about racial disparities in exemptions and whether treatment for opioid addiction qualifies as an exemption. And the availability of broadband internet access is a big potential barrier for folks seeking to document their work hours, especially in rural areas, he said.
For sourcing and reports on Medicaid work stories, Scott says reporters should look to the Kaiser Family Foundation, The Heritage Foundation, The Georgetown University Center for Children and Families, the National Association of Medicaid Directors and the National Conference of State Legislatures.
Data from newly implemented programs will be a rich source for stories as it emerges in places such as Arkansas, where news outlets are already reporting people "falling through the cracks" of the new system.
In June, the first group of 30- to 49-year-olds had to report their work hours via the state's online portal, Solomn said. Of the 8,000 people required to submit their hours, only 445 reported them.
"If they fail to report for two more months, they'll lose coverage for the rest of the year," Solomon said.
 **
---
Watch the full presentation here: