Image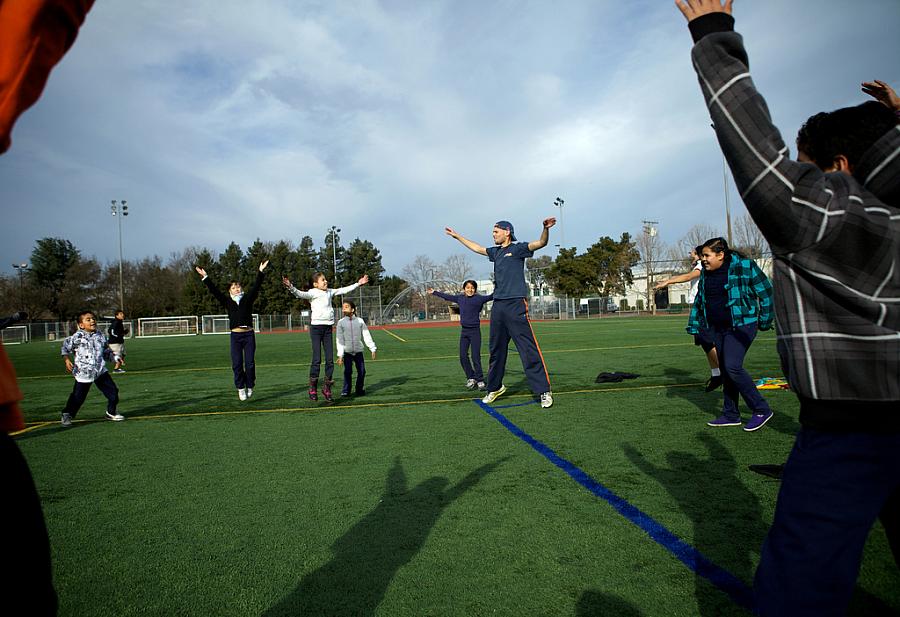 Published on
February 13, 2012
Children in first through sixth grades in California schools are supposed to do a minimum of 200 minutes of physical education every 10 school days. Sorry, recess doesn't count. This fact will likely surprise many parents of elementary school kids, who know that their children do much less. 
With budgets tights, many schools do not have p.e. teachers to work with the elementary-set. Instead, classroom teachers are responsible for teaching physical education. But without a dedicated p.e. teacher, gym often gets squeezed out by other classroom priorities. Some teachers just treat it as extra recess. 
In my second story for my fellowship project, I looked at creative efforts in Redwood City School District to provide physical education during these lean times. In one school, the parent-teacher association pays $71,000 a year for a credentialed p.e. teacher. In another school, parent volunteers teach gym class to the younger children. In seven schools, a local non-profit sends in coaches to run physical education. Even so, the district continues to struggle to meet the 200-minute mandate. 
Here's The Bay Citizen piece, which also ran in the Bay Area pages of the New York Times here.
The biggest challenge in reporting this story was getting accurate information out of the school district, which has cut about $13 million out of its budget in the last five years. The individual schools were happy to let me come on campus to observe their p.e. programs in action. Yet, the district spokeswoman complained that the state budget crisis has left the district so lean that it was hard to find anyone to answer my questions. Eventually, I was able to get what I needed.