Amputees Lost in the COVID-19 Shuffle
This is the second in a two-part investigation addressing racial disparities related to amputations during COVID-19. The first addressed how the pandemic impacted preventive care aimed at preventing amputations. This series was produced with support from the USC Annenberg Center for Health Journalism's 2020 California Fellowship.
Image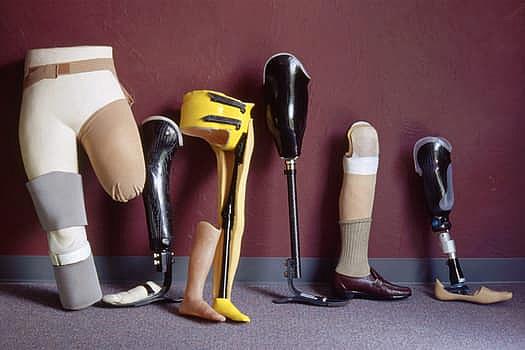 Published on
December 14, 2021
When the toes on his left foot turned black, Anthony Sambo knew what it meant.
Three weeks earlier, in December 2020, the Filipino nurse caught what he assumed was a cold; the busy Chicago dialysis center where he worked had stayed open throughout the COVID-19 pandemic since it is an essential service for patients with kidney failure. Two days after Sambo started coughing, he was diagnosed with COVID-19. Four of nine co-workers got it, too.
Image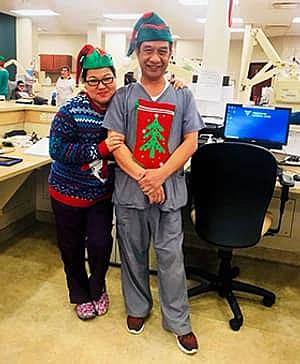 So began the journey that would lead Sambo to spend most of that winter in the hospital. During that time, the novel coronavirus not only plagued his lungs, but also wreaked havoc in his blood: The virus is known to cause clots that block blood flow through arteries, including those in the legs and feet, which can lead to amputations. By the time he was wheeled out of the facility in February 2021, he'd lost 3 months of his life, 20 pounds in weight, 5 toes, half his foot, and his ability to walk.
Back at home, surrounded by guitars and rosaries, Sambo felt "lucky … for having lived through it," he says, "and that, at the end of the day, I only lost a foot."
However, the Desert Storm veteran's battle for survival as a new amputee was only just beginning. Almost a year later -- due to a combination of pandemic delays, insurance snafus, and miscommunications -- he's still living without a prosthetic limb, all but immobile.
For the 500 Americans who get amputations every day, the procedure is not the end. Living without a limb is more physically demanding and places a lot of strain on the heart. That stress is one of the many reasons that nearly three-quarters of amputation patients may die within 5 years. Physical therapy to condition the heart and prosthetic care to reduce energy use are critical for amputees to survive and thrive.
But getting this kind of care is no small errand.
Physical therapy can vary in quality and quantity. Rehabilitation facilities may not be available locally, and at-home rehabilitation may not be feasible. And any or all treatments may not be covered by insurance. Navigating the world of prosthetics is an obstacle course  by itself.