Bakersfield legislators ask state for $3M in fight against valley fever
Image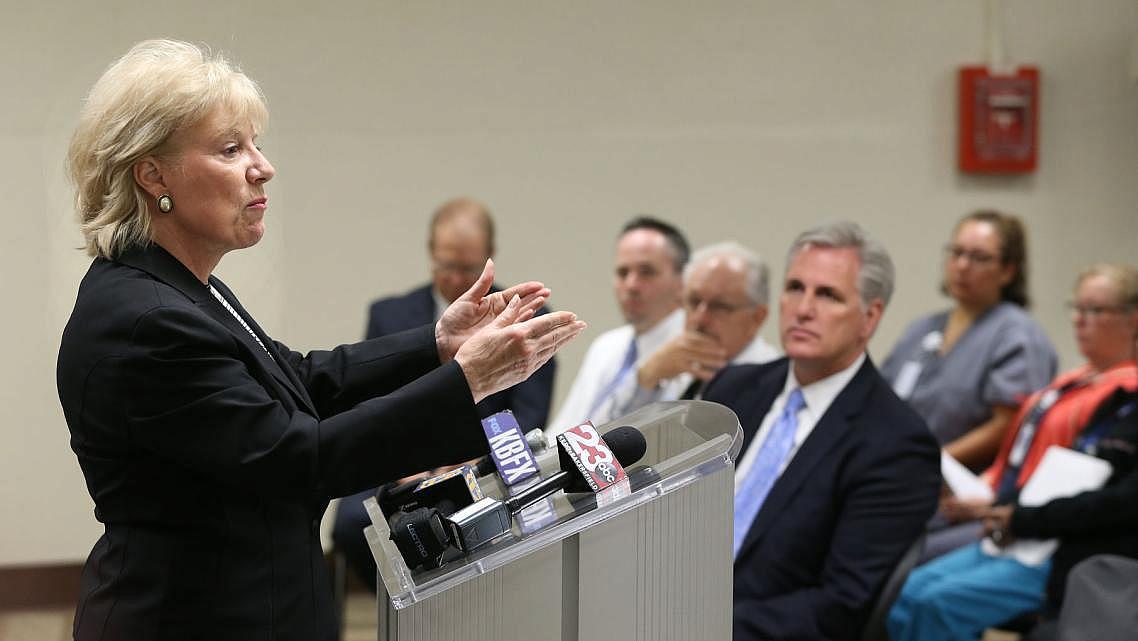 Credit: Casey Christie / The Californian
Published on
February 12, 2018
[Click HERE for Spanish version.]
Bakersfield lawmakers requested $3 million in the state budget this week to research treatments and conduct outreach for valley fever, an insidious respiratory disease endemic to Kern County that infected more people last year in California than in the state's history.
The budget proposal — requested by State Sen. Jean Fuller, Assemblyman Vince Fong and Assemblyman Rudy Salas — comes during a critical time for valley fever, which has this year attracted unprecedented legislative attention. Salas and Fong introduced six bills in January addressing reporting guidelines, data collection, laboratory testing procedures, doctor training and worker safety.
If the $3 million request makes it into the governor's final budget in June, it would be the most funding California has allocated for valley fever since 1998, when legislators secured funding for an ultimately unsuccessful vaccine trial. Funding this time would be intended for research conducted at the Valley Fever Institute at Kern Medical Center, according to Fuller's office.
"Valley fever is a devastating disease that if left untreated can cause permanent damage to lung and bone tissue, and swell the membrane surrounding the brain," Fuller said. "Not only would this funding help raise awareness of valley fever, it would be a significant step toward finding an effective treatment."
Valley fever, or Coccidioidomycosis (cocci for short), starts with breathing. It's caused by the Coccidioides fungus that grows throughout loamy soil in the southwestern United States. When disturbed, often through agricultural tilling, construction and high wind, microscopic fungal spores can become airborne and, once inhaled, cause valley fever. Most people are asymptomatic, but others develop flu-like symptoms, including fever, cough, headaches and chills. In some cases, when left untreated, the fungal spore can spread throughout the body and cause a lifetime of health issues, and in rare cases, death.
There is no vaccine, no pharmaceutical treatment developed specifically for cocci and a general lack of disease awareness.
Getting the funding approved, however, could prove challenging. Historically underfunded and ignored, valley fever funding proposals often fall flat. Salas included a $3 million funding component last year in legislation to straighten out flawed reporting guidelines, but it was stripped from the bill in the legislative process before Gov. Jerry Brown vetoed it.
Earlier, in 2010, Fuller received wide bipartisan support for an ongoing annual appropriation of $1 million for valley fever vaccine research, but it was stripped away during budget cuts and discontinued before a dollar was ever spent.
Legislators and advocates, however, say this time will be different. The state has revenues, Fuller said, and she and other legislators are competing for them.
"We can never give up as long as this is a problem," Fuller said. "Valley fever, unfortunately, is getting worse — and not just in our area."
The disease has begun creeping outside of its traditional boundaries in Central California. Coastal counties including San Luis Obispo and Monterey have seen increases in cases, as well as inland communities in Los Angeles.
Although advocates are concerned about the disease's sprawl, it offers them the advantage of an increased profile they can seize upon legislatively.
"There is way more awareness from legislators who are encountering this problem in their districts," Fuller said.
Legislators are also determined to educate Gov. Jerry Brown on the dangers of valley fever in an attempt to discourage him from another veto.
Salas said he and Fong are setting up a meeting with the governor and Kern County Sheriff Donny Youngblood, who has taken a special interest in the disease since his significant other was diagnosed last year. He has since emerged as a local champion for the disease, starring in a series of public service announcements urging people to get tested for valley fever. He said last year that he's hoping to use his personal relationship with the governor to leverage his support.
Advocates, however, say they're working with more momentum than ever before. In the past two years, awareness has grown. Among their successes:
The Kern County Public Health Services Department launched a valley fever awareness campaign spanning newsprint, television, the web and highway billboards featuring Kern County Sheriff Donny Youngblood.
State agencies have identified employers failing to educate workers on the dangers of valley fever and leveled six-figure fines against them.
The U.S. Food and Drug Administration cleared a rapid-detection DNA test for valley fever that is coming to market.
House Majority Leader Kevin McCarthy helped secure $5 million in federal funding to launch a study researching Fluconazole, a drug frequently prescribed off-label to cocci patients.
"This is our year," said Rob Purdie, vice president of the Bakersfield-based Valley Fever Americas Foundation. "This year can easily change the face of valley fever."
If granted $3 million, Kern Medical Center's Valley Fever Institute — led by longtime valley fever researcher Dr. Royce Johnson — could continue conducting immunogenetic studies.
Those studies could answer this pressing question: why do some people who inhale fungal spores get sick, and others exhibit no symptoms at all?
Johnson hypothesizes it has to do with genetics.
"If we could understand why people get severe cocci and other people don't, it would help us figure out how to develop vaccines that might be effective and, conceivably, treatments or augmentations to treatments that would be effective," Johnson said.
For more stories in this series, click here.