County Shares Programs, Expansion Plans for Mental Health Care After Noozhawk Series
Image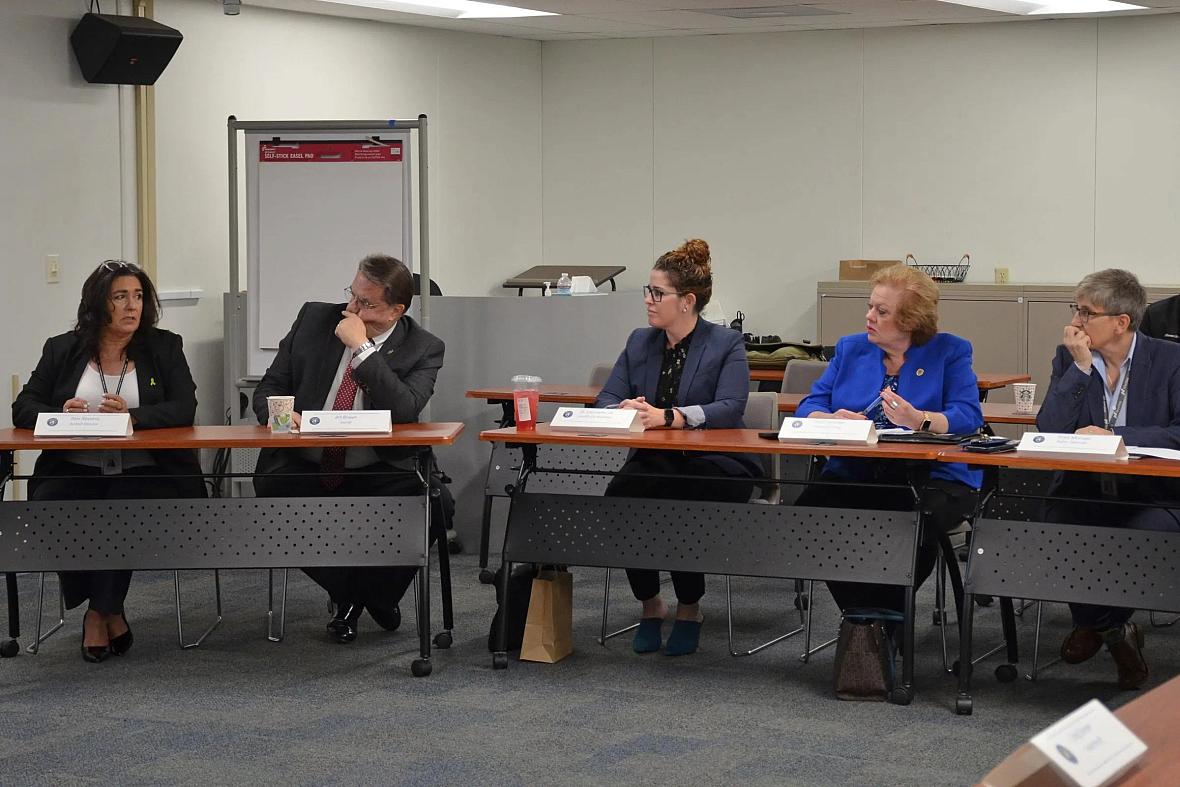 Giana Magnoli / Noozhawk photo
Published on
December 28, 2022
By Giana Magnoli
Santa Barbara County officials gave an update last week on the "crisis hub" at the Santa Barbara campus and plans for expanding programs aimed at diverting people from jail and hospitalization to treatment.
Congressman Salud Carbajal asked the county for a presentation on the sobering center, co-response teams and programs that were implemented after his time on the county Board of Supervisors.
Carbajal said he wanted the update after reading about the programs in Noozhawk's series on mental health, and Noozhawk was invited to attend.
The stories highlighted the shortage of inpatient psychiatric health beds; the underutilization of the crisis stabilization unit; and the collaboration between behavioral health and criminal justice agencies to create the co-response teams, sobering center and other programs to reduce the number of people experiencing a mental health crisis who end up in jail and emergency rooms.
County department heads and staff said the county's Calle Real campus is now being called a "crisis hub" because it includes the sobering center, crisis stabilization unit and inpatient psychiatric health facility.
The sobering center on Camino del Remedio is open 24 hours a day, and it gets referrals from law enforcement officers, hospitals and the jail, said Alexis Nshamamba of Good Samaritan, which operates the facility for the county.
About 40% of people who come to the sobering center are discharged directly to residential treatment programs, she said.
Image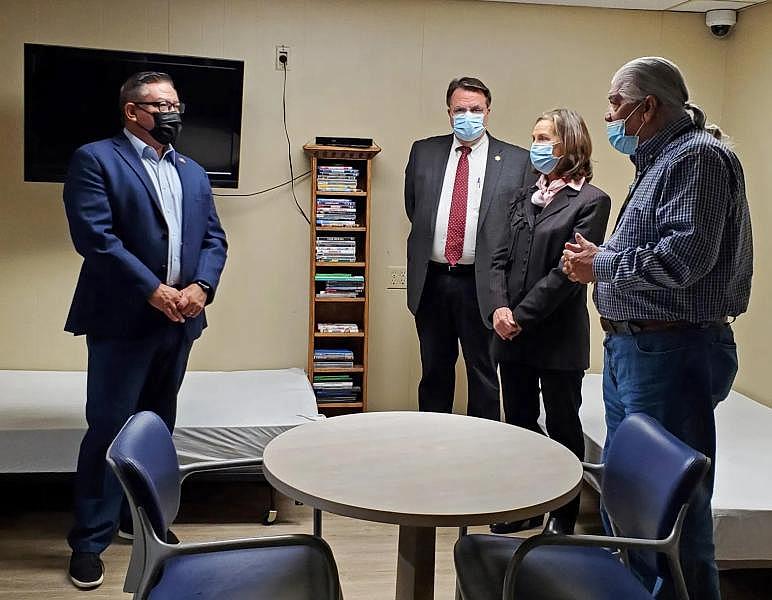 Its 10 beds are never full, so it can take more referrals, she added.
"It's an opportunity to beef up diversion," Carbajal said.
The county and Good Samaritan are pursuing money and a facility for a Lompoc sobering center.
Behavioral Wellness Director Toni Navarro said the county's crisis stabilization unit is closed because of staffing shortages, with employees diverted to the PHF.
The CSU has been underutilized since it opened, averaging 1.3 people per day from 2016 to 2021.
The county plans to reopen it as a closed facility with 23-hour maximum stays.
It has been an unlocked, voluntary facility since it opened, meaning patients can come and go without being medically cleared to leave. About 45% of CSU patients self-discharged in the first five years it was open.
The Sheriff's Office shared the successes of the co-response teams, which pair a deputy and behavioral health clinician to respond to mental health crisis calls with the goal of preventing unnecessary hospitalizations or arrests.
Image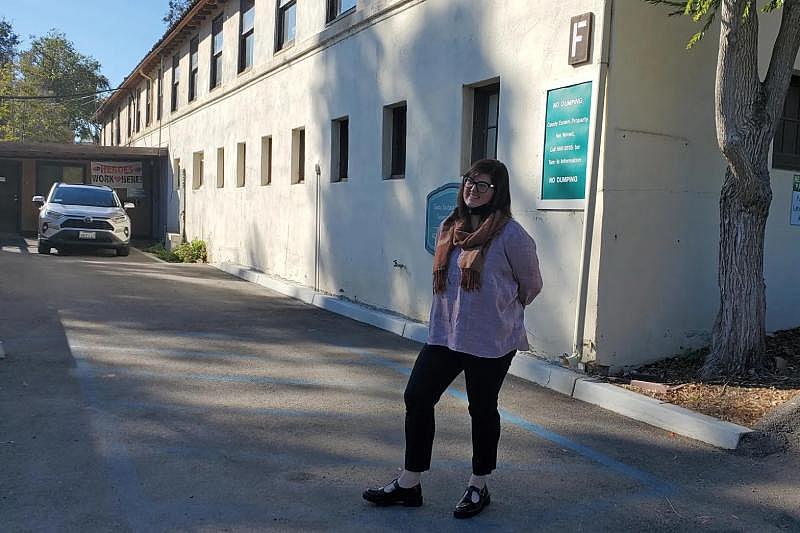 The county funds three co-response teams, and a fourth team serving the Lompoc Valley is expected to start next year, said Cherylynn Lee, manager for the Sheriff's Office Behavioral Sciences Unit.
She said the Sheriff's Office receives 300 to 500 mental health crisis calls each month.
In the first nine months of 2022, the teams responded to 1,081 calls, and 47 of them ended in an arrest, she said.
On average, it takes 122 minutes for patrol deputies to handle a mental health crisis call, and with co-response teams, it takes significantly less time — about 66 minutes, she said.
Data also show that these types of calls take an average of three patrol units compared with one response team, she said.
"More time, more expense," Carbajal said.
That, and less access to important resources needed in the moment, Lee said.
Many people who interact with co-response teams become more engaged in non-crisis mental health services, including outpatient care, she said.
"And of the utmost importance I think, the team is very directly saving many lives," she said.
Image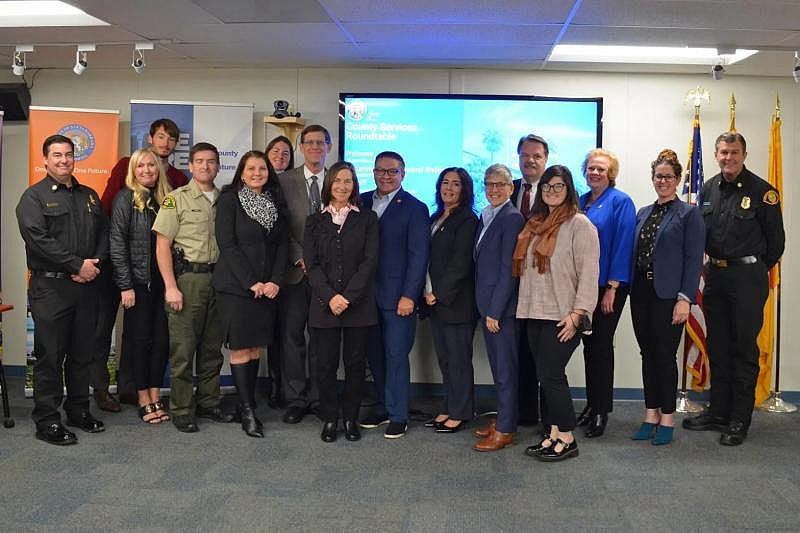 Sharing Information and Working Together
Probation Chief Tanja Heitman said a lot has changed since Carbajal was on the board (he served 12 years as a supervisor before being elected to Congress in 2016).
"The criminal justice partners in all transparency were not working very well together. There wasn't a whole lot of integration or collaboration among the different partners," Heitman said at the Dec. 19 roundtable discussion.
"There was a lot of siloed work going on. And I think as you fast forward to today, the co-response effort, the CREDO 47, the sobering center, these are all initiatives that were worked out of an increased amount of collaboration among criminal justice partners in the last 10 years," she said.  
"We now realize that that work together, collaboratively, is much stronger and we can leverage more funding streams, more data, more opportunities," Heitman said.
Image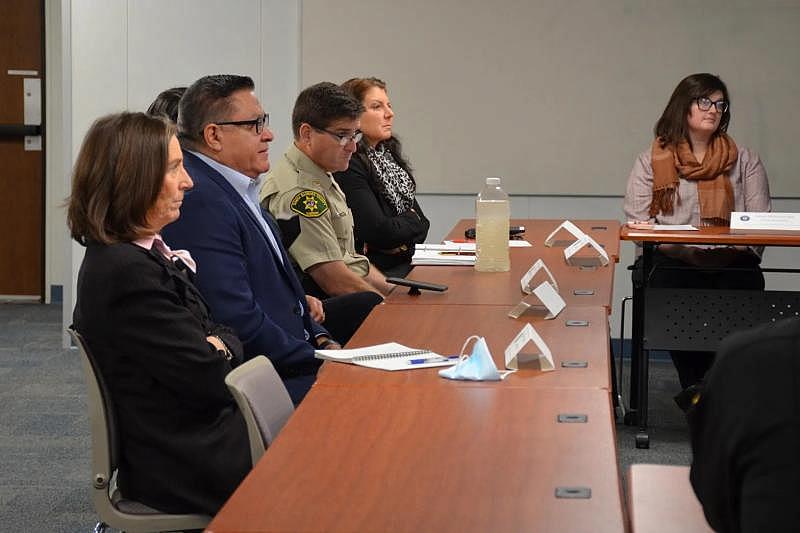 "I think it's something that we've always strived for, and to see it actually being done, not that it's perfect, but you're going to continue to make it better, I think it's amazing," Carbajal said.
"All these efforts are really making our community safer and freeing law enforcement up to do core functions, which do make our community safer and address some of the more violent crimes," Public Defender Tracy Macuga said.
Looking Forward
County leaders also shared that there are "ongoing conversations" about changing the policy on "5150 holds," which could have a major impact on how people are assessed and referred to stabilization or treatment facilities.
People are placed on 5150 holds if they are considered a danger to themselves or others, or are gravely disabled by their mental illness.
As Noozhawk reported earlier this year, Santa Barbara County is the only county in California where law enforcement officers cannot place someone on a 5150 hold — someone from the Behavioral Wellness Department's mobile crisis team must come and evaluate the person to place the hold.
Wait times for a mobile crisis clinician to respond range from 10 minutes to three hours "depending on how busy they are," Lee said.
The county's shortage of inpatient psychiatric beds — just 16 in the psychiatric health facility — can cause long emergency room waits for patients on 5150 holds waiting for a bed somewhere to become available.
Many of these patients are sent to out-of-county facilities.
The decision to reopen the crisis stabilization as a locked facility with involuntary and voluntary patients could address some of that demand.
Noozhawk's Mental Health Care in Crisis series was reported this year with stories written by former staff writer Jade Martinez-Pogue as a project for the USC Annenberg Center for Health Journalism's data fellowship.
[This article was originally published by Noozhawk.]
Did you like this story? Your support means a lot! Your tax-deductible donation will advance our mission of supporting journalism as a catalyst for change.