Foundation cuts off Pasco schools, citing data sharing
Image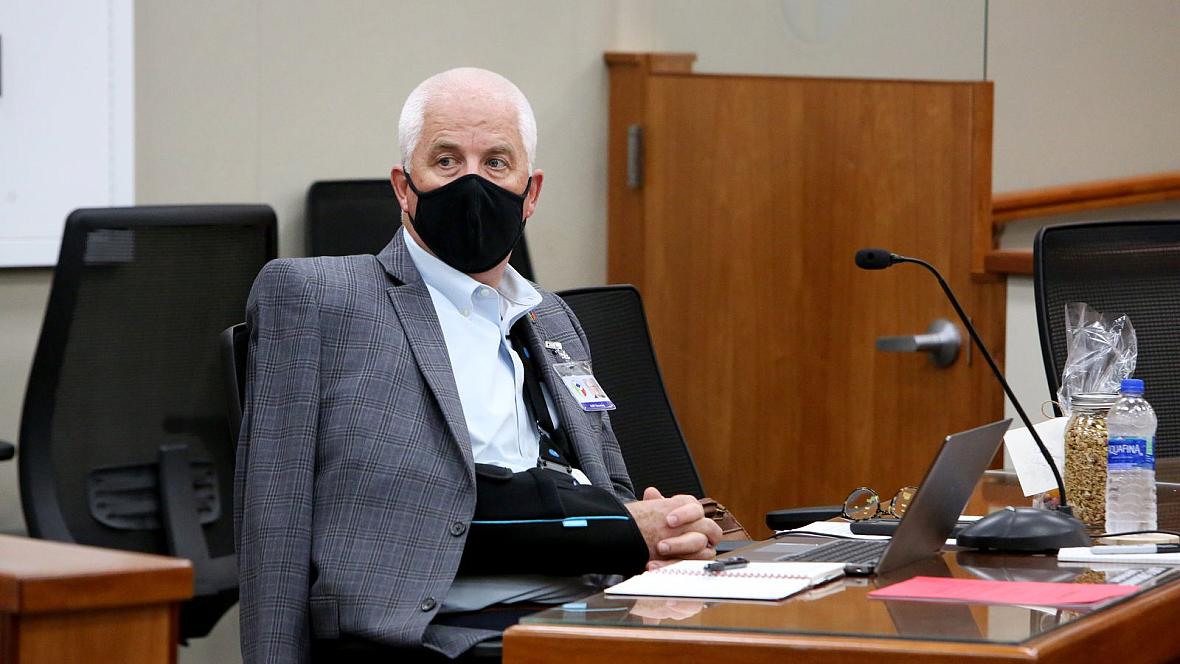 [ DOUGLAS R. CLIFFORD | Times ]
Published on
February 26, 2021
By Jeffrey S. Solochek and Kathleeen McGrory
A national philanthropic organization has stopped funding the Pasco school district, citing concerns over the practice of sharing sensitive student data with police first reported by the Tampa Bay Times.
The school district already had received $1.8 million for teacher training and instructional materials from the Charles and Lynn Schusterman Family Philanthropies, an Oklahoma-based group that supports education initiatives and criminal justice reform.
Superintendent Kurt Browning said he was expecting $1.7 million more.
On Tuesday, however, the organization said it wouldn't send any additional money.
The decision was prompted by revelations that the district has been sharing student grades, attendance records and discipline histories with the Pasco Sheriff's Office, the group said.
A Times investigation in November found that the Sheriff's Office uses the information to make a secret list of schoolchildren it thinks could become future criminals.
"We believe this practice is contrary to both the best interests of students and our values," Julie Mikuta, the organization's co-president for education grantmaking, wrote in an email to Browning.
Mikuta said the group had considered the district's stated intent with the program. But it was "deeply concerned about the potential impact of this practice on students of color, students with disabilities and other historically underserved student populations."
Browning, who had learned the money was at risk during a Zoom meeting about a week earlier, said he was disappointed. He called the decision "shortsighted" and reiterated the district's stance that the information is being used appropriately to help children.
Browning suggested that the nonprofit relied too heavily on news reports and social media commentary, without listening to the district's explanations of what is going on with the Sheriff's Office.
"It's not true," Browning said. "That's not what we are doing with the data."
The Times investigation found that the district gives the Sheriff's Office access to its Early Warning System, which tracks all students' grades, attendance and behavior.
The Sheriff's Office then flags certain children, including those who have received a D or F on a report card or missed school three or more times in a quarter.
Late last year, more than 400 children were on its list.
The Sheriff's Office has told the Times that it provides mentoring and resources to the kids whose names appear. But in five separate places, its internal intelligence manual describes the effort as intended to identify children who are likely to become criminals.
The manual also encourages deputies assigned to schools to find the "seeds of criminal activity" and gather information that can help with investigations.
Browning initially told a reporter he did not know school-system data was being used to determine which children might fall into a life of crime. He later defended the data-sharing, calling it beneficial to students.
Parent and teacher groups have denounced the program for targeting and profiling children. Some have asked for a review of the district's data-sharing agreements. Others have demanded the practice be stopped entirely.
The program has also been criticized by national civil liberties groups. And in December, a digital privacy think tank published a legal analysis that said the district was violating the federal education privacy law.
Last month, a powerful U.S. congressman called upon the federal Department of Education to investigate, saying Pasco's program also promotes "racial bias" and feeds the "schools-to-prison pipeline."
In a statement this week, the Sheriff's Office continued to champion the effort.
"We are unyielding in our support for this program that protects our children and works to prevent another tragedy from occurring such as Marjory Stoneman Douglas," the agency said. "We are also proud that these programs reduce victimization and keep our community safe."
Browning sent word of the decision to School Board members, who responded with questions and dismay. Some asked whether it would hinder the district's efforts on training and materials.
Browning said it would not.
"I am committed to the work," he told the Times. "It's going to slow us down, but we're going to continue moving in that direction."
At the end of the day, Browning said, the foundation gets to decide how to spend its money.
"It is what it is," he added. "I don't have time to wallow in it."
Read the full statement from the Pasco Sheriff's Office:
We are unyielding in our support for this program that protects our children and works to prevent another tragedy from occurring such as Marjory Stoneman Douglas. We are also proud that these programs reduce victimization and keep our community safe.
As always, we have provided the Tampa Bay Times nothing but factual information on these programs numerous times. It is disappointing to see these programs continually misrepresented and misconstrued with school board programs, despite the copious amounts of information provided to give the Times' readership an informed and accurate picture of these programs.
As we have continually stated, we welcome any group that has questions based on this inaccurate reporting to reach out to us directly for factual information.
Read the full Feb. 23 email from Superintendent Browning to the School Board:
Good afternoon Board members…
As you may be aware, the Pasco District wrote an extensive grant application for the Schusterman Family Foundation grant that would have allowed us to focus on implementing high quality instructional materials, empowering teachers through quality coaching and ensuring our most vulnerable populations of students have access to those quality materials and teachers who know how to make them meaningful and impactful for them no matter their zip code, race or ethnicity. The total grant funding was $3.5 million. We have received $1,781,373. I was informed today by the Foundation that they have "elected not to consider additional funding beyond the term of this grant." In other words, they are no longer funding this grant despite the fact that the initial grant application and award was for three years.
Their decision was based on (the) way the district is sharing student data with the Pasco Sheriff's Office. In my opinion, this is an incredibly short-sighted decision. Vanessa Hilton, Melissa Musselwhite and I, including many others, have collectively spent a great deal of time with the Foundation giving them the "rest of the story" in an effort to ensure they had facts in order to base a decision. Our external partner, TNTP, actually engaged them on our behalf. Dan Weisberg, TNTP Chief Executive Officer, actually made an unsolicited phone call to the Foundation advocating for their continued support. Apparently, it was more important to the Foundation to believe what is published in a newspaper and posted on social media than it is to believe the actual grantee who is doing the work. I, and the entire team, am disappointed in the Foundation's decision.  While this funding decision will slow us down, I am committed to finding the funding to continue this work.
I would be more than happy to discuss this further with each board member individually if you would like.
[This article was originally published by Tampa Bay Times.]
Did you like this story? Your support means a lot! Your tax-deductible donation will advance our mission of supporting journalism as a catalyst for change.