How states can help children return to repaired families
Image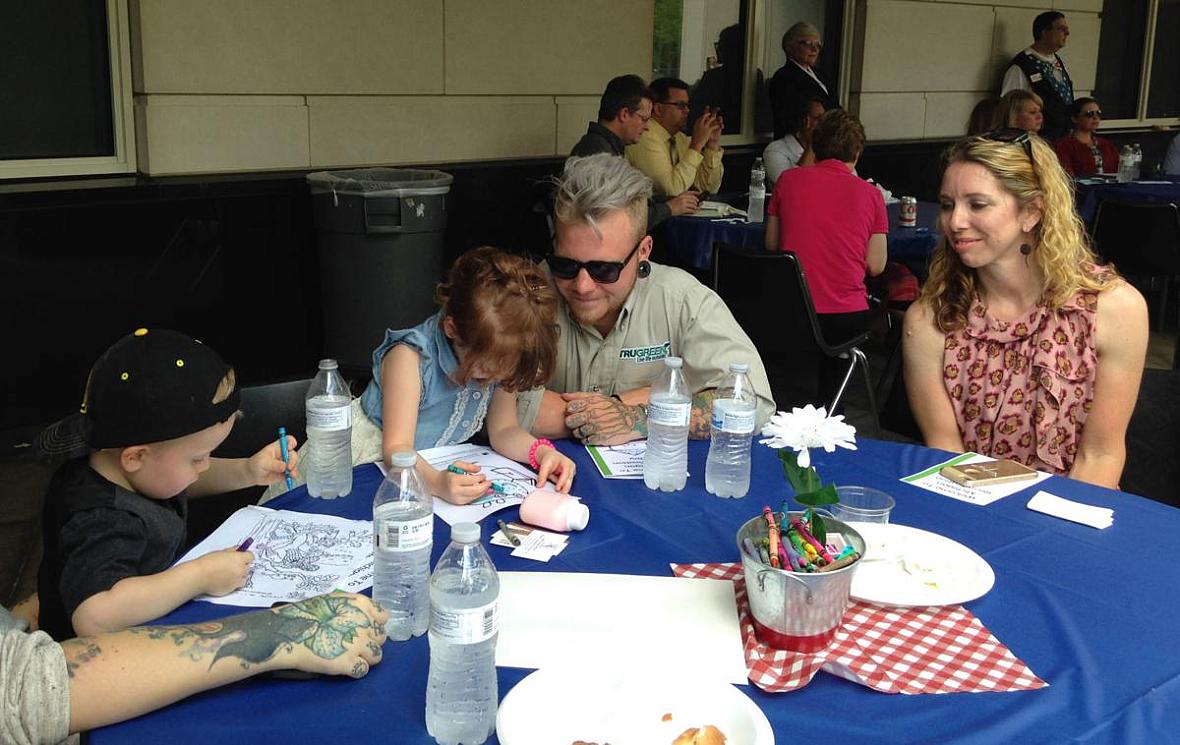 Published on
March 16, 2018
By Sarah Garrecht Gassen Arizona Daily Star
About half of the children in foster care will go home.
They'll return to live with the family that state child welfare workers and the courts had determined, sometimes years earlier, was abusive or neglectful.
Reunification is, in its way, a test of the child welfare system. Can services and support help adults become better parents? Can a family that's been through whatever abuse or neglect led to the child's removal mend its bonds and change behavior enough to remain safe, stable and healthy?
Can a family be not only reunited, but reconstituted?
When a child is removed from home, put in state custody and sent to live with a foster family, relatives or in a group home, the goal in most cases is to reunite the family after the parents have completed drug treatment, parenting classes, anger management, job training, counseling — or whatever it takes for them to safely care for their kids.
Sometimes, it's not possible. Violence, drug or alcohol addiction, or untreated severe mental illness can prove to be a bar too high to surmount. Those are the cases where a child is made available for adoption or grows up in foster care, turning into a teen who ages out of the system at 18, or, if she decides to continue services, age 21.
From Oct. 1, 2016, through March 31 of last year, more than 6,100 Arizona youths in foster care left Department of Child Safety custody. Forty-eight percent — almost 3,000 kids — were reunited with their families.
Image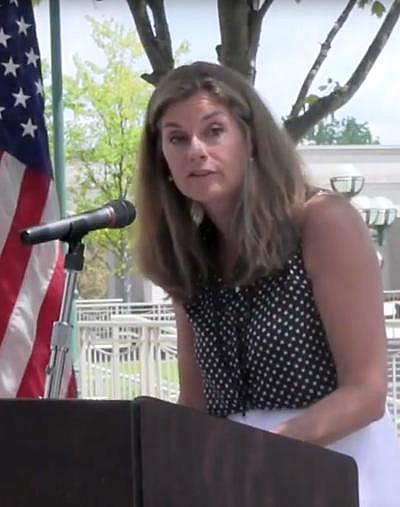 It makes human and fiscal sense to help families come back together in a way that has a better chance of success, and that requires a change in thinking and culture, said Justice Bridget Mary McCormack, who sits on the Michigan Supreme Court in a state that is considered a national leader on this issue.
She was an organizer of Michigan's celebration of Reunification Day last June in Lansing, an event the American Bar Association promotes nationwide.
"We at the court have decided to celebrate those successes publicly, like we do with Adoption Day," McCormack said. "These parents have worked hard to put their families back together."
Framing reunification as an outcome worthy of celebration underscores the need to help families get on a stable foundation, and courts have an important role to play, she said.
"In my view, the critical work courts can do — and do do — is to figure out how to solve problems," McCormack said. "If the courts are proactive in keeping families together, then the courts are really serving the public."
Searching for solutions that could work here, the Arizona Daily Star talked with more than 100 leaders in child-safety reform and traveled to six states to see what's working there. Today it presents the final installment of a three-part special report. The Star visited Lansing, Grand Rapids and Ann Arbor, Michigan, to learn about how states can help reinvent families where children have been removed — and then help keep them from being separated again.
"If you prejudge, you doom that case"
Image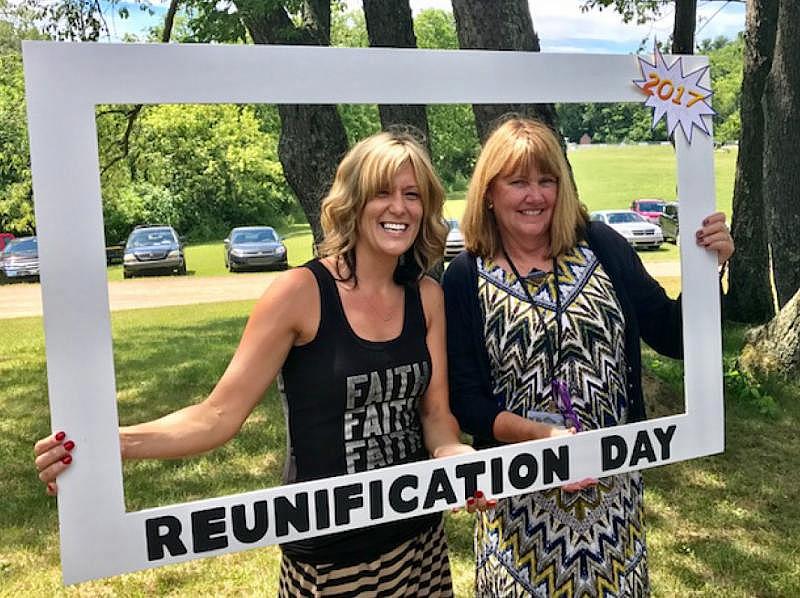 Reunification requires an open mind, said Judge Susan Dobrich of Cass County, Michigan. She is a strong advocate for and runs a "treatment court," where the judge focuses specifically on helping defendants get treatment for substance abuse.
"Family court should not be adversarial unless it has to be," Dobrich said. "The parents we're seeing today were the children we were seeing 15 years ago.
"A lot of times courts can become hardened. You need to stay open to the thought that any family can be reunified with the right services. You can't prejudge — if you prejudge, you doom that case."
Michigan lawmakers on both sides of the aisle have made a "huge effort" to make sure families receive services, Dobrich said. The approaches are sometimes different, but the sense of urgency and necessity is shared.
"You put all this effort into a family — and from the money side, why not follow through on it to make it successful?" Dobrich asked. 
Services to the family to protect children in the home and prevent removal or re-entry into care;
Needs assessment and services to children and parents;
Worker visits with the child;
Worker visits with the parents.
The relationship between the family and the staffers helping them with reunification is crucial, research shows. Families that had more contact with their caseworkers were more successful and more engaged in the process, according to the Child Welfare Information Gateway report. In-home services, such as Michigan's Family Reunification Program, show effectiveness, too.
Helping families with "concrete services," such as transportation, financial assistance and other necessities — and offering guidance on navigating the maze of available programs so they can do it themselves, independently — are key to reunification, especially when parents or children have complex needs.
The goal isn't to do everything for the family, but to help them learn to do for themselves.
Programs like Michigan's require trust from the family, and that's not an easy bridge to cross. "Nothing is static in these cases where you're dealing with people," Judge Dobrich said.
The Family Reunification Program gives courts, which ultimately decide when it's time for children to go home, "extra eyes and ears in the house," said Susan Butterwick, a referee (like a magistrate in civil court) in Washtenaw Country Trial Court in Ann Arbor, Michigan. She hears child welfare cases and makes recommendations to the judge.
In June, Butterwick heard an update on Leslie, a mom with four boys in foster care. Three of the fathers were incarcerated. The oldest son, 9, had lived with his father until the boy jumped out a second-story window and walked to the nearest grocery store in search of food. The employees gave him a sandwich and a soda, and called the police.
Leslie lost custody of her three sons in 2013 (the youngest wasn't yet born) after she left them in a car in a store parking lot. She told authorities everything was OK because her husband, President Barack Obama, would be by to pick them up and take care of them.
Butterwick listened to an update from the attorney for the second-oldest boy: "He is incredibly healthy and plays football, and loves showing me all he can do. He's really, really good with the Legos. He wanted to know which makes more — an engineer or a football player."
The goal for him has been guardianship with his foster family. The goal for the oldest son has been appropriate reunification, but that may change because, as his attorney explained to Butterwick, "I can't say enough how well he is doing academically. He's at grade level for reading and math. He's been doing very, very well.
"He is concerned about the possibility of being reunified with his mother."
Sometimes, reunification isn't the best outcome for a child in foster care. But it's on the table, Butterwick said, until it's clear it's not a possibility, even with the Family Reunification Program's help.
She said she almost always refers reuniting families that come before her to the reunification program. A key to the program's effectiveness is its distinction from the child welfare workers who investigated the family and removed the children.
Those workers are "in a terrible position — they remove the kids and then turn around and say, 'We're here to help you,'" Butterwick said. "There's no trust."
Even if families can be reunited, living under the same roof again is only the first step. Kids don't understand that while they were away their parents and siblings and circumstances have changed significantly — changes required for the children to come home. Their memories and expectations of what "home" is are in a time warp of sorts.
The biggest challenge happens after the family is reunited, when routines need to be organized, expectations re-set and daily life lived with its inevitable ups and downs.
Kids come home after having lived with the extreme insecurity and fear of being taken away from their family, and that leaves scars, said Clarissa Mason, a mom in Lansing, Michigan, whose two children, ages 3 and 5, lived in foster care for 10 months.
She and Matthew Pinter, the children's father, spoke at an event last June that celebrated families who'd successfully come back together. The family had been reunited about a year at that time.
"The kids have to recover when they come home," Matthew Pinter said. "When my daughter first came back, she thought every time I went to work that I was leaving her.
"I was in foster care as a child, and I was abused in foster care," he said. "I didn't know how they were going to cope, and who they were going to be when they came out."
Clarissa Mason, who said she grew up in an abusive home, nodded. She watched her kids play with others gathered for the Reunification Day celebration on the courthouse veranda.
"We had to relearn our children." She paused. "It's hard to relearn your children."
[This story was originally published by the Arizona Daily Star.]