'It's Not Just A Thappad' – Rennu's Story (Chai With Sahelis: A Desi Dost Project)
Image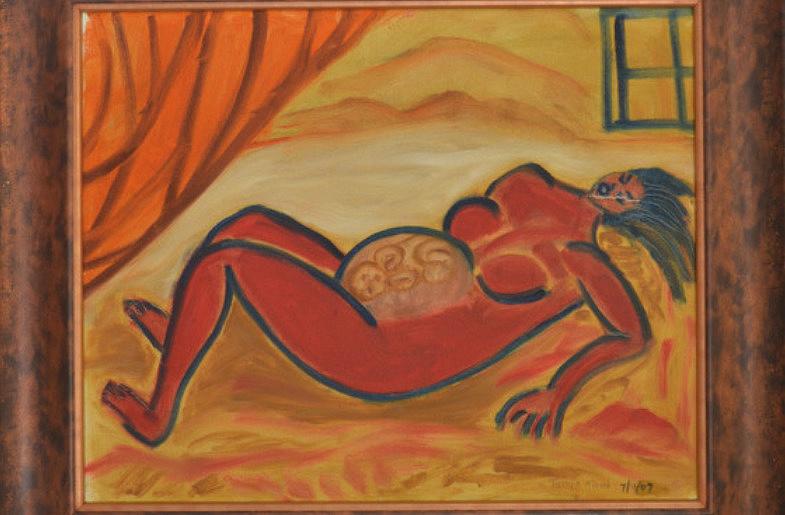 Published on
October 20, 2021
Domestic violence is not just about a slap, says Rennu Dillon. She arrived as a new bride in the U.S. almost 30 years ago to discover she had married a bigamist. Her Bollywood vision of romance evaporated in a maelstrom of violence, infidelity and abuse. Her husband, a U.S. citizen, threatened to take away their daughters and out her illegal status to the immigration authorities.
Rennu fought to survive and won. "It's Not Just A Thappad" is her story.
Today Rennu is a successful entrepreneur and an outspoken advocate for women's rights. Her resilience is an inspiration to other survivors still in the throes of their struggles.
This audio story, the second in a three-part series for October's Domestic Violence month, is part of a unique storytelling project, "Chai with Sahelis,'' where survivors from the Indian American (desi) community share deeply personal stories about their experience living with and surviving  domestic violence. This three-part series for October's Domestic Violence month, is supported by the USC Center for Health Journalism in partnership with Desi Collective.
CHJ
·
"It's Not Just A Thappad" – Rennu's Story – Chai With Sahelis: A Desi Dost Project
Chai With Sahelis
Episode 1: I'm A Warrior
Episode 2: It's Not Just A Thappad
This article was produced as a project for the USC Annenberg Center for Health Journalism's 2021 Domestic Violence Impact Reporting Fund.
Artwork: Issues before birth by Tanya Momi
Music: Tumko dekha to by Himanshu Katara  on storyblocks.com
If you or anyone you know needs help, please contact:
Narika : 1-800-215-7308
Maitri : 1-888-8624874
Raksha : 1-866-56-ABUSE
Domestic Violence Hotline : 1-800-799-SAFE (7233)
[This article was originally published by India Currents.]
Did you like this story? Your support means a lot! Your tax-deductible donation will advance our mission of supporting journalism as a catalyst for change.