LA teachers and students work to curb cannabis use
Image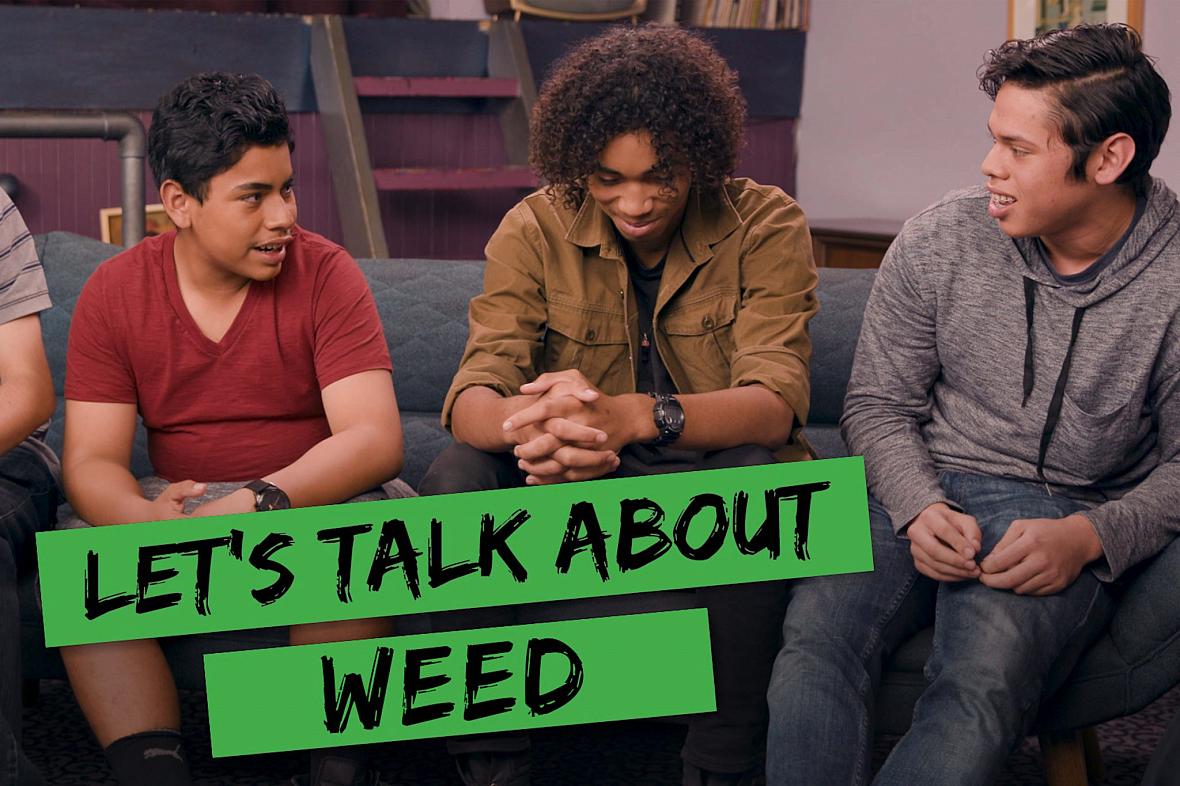 (Photo: Los Angeles Department of Public Health)
Published on
September 19, 2018
On a sunny Saturday afternoon in September, about a dozen high school health teachers gathered around a semi-circle of tables at the Los Angeles Unified School District's downtown headquarters.
The teachers, just a few weeks into the start of the new school year, were in the middle of a day-long training on substance abuse and ways to address use with their students.
At the front of the room sat Timothy Kordic, with LAUSD's health education programs office, backlit by a powerpoint slide showing the newer types of cannabis products district officials are finding in schools: vape pens, gummy bears and chocolate bars. A picture of a box of "Pot Tarts" showed a marijuana product mimicking the iconic brand found on grocery store shelves.
"This is our new world," said Kordic, who said the face of who's using cannabis has also changed.
"In some families, it's just normal at a family party, to get high," Kordic said. "[Students] are not looking at it as criminal because in many cases it's their grandparents, it's their brothers and sisters, it's their parents, it's their cousins. And these are people they look up to."  
Kordic's frank discussion about cannabis and its place in some families' lives is emblematic of the drug's growing cultural acceptance, especially now that recreational marijuana sales are legal in California. This is forcing schools to shift the ways they talk about it.  
t's a notable shift in tone for LAUSD, the district that  helped birth the D.A.R.E. program with the Los Angeles Police Department in the early 1980s.
During the '90s  D.A.R.E and it's message of "just say no" grew to become the most widely used drug education prevention program in the country. Federal research eventually discredited the program, showing kids who went through D.A.R.E weren't any less likely to use drugs than those who didn't.
LAUSD hasn't used D.A.R.E since the late '90s, but the goal of that program — to dissuade teens from using substances both legal and illegal — remains even as the district has had to shift the ways it tries to get there.
Kordic said LAUSD plans to stick with the same drug use prevention program it's been using for the last nine years, but he said he encourages teachers to frame the classroom conversations around marijuana with more nuance now. Instead of "just say no," the focus should be on the choices students might face, or research that shows the effects on their young brains, which will continue to develop until age 25.
"It's not just about us dictating to them and lecturing them," Kordic said. "It's about them figuring out that this is maybe something I don't want to do because I have other goals in life."
Steady use
Kordic said these subtle shifts are important because marijuana use among LAUSD's 640,000 students has dropped only a little bit over the last two decades. Data from the district shows that in 2017, about 20 percent of high schoolers said they currently used marijuana. In 1997, it was closer to 25 percent, or one in four students.
Kordic said any decrease in cannabis use is good, but compared to other substances, it's stubbornly flat. Over the same two decades, school data show regular alcohol use rates dropped from about half of all students to fewer than 1 in 4.
Michael Chartier, who teaches at James Monroe High School's Law and Government Magnet in North Hills, attended the recent training. He said in his during two decades of teaching career he's seen a shift in how students think about cannabis.
"It seems like there's a lot more students that are more convinced in their mind that it's more acceptable and it's not a bad thing anymore," Chartier said. "And there's still a lot of recreational use. That's not any good."
Help from County Health
As the school district works with teachers to shift the conversation around cannabis, it's getting help from the Los Angeles County Department of Public Health.
In May, the health department launched a campaign of short video ads with the hope of reaching all LA teens where they are: their cell phones.
The ads, which are targeted specifically to teens, have been running on Snapchat, Instagram, Facebook and YouTube all summer. They're also geo-targeted, so teens in L.A. see these videos on their way to school, the movie theater and parks.
There are two rap videos. There's another with Instagram influencer named Kesh Kesh, who has more than 600,000 followers. Most notably, there are a few spots with actual high schoolers from across L.A. talking to each other about cannabis.
Nowhere do you hear the simplistic messages of "don't" or "just say no."
"Now that it is legal for adult use in California we really felt like we were at a pivotal moment that we can have an opportunity to engage on this topic that isn't necessarily cool or hip," said Rachel Tyree, Communications Director at the LA County Department of Public Health Division of Chronic Disease & Injury Prevention.
She said the department worked with teens across L.A. schools, including many LAUSD students, to craft the ads. She said it was important to let the them take the lead on messaging to make sure the videos resonated with them.
"We had a tagline that said, 'Find out why weed is gnarly.' And, yeah, they just laughed at the word 'gnarly,' like who uses that word," Tyree said.
Image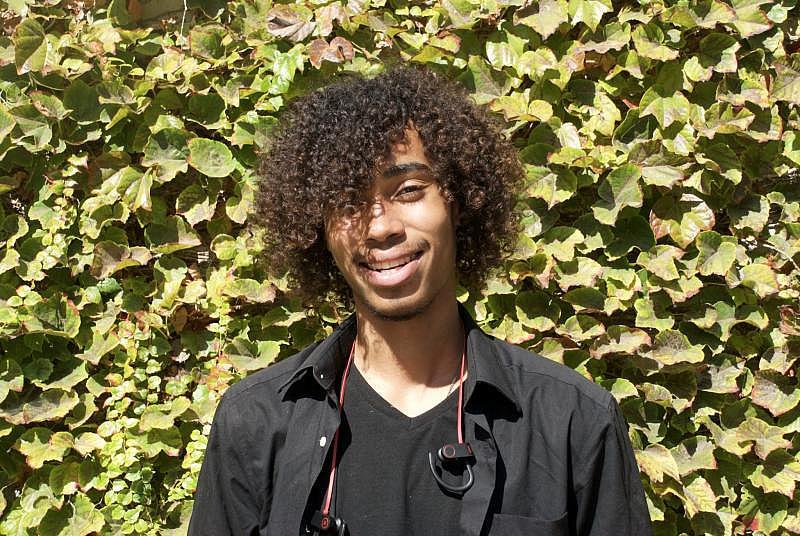 A new role model
The county had a goal of around 30 million impressions through November, when the social media campaign ends. But with more than a month to go, it's already at 40 million.
"I had a lot of friends who were like, 'Oh, hey, was that you in that?' And I was like, 'No,'" said Elijah Gonzales, 18, who is featured in the ads.
Gonzales graduated from Thomas Jefferson High School in South LA this spring.
Gonzales said, initially, he denied appearing in the ads because, like any high schooler, he was worried about being teased. He said pot was really common in his high school and some of his friends smoke. Now, he's proud of it.
"I'd never looked at myself as a role model for others, but some may see it as that," Elijah said. "It's an important message that I think should really be out there."
Lily Larson, a recent graduate from Fairfax High School, embraced the fame. The 18-year-old said the peer-to-peer message in the videos is empowering.
"Literally we were just having a conversation. It was just flow," Larson said of the video shoot. "It sort of gets you thinking, like, whoa, that means I have voice, and I can talk about issues that are important to me, and I can share it with my friends without  feeling like I'm not supposed to express my voice or say what I feel."
Both Larson and Gonzales said their high schools didn't do much to talk to them about drug use. California schools are required by law to provide anti-drug abuse education, but the policy can be hard to enforce. The two teens hey hope the ads will fill what they see as a gap.
Rachel Tyree with Public Health said when they tested the ads with larger groups of teens, of course some made fun of them. But, she added, "When we asked them afterward, What was the take home message from those videos?' They were able to say verbatim exactly what those videos were saying, so that lets us know we're on the right track."
Tyree said L.A.'s Dept. of Public Health is in talks to take the ads statewide.
Locally, the school district has made the ads available to its teachers and Tim Kordic with LAUSD hopes that teachers will opt to use some of them in their classes to start conversations with students. He said it's too early into the school year to know if any are doing so yet.
[This story was originally published by KCRW.]