New Rule Would Require Employers to Protect Indoor Workers From Heat Illness
Image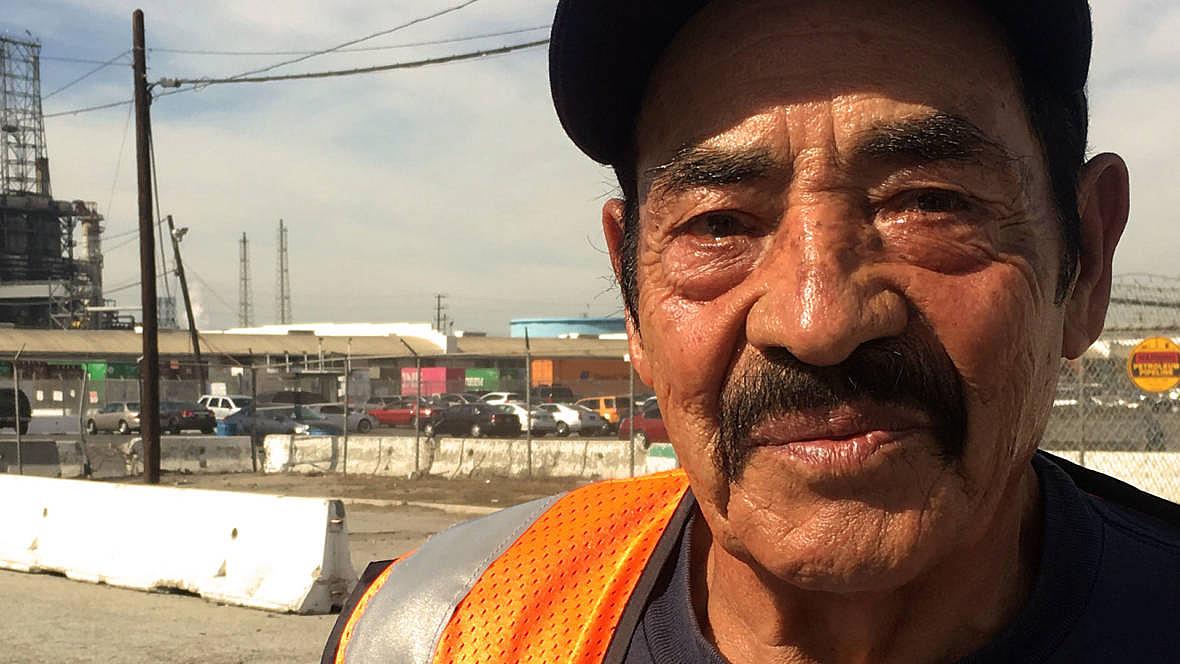 Published on
February 25, 2019
The last five years have been the hottest on record in California, and state officials say climate change is raising heat-related health and safety concerns for hundreds of thousands of workers.
California was the first in the nation to set heat safety limits outdoors, and now workplace regulators have a new proposal to keep employees safe indoors as well. These rules would also be the first of their kind in the country.
KQED Science reporter Molly Peterson has been investigating climate-driven heat in homes and on the job around California. Her investigation into the heat experienced by 16 workers in workplaces around the state found that they spent nearly half their time on average in heat above the state's currently proposed heat standard, resulting in fainting spells, heat sickness, unexpected doctors' visits and lost wages.
Here, Peterson breaks down what the state is considering and why.
Who's affected by hot workplaces?
This isn't just about canneries in the Central Valley and roasting-hot warehouse in San Bernardino. This is about restaurants in the South Bay and factories in the East Bay, and any office building where there's no air conditioning and the sun gets brutal behind big windows. That could mean a lot of workplaces in Northern California.
It might be more obvious to think about workers outdoors, but in recent years there's been a national movement to recognize the problem of people getting sick and even dying from heat indoors. So all eyes are on how California will deal with the issue.
What are the state's workplace regulators (Cal/OSHA, in the Department of Industrial Regulation) considering?
The latest version of the proposed rule says that when the heat index is measured at 87 — heat index is temperature modified by humidity — employers must have a plan in place to protect workers. The rule says the best way to protect workers is to cool the workplace itself, and beyond that, to offer workers a break in a cooler location. If those options aren't feasible, companies may supply their workers with protective gear like water-cooled garments or cooling vests to guard against the heat if it's going to persist for a long time. Employers also have to measure and keep records about the temperatures indoors.
The state had earlier proposed a higher heat index of 90 as the trigger point for mandatory heat safety protection. Advocacy groups used scientific studies and other evidence, as well as data collected by KQED, to argue that workers would still be at risk for injury at that heat level.
"We also know from recorded incidences of heat illness, from OSHA records and studies of those, that people really start to become vulnerable to heat illness at a heat index of around 85 degrees," says Tim Shadix, attorney for Oakland-based Worksafe.
How has KQED investigated excessive heat at indoor workplaces?
We gave out sensors to measure the heat index to 16 workers in the most impacted industries, including garment factories, indoor car washes, a cannery, and, yes, warehouses in the Inland Empire. On average, the workers we talked to spent more than half their time in heat above the state's currently proposed heat standard; if the rule is adopted, employers would have to take steps to protect every one of them. We're talking about hourly wage employees without great health care. Worker advocates told us they were surprised at how much of the day workers spent in high heat, even in the morning or late at night.
What happens now?
Cal/OSHA finished taking public comments last Friday about its latest draft. The next step is to complete an economic impact analysis and figure out how much it will cost to implement the rule. Eventually, there will be a hearing and a vote.
[This story was originally published by KQED.]