Part 2: Despite state progress in Arizona, 'a lot of desperation, isolation'
Image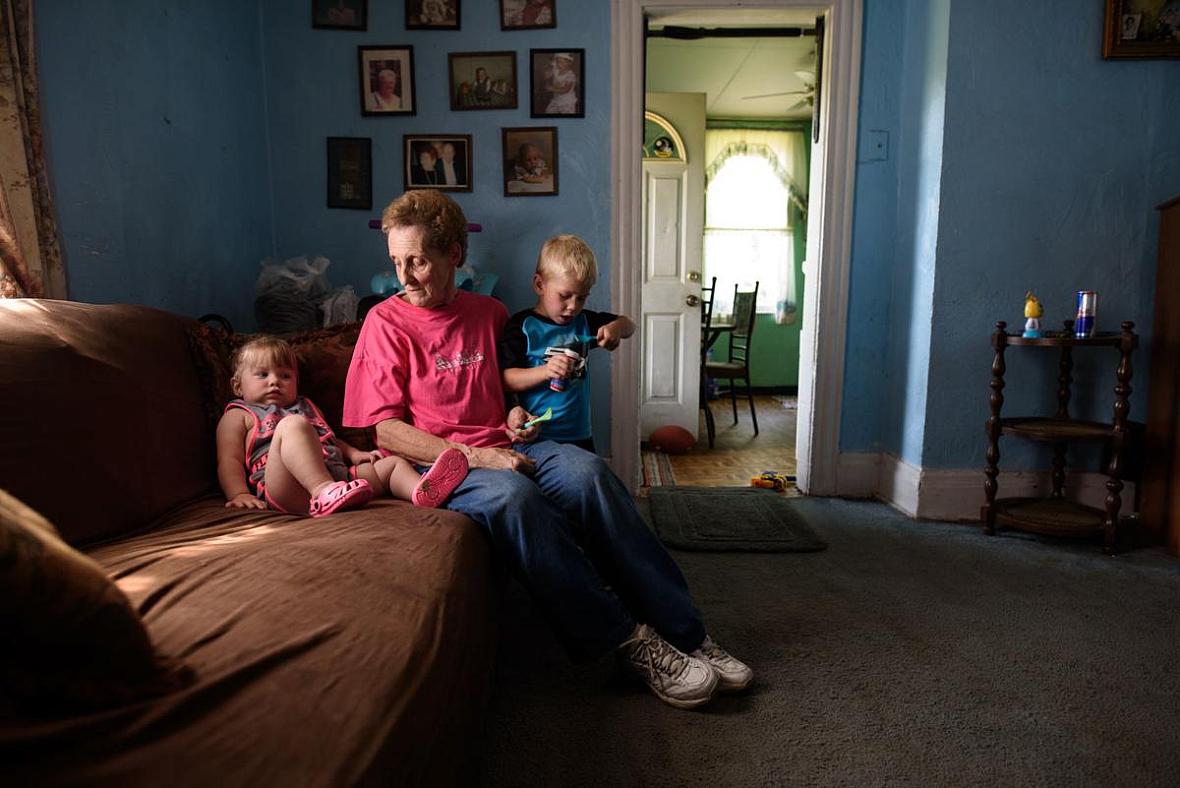 Published on
April 11, 2018
By Emily Bregel, Arizona Daily Star
Fewer Arizona children are being removed from their families, the backlog of uninvestigated child abuse reports is down dramatically and child welfare workers have manageable caseloads — all signs that the Arizona Department of Child Safety is finally on the right track, its leaders say.
The state's efforts are getting national attention. The April 2017 issue of Governing magazine heralded the recent improvements with the headline "How Arizona Fixed Its Broken Child Welfare System in Two Years."
"We have seen phenomenal improvement," said Katherine Guffey, DCS's chief quality improvement officer.
But advocates for children say it's not yet time to celebrate — they warn that recent progress to overhaul Arizona's chronically strained child welfare system could easily be reversed. The very idea that the child welfare system has been "fixed" could spur complacency by policymakers whose funding decisions determine DCS's ability to function, they fear.
DCS's reported progress hasn't trickled down to children and foster families, said Kris Jacober, executive director of the Arizona Association of Foster and Adoptive Parents.
Despite a recent decline, Arizona still has more than 14,300 children in foster care. The numbers here more than doubled between 2008 and 2016, even as most states saw their numbers decline.
Foster parents describe chaos in trying to get services for children in their care. They also report difficulty reaching their DCS caseworkers. Grandparents and other relatives caring for children DCS removed from their parents often get little to no support.
"There is still a lot of desperation and isolation," Jacober said. "It has not been my experience that kids are doing any better in foster care than they ever have been."
Child welfare agencies like DCS can do only so much when policymakers cut funding for services that can prevent a family crisis, or for in-home supports to help families before dysfunction becomes a safety issue. But when a child does come into DCS custody, the agency's practices must not do more harm than good.
Searching for solutions that could work here, the Arizona Daily Star talked with more than 100 leaders in child-safety reform and traveled to six states to see what's working there. Today, in the second part of a special report running the first three Sundays in March, the Star visits Alabama and Allegheny County, Pa., whose child welfare systems underwent transformative reforms that offer lessons for Arizona.
DEFINITION OF "NEGLECT"
Recent reforms at the Arizona Department of Child Safety have stemmed the deluge of children flooding into out-of-home care since the Legislature cut critical services to families during the recession.
The number of Arizona kids in out-of-home care has dropped from a peak of almost 19,000 in early 2016 to 14,300 as of December.
But we're still in a crisis, advocates say. In 2008, just over 9,100 Arizona children were in foster care. Then the state cut safety-net services like subsidies to help low-income families pay for child care. Without access to affordable care, some parents had to choose between losing their jobs or leaving their children home alone — and predictably, neglect reports started to soar.
Compounding the issue was a change in the definition of "neglect" in Arizona. In 2008, the Legislature said a child could be removed for neglect if there was an "unreasonable" risk of harm, as opposed to the previous threshold of "substantial." That vague definition led to more removals, said Shalom Jacobs, deputy director of field operations for DCS.
The situation worsened as the recession prompted cuts to the Department of Economic Security, which at the time oversaw Child Protective Services. That led to hundreds of layoffs, exacerbating caseloads for the remaining workers who had little time to investigate allegations of abuse and neglect.
Saddling caseworkers with impossible workloads can unleash the worst-case scenario: rushed investigations leading to children unnecessarily removed from their families, and others left in dangerous situations.
Now DCS has newly retrained caseworkers and a goal to decrease unnecessary removals. Caseworkers are taught to focus on each family's strengths and look for "safety monitors," friends, family or neighbors who can help oversee and support DCS-involved parents. The agency also replaced its 1994-era data management system with a modernized version that lets caseworkers use mobile tablets in the field.
With funding from Casey Family Programs, DCS partnered with private agency Southwest Human Development to plow through a massive backlog of uninvestigated cases. That helped mitigate caseworkers' impossible caseloads — plummeting from 145 investigations per caseworker in 2015, to 16 per caseworker as of September.
Some in the private sector say relationships between providers who serve families and the massive child welfare agency are improving, thanks to DCS's willingness to listen to provider feedback.
"There are some really good things happening," said Suzanne Schunk, vice president for family support services at Southwest Human Development in Phoenix. "They are really open now to working with us as partners and actually using our expertise to improve their own work. That was never true before."
But some of the progress at the top levels of DCS hasn't yet reached front-line workers, she said.
"We still definitely have case managers who will say things like, 'I answer my emails on Fridays. I'm not available other than that,'" she said. "It's a huge system and it's very entrenched."
NUMBERS-FOCUSED APPROACH
In 2015 DCS brought in Mike Faust, an expert in improving processes in government and industry who last worked in Gov. Doug Ducey's office, to help the agency run more efficiently.
Faust, now DCS deputy director of support services, said the "lean" management system he helped to implement is based on standardizing processes, training staff in efficient workflow and creating measures to gauge staff adherence to the new way of doing things.
"We want to do all of that in a culture of safety, where employees know they can make objective decisions in the best interest of families, without fear of repercussions," he said.
Image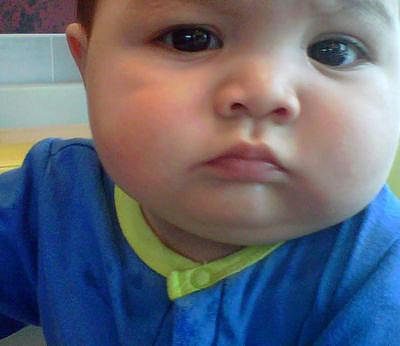 But while DCS touts the reduced backlog of uninvestigated cases, two agency staffers and two child welfare attorneys told the Star there are pitfalls in the new business-oriented philosophy, including a heightened focus on numbers and demands from Phoenix that local child welfare offices close a certain number of cases each week. The DCS workers spoke on the condition of anonymity for fear they would lose their jobs if they spoke to the media.
DCS spokesman Darren DaRonco said the agency does not prohibit staff from talking to the media, as long as they don't divulge case information. But as in any industry, publicly criticizing one's employer "could potentially have consequences," he said.
Rushed or inadequate casework can precede tragedy, as in the case of Adam Mada. The 20-month-old died in March 2016 after DCS placed him with an aunt whose own baby had almost died after ingesting methadone. The agency closed the methadone investigation within a month and Adam's caseworker didn't know about the incident. When Adam died in his aunt's trailer in Three Points, he had ruptured organs, broken bones, and cocaine and Percocet in his system.
RATE OF REMOVAL
Arizona's rate of removal — how often children are taken from their families — has dramatically outpaced national averages, said Richard Wexler, executive director of the National Coalition for Child Protection Reform in Alexandria, Va. Wexler calculates a rate-of-removal index each year using U.S. census data on population and poverty, combined with federal data on removals.
In 2015, Arizona removed 7.9 children for every 1,000, more than double the national average of 3.6 removals per 1,000. In Pima County, the removal rate was 11.3 per 1,000.
A low rate of removal isn't always good, since it could mean children are being left in unsafe homes. But a high rate is almost always bad, Wexler said.
Arizona's removal rate remains outside the norm even when factoring in the state's high childhood poverty rate. In 2015, Arizona removed nearly 29 children for every 1,000 impoverished children, compared with 18 removals per 1,000 poor children across the U.S. Again, Pima County's statistics were even more extreme, with 40.8 removals per 1,000 poor children.
Poverty, which can often look like neglect, is the highest risk factor for abuse, Wexler said. Failing to factor it in can make wealthy states appear to have better child welfare practices than poor states.
Child welfare workers in Arizona are sometimes left with little choice but to remove a child, because there's a shortage of reliable alternatives to help families on the brink of crisis. In some parts of the state, waiting lists for services like in-home supports can be weeks long, although DCS has been improving access.
But "playing it safe" by removing a child from home is not an acceptable child-welfare practice. Removal can cause lifelong damage, resulting both from the trauma of being torn from one's family and the psychological damage, or outright abuse, that can be sustained in the foster care system.
The public dramatically underestimates the impact of an unnecessary removal, said James Tucker, who was co-counsel on behalf of the plaintiffs in the 1988 lawsuit that transformed Alabama's failing child welfare system.
"If you're pulling the wrong kids into care, that is as much of a mistake as not putting them in foster care" if they are in danger, Tucker said. "It's very likely you're creating a new and different type of harm."
In February, a former Arizona foster youth filed a $15 million claim against DCS and the Department of Economic Security, alleging child welfare workers placed him in a Sierra Vista foster home where he was physically and sexually abused for 12 years. In December 2016 his former foster father, David Frodsham, was sentenced to 17 years in prison after pleading guilty to child sexual abuse and child pornography.
Frodsham "utilized the State of Arizona and the foster care system to funnel innocent, vulnerable children into his home, so he could run a pedophile ring," the claim said.
Even children placed in safe and loving foster homes suffer. In being pulled from their families, they lose everything familiar. They can be separated from siblings and other relatives and put into a new school district — sometimes a new city. They often bounce between foster homes and group homes and, over time, struggle with behavior and attachment issues resulting from the sustained lack of stability in their lives.
Foster children are disproportionately prescribed powerful psychotropic medications to calm disruptive behaviors, but rarely are the underlying causes of that behavior addressed, experts and former foster youths told the Star. Instead, foster children too often get a diagnosis of "oppositional defiance disorder" or attention-deficit disorder, and are medicated to the point that they're catatonic, said Joseph Aparicio, an alumnus of California's foster care system who mentors foster youths in Tucson.
Playlist: Tucson foster kids — In their own words
Tucson artist and former foster youth Alexei Ruiz, 23, was on psychotropic medications throughout childhood.
Ruiz entered the foster care system at 18 months old, remembers being sexually abused by a foster parent and was adopted at age 6 — but problematic behaviors landed Ruiz in a group home at age 11.
"It's hard knowing as a child that you're kind of a lost cause," Ruiz said. "The people who said they wanted you didn't want you, the system doesn't want you, you've got no friends and you're just passed around."
A 2015 lawsuit against DCS and the Arizona Health Care Cost Containment System, the state's Medicaid agency, describes the failures of foster care in Arizona. Among the allegations from the advocacy groups filing suit: DCS' "widespread failure to engage in basic child welfare practices aimed at maintaining family relationships," such as placing siblings together, trial reunifications with parents and providing adequate visitation between children and biological families.
The suit, which was granted class-action status in September, also alleges severe shortages in mental and behavioral health care for children, as well as a sustained shortage of foster homes, resulting in more children placed far from their families and often in group homes or emergency shelters.
Research indicates that children left with their own troubled families fare better than those brought into the foster care system. A 2007 study found children whose families were investigated for abuse and neglect but remained home were less likely to become teenage parents or juvenile delinquents than similarly abused children who were removed from home. Those left at home were also more likely to have jobs as young adults, compared with children of similar backgrounds who were put in foster care. The study by Massachusetts Institute of Technology's Joseph Doyle tracked 15,000 children from 1990 to 2002 whose child abuse investigations could have gone either way: with a decision to remove the child, or leave them at home.
LESSONS FROM ALABAMA
Alabama's success in overhauling its dysfunctional child welfare system could be a model for Arizona, said Wexler of the National Coalition for Child Protection Reform.
Like in Arizona, more than one-quarter of Alabama's children live in poverty. The state is ethnically diverse and has broad swaths of isolated, rural communities punctuated by a few urban centers like Huntsville, Birmingham and the state capital, Montgomery.
In the late 1980s, the average child welfare worker's caseload was 65 and the backlog of uninvestigated cases topped 1,000. Children spent years in state custody or languished in private residential treatment facilities with no case plan for reuniting with their families or finding a new, permanent home.
In 1988, children's rights groups, led by the D.C.-based Bazelon Center for Mental Health Law, sued Alabama over its failed child welfare system, which at the time was among the worst in the nation, Wexler said. The lawsuit tackled every part of the state's system, from how children enter foster care to how they're treated once they're inside, and the state's failure to give parents a real opportunity to get their children back.
Alabama's Department of Human Resources, which oversees child welfare, decided to settle the lawsuit after realizing the state would probably not prevail in a trial, said Paul Vincent, who was the brand-new director of Alabama's child welfare division when the suit was filed. He became a devoted proponent of reform, partnering with the advocates who sued the agency he ran.
The settlement laid out an ambitious plan to transform Alabama's child welfare system. Reform started with six counties that contained 15 percent of the state's foster care population.
"One of the keys to success of the reform was that we weren't trying to fix 67 counties concurrently," said Vincent, now a national child welfare practice consultant whose organization, the Child Welfare Policy and Practice Group, partners with states to help improve their child welfare systems. "We realized we'd never have resources to push reform deep if we did it all at one time. … But once we got a county through the process, the change lasted."
Image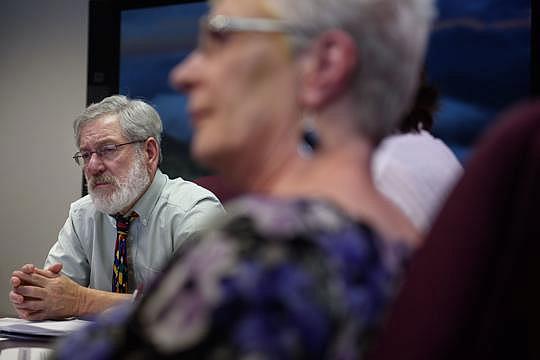 Today, Alabama's rate of removal — how often children are removed from their families relative to the state's child population — is less than half of Arizona's. And Alabama's low repeat-maltreatment rate — children who are abused again after a child welfare investigation — indicates that disparity isn't because Alabama is failing to take children into custody who are in real danger, Wexler said.
Rather, Alabama's caseworkers are trained to support family preservation by partnering with parents, rather than seeing them as the problem. And importantly, the state created a continuum of home- and community-based services for families that caseworkers can access quickly.
Instead of a collaborative approach, Arizona parents sense the adversarial nature of DCS's approach, said Steve Rubin, who was Pima County Juvenile Court administrator until May 2014.
"Many parents come into dependency court and the first thing they say is 'What am I being charged with?' As opposed to 'What services are you going to provide to my family and my kids so we can get back together?'" Rubin said.
And Arizona's high removal rate isn't keeping children safer, data show: In 2015, the state's child fatality rate due to abuse or neglect was 3.1 per 100,000 children, more than double Alabama's rate of 1.2 per 100,000.
PITTSBURGH'S TURNAROUND
Pittsburgh nonprofit director Walter Smith watched with growing dread as his largest funder took an onslaught of criticism from parents one day in 1997.
Smith was director of Family Resources, which contracted with the Allegheny County, Pa., Department of Human Services to help families involved with the child welfare division. Unlike Arizona, child welfare agencies in Pennsylvania are run at the county level and overseen by the state.
The contentious meeting between a dozen frustrated parents and the new head of child welfare, Marc Cherna, had been Smith's idea.
"These parents lambasted him. They were cussing up and down, telling him stories about child welfare and what it had done to them," said Smith, now deputy director of the department's child welfare office. "I was sitting there thinking, 'My God, I think I just lost my funding.' "
But Cherna looked at Smith and said, "'That was good. Let's do that again,'" Smith recalled. "I said, 'OK, now we have someone who isn't just talking the talk, but who is sincerely interested in how you design a system based on the people we're serving, and not just on the professionals that work in it.'"
Government agencies tend to get structured in ways that are most convenient for those working in the systems — not necessarily the people they serve. That's evidenced even in the location of services, usually in a downtown administrative office, rather than in high-risk communities, Smith said.
Cherna set out to change that.
Now director of Allegheny County's Department of Human Services, he has led the department with a focus on working with each community and soliciting feedback from those who interact with child welfare. He tackled issues head-on like systemic bias in child welfare investigations that resulted in a disproportionate number of minority families being split apart.
Child welfare doesn't start and stop with the child welfare agency, said Susan Dreyfus, president and CEO of the Alliance for Strong Families and Communities, a national network of social service groups that includes Child & Family Resources in Tucson.
"We've been making the mistake as a nation in thinking a state child welfare agency is the beginning, middle and end of a child welfare system," she said. "We keep thinking it's about what a state agency does alone. That's why Marc Cherna is such a model. Yeah, he's doing a lot within his agency, but he's doing a lot to effect change outside the agency."
Under Cherna's tenure, the child welfare office used many of the same strategies that succeeded in Alabama, with guidance from Paul Vincent's Child Welfare Policy and Practice Group. That includes shifting funding to prevention (31 percent of the child welfare agency's $186 million budget in fiscal year 2016 was for prevention and 19 percent for placements); ensuring individualized services are accessible; training caseworkers to collaborate with families to identify their strengths; and involving families in their case plans through regular meetings.
Vincent's model is flexible, recognizing that every state and county's child welfare needs are different, and Arizona could learn a lot from it, Smith said.
"They're not insisting you follow exactly as he's designed it. Every system is so different, you can't take one (model) and plug into another," he said.
The population of children in foster care in Allegheny County dropped from more than 3,000 in 1996 to 1,400 in May 2017. The number of children in congregate care has dropped from just over 350 in 1997, to 120 last year. And the majority of children placed in foster homes are now in licensed "kinship" placements, being cared for by relatives who get financial support from the child welfare agency.
Image
Showing politicians the dramatic financial savings that come from better child welfare practice can help support reform efforts: Group home placements in Allegheny County cost an average of $108,000 per year and foster care costs an average of $20,000 per year. But an episode of in-home support services for a family averages just $3,325, Allegheny County officials said.
Arizona's child welfare agency needs a more structured and consistent way to solicit feedback and criticism from stakeholders, including foster families, said Jacober of the Arizona Association for Foster and Adoptive Parents. Here, responsive leadership happens sporadically — usually after a public-relations crisis.
In 2013, when news broke that Child Protective Services hadn't investigated 6,000 reports of abuse and neglect, agency leaders held town halls, removed CPS from the oversight of the massive Department of Economic Security and created a new agency, the Department of Child Safety.
But since then, as tends to happen once the immediate crisis subsides, agency leaders have been far less responsive to foster families, Jacober said.
"You don't have to only do that when there's a huge problem," she said. "It seems to me it should be part of ongoing activity of the department to listen and invite the community to help solve the problems."
STAYING THE COURSE
Image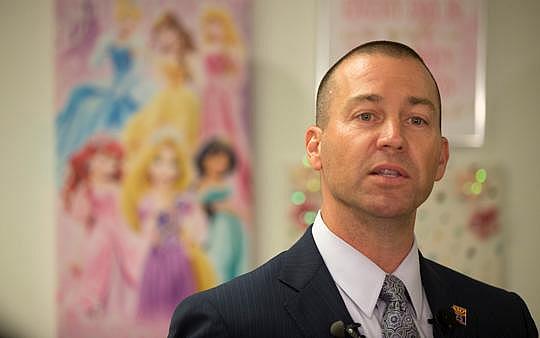 Alabama and Allegheny County, Pa., have built child welfare systems rooted in high-quality, thoughtful casework, not reactive systems driven by the latest scandal.
Too often, a tragedy like a child fatality results in a flood of children coming into the system as caseworkers err on the side of removing a child instead of finding ways to keep them safely with their family. Former Pima County Juvenile Court Presiding Judge Karen Adam saw it again and again during nearly three decades in the field.
"It cycles whenever there's a new director. It cycles whenever local management changes. It cycles when there's a crisis. It cycles when a baby dies," she said. "All your progressive efforts stop because there's this new emphasis on, 'Now we need to be super-careful because this one situation happened.' "
Greg McKay, director of the Arizona Department of Child Safety, said he's keenly aware of the pitfalls of letting scandal or tragedy drive child welfare decisions. As a Phoenix police detective, he was lead investigator in the 2011 homicide of 10-year-old Ame Deal, who suffocated after her cousin locked her in a box as punishment.
"I was a cop for 20-plus years," said McKay, who took over DCS in 2015. "I know emotion. I know what it's like to stand there over the carnage. But I also know how devastating it is for leaders to let emotions dictate the direction of a system."
Now, at DCS, "we identify, instead, the goals and objectives we're trying to meet. We make our strategy very small and targeted," he said. "We have an intentional plan. It is working. We're staying true to it."
DCS has shared its progress and strategies with child welfare leaders from Oklahoma, Utah, Vermont and other states. And in January the Casey Family Programs, a Seattle-based nonprofit focused on reducing the need for foster care, honored McKay for his leadership in turning around Arizona's child welfare system.
"We're leading the way, and people don't know it yet," McKay said. "This is the secret sauce to fixing it. It requires somebody to stave off the emotion and absorb those distractions, absorb the vitriol, which is what I do best."
Sustaining the progress will require keeping child welfare top of mind for policymakers who set the agency's funding, McKay said.
Legislators care about protecting Arizona's children, he said, but as new issues pop up, "it becomes less of a priority, and therefore energy goes elsewhere."
And if legislators see DCS's progress, McKay said, "Are they going to start sweeping our funds? That's always a concern."
[This story was originally published by the Arizona Daily Star.]
---
Other stories in Part 2 of this series include:
Lawsuit was catalyst for cutting caseloads in Alabama
Flexible, individualized services found to keep families together
Less trauma, disruption when relatives get support to raise kids
Racial and ethnic disparities in child removals go unaddressed here
When a parent is deported, path to reunion starts with Pima County group
Moments of high anxiety for deported dad on custody quest
For migrants, cultural barriers, life's shocks complicate welfare cases