Part 3: Hard work of reunification often entails rehab, intensive home services
Image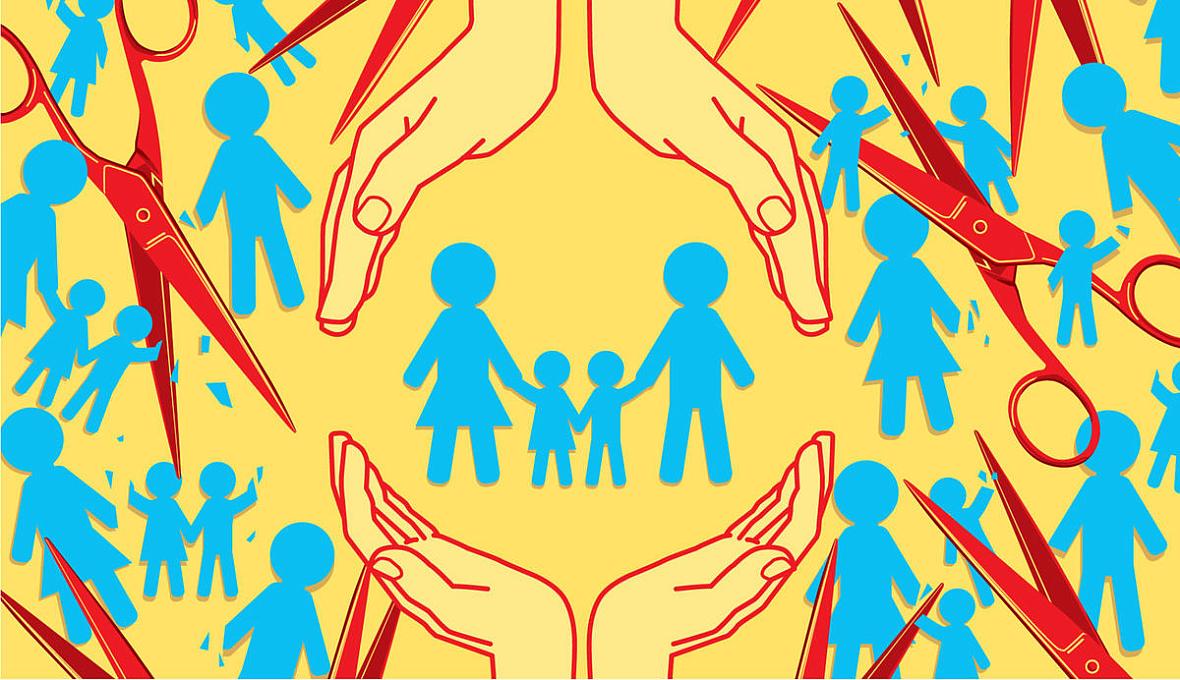 Published on
April 16, 2018
By Sarah Garrecht Gassen Arizona Daily Star
They call it the "miracle question."
In Michigan's Family Reunification Program, it's asked of parents who've lost custody of their kids because of abuse or neglect and are about to be reunited as a family.
If you were to wake up, and none of this had happened, how would you know that things are different?
The question aims not at the crisis that led to children being removed, but at the nagging troubles that pile up and build pressure day to day.
Sometimes the answer is, "I'd have a stable place to live." Or that the kids could attend school regularly. Or that there would be enough food in the house. Or that the car would work. Or that, "I'd have someone safe and steady to watch the kids when I'm at work."
Guy Thompson, who ran Michigan's Family Reunification Office from an office in Lansing, framed it in a slightly different way to desperately struggling families: Tell me what would make things better.
What happens next is crucial. Research cited by a 2011 U.S. Department of Health and Human Services report "specifically tie(s) poor post-reunification services to an increased risk of harm to children after reunification, repeat maltreatment, and high numbers of re-entries to foster care."
Michigan has made successful family reunification a priority, increasing the money dedicated to those programs in the fiscal-year budget by $6 million, divvied up over three years. The reunification program is separate from the state's child welfare and foster care system, and is considered a national leader.
Reunification isn't as simple as the kids moving back in. For it to work, the family still needs help.
During the family's time apart, the children have faced tremendous upheaval, often with multiple placements with a relative, foster families or in a group home. They may have had to change schools, doctors, neighborhoods.
The adults have had to take parenting classes, get help for mental illness, hold down a job, keep a stable home and, often, get treatment for drug or alcohol addiction.
Image
When it is clear that a family in the state child welfare system is ready to be reunified, which must be determined by the judge overseeing the family's custody case, the family is referred to one of two programs to help them come back together — and stay together safely.
Michigan's Family Reunification Program is the most intensive. It began in 1992 and went statewide in 1995. It's unusual nationally in its length and scope. It's available in 73 of the state's 83 counties.
It's expanding, but there is much to do.
Michigan had more than 13,000 children in foster care in calendar year 2016. More than 7,000 were discharged from foster care, and 51 percent of those kids were eventually reunited with their parents.
The Family Reunification Program served about 1,000 families that year, and has expanded to reach more, thanks to increased funding from the Michigan Legislature.
Eighty-five percent of families who went through the program for at least four months that year stayed together, and did not have another child welfare department report or removal.
The Michigan Family Reunification Program pairs each family with a team leader, who provides therapeutic services in the home for at least 1½ hours a week, and a family worker, who sees the family at least 2½ hours a week.
The workers' service hours are doubled for the first two weeks after the children come home.
Family workers handle six cases each and the maximum load for a team leader is 12 cases; six with one family worker, six with another. "Our caseloads are low and our training is high," said Heather Ladd, a supervisor.
The team leader and family worker are available 24/7. The standard term is four months, but it can be extended to six months if necessary. The agency checks in with families periodically, after the workers are no longer making regular visits.
In many states, that's an eternity.
Arizona offers reuniting families in-home services for 120 days, but they're less intensive than in Michigan. For example, the team leader and family support worker in Arizona will each meet with the family once per week for the first two months. The minimum visits are reduced until in the last month the family meets with the support worker twice and the team leader once.
Michigan lawmakers have recognized over the years that their Family Reunification Program is a wise investment. "It's thought of as an effective and necessary service," Thompson, the program's director, said last summer. "And it's also cost-effective."
The program began in a few urban counties in 1999. Michigan didn't have nearly enough foster families to take in kids who'd been removed from their homes. Kids were placed in shelters with no available beds because there was nowhere else for them to go. "It was very, very, very difficult," said Thompson, who was a family worker at the time. Thompson died in January.
Reunifying families safely would reduce the stress on the foster-care system — and be better for the children involved. Lawmakers saw the early results and were convinced.
"The Legislature made a conscious decision to set aside $5 million to $6 million from the funding and said, 'You're going to do that and show that you can keep kids out of the system,'" Thompson said last summer. The agency started in September and by March they needed to double the staff to work one-on-one with families. And it worked. "Being there is so important," he said.
That commitment makes Michigan's reunification program stand out nationwide.
The team provides services known in social work jargon as "solution-focused brief therapy" and "skill-based intervention."
Image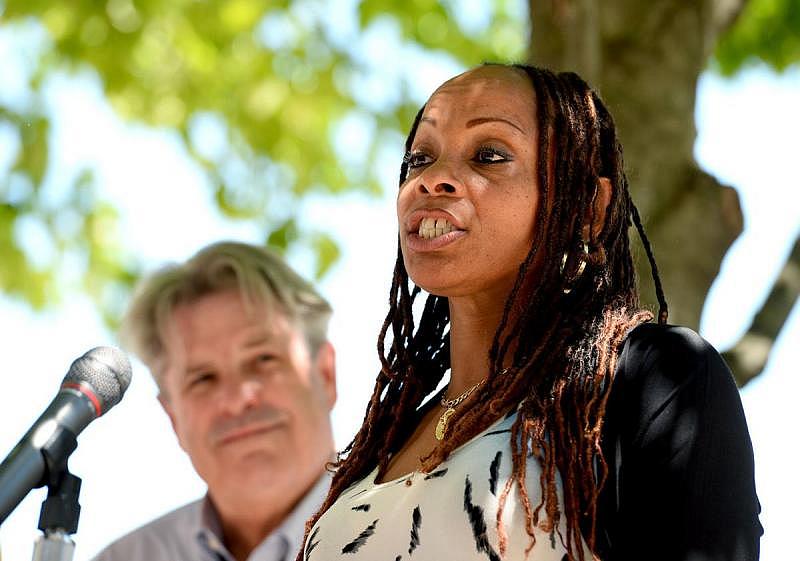 What it means, practically speaking, is that the workers, who are employed by private agencies contracted by the state, visit with the adults and kids at home to help learn how to work through disagreements, communicate better, function as a family, and identify and diffuse simmering problems.
Major life events can reignite anxiety and trigger a crisis, research shows, and coming back together as a family is near the top of the stress list. The stakes are sky high.
"Mom is ready for change, but the kids are ready for things to be the same," said Teresa Marvin, a supervisor with the Department of Family Reunification.
Kids often come back into the family expecting parents to be the same as before they were removed. For their part, the parents have worked to change. Everyone must get to know each other again. Boundaries are tested.
"It's a very, very difficult time," Thompson said. "It's a triumphant time, but a difficult time."
The "Miracle Question" helps Family Reunification Program staffers inventory a family's practical needs for food, shelter, transportation and education, but it also sets the stage for families to gain control of their lives.
The question helps the reunification worker acclimate to the family's world view.
"For families, this is the first time they've been asked" what works for them, what they do well — instead of being told what they're doing wrong, Marvin said.
The program is a model, according to a 2011 report from the Child Welfare Information Gateway in the U.S. Department of Health and Human Services. It's cost-effective and helps keep kids safely at home.
In 2016, Michigan spent, on average, $30,000 per child in foster care. The Family Reunification Program cost around $6,700 per family, Thompson said.
"The most effective treatment involves all family members and addresses not only parenting skills but also parent-child interaction and a range of parental life competencies, such as communication, problem solving, and anger control," the report says. Michigan hits all the marks.
"We're helping to be that safety net because life still happens," said Ladd, a supervisor at High Fields, a nonprofit agency that contracts with Michigan to provide reunification and other family-related services. "The family learned those skills; it's pretty essential."
While Michigan has increased funding for the program, sometimes there isn't enough to enroll every family, so some are referred to the other post-reunification program, Families Together Building Solutions. That program assigns one worker to each family for 90 days, which can be renewed with an OK from the state health department.
A group of family reunification workers and supervisors gathers around a conference table in the High Fields Office in Lansing for a regular case meeting. Participants go through cases together, offering suggestions, status reports and asking questions.
During a meeting last June, the staff discussed the case of Amanda and Maurice. The High Fields staff identified their clients only by first name in order to protect the family's privacy.
The couple's three children have been removed and Maurice has committed domestic violence in the past, and there are allegations of more severe domestic violence. Amanda had a good job, but lost it when the babysitter left the children at her workplace. She now works nights.
Image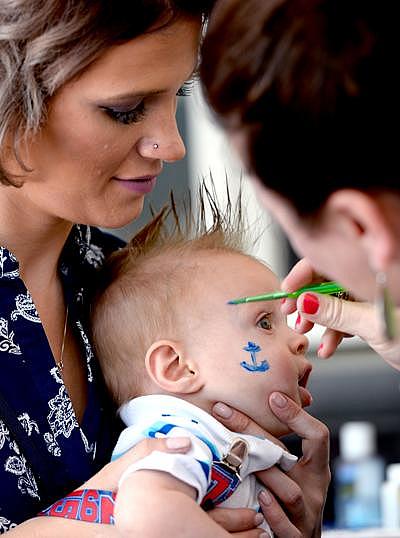 Maurice is in jail on murder-related charges. He and Amanda have been together since she was 15 — half her life.
High Fields staff go over the family's details and make two lists: Strengths and Needs.
Strengths: housing; transportation; employment; family members receiving individual and group counseling; Amanda and Maurice have taken parenting courses.
Needs: child care; household items like furniture; enroll children in school for fall; secure mental health care for an 8-year-old son who acts out and can be violent; build additional coping skills.
Amanda grew up in foster care and doesn't have family support. A supervisor asks if Amanda sees the connection between Maurice's violence and their two sons' behavior problems. "Yes, she's starting to," the reunification worker responds.
The team goes through a half-dozen more families. One mom is looking for help finding a summer camp for her son; another mom lost her job because she didn't have safe and consistent child care. A dad has made real progress in recovery from alcohol addiction and is "doing everything positive," while the mom has lost custody of two of her four older children. Another dad was late to court because his car broke down.
The last case of the meeting was Amber, a mom described as "30-ish" who has nine children. Six have been returned home, and her sister has legal guardianship of the three youngest.
"She only wants the kids who are in school back," the caseworker says.
At least part of that is practical, the worker says. Amber has arthritis and Dario, the father to some of the kids, isn't supposed to be near the home until he's sober. Amber is overwhelmed. The kids' school day gives her a break.
The Family Reunification Program works because the workers are so tuned in to their families' daily lives, and the low caseload allows that personal relationship to develop.
"When you step into their home, you step into their life and you must be present," said Derrick Byrd, a family team leader.
One of the families the High Fields group presented in the case review that morning was due for a home visit after lunch. In the meeting, staff listed the family's strengths and needs, focusing on what they needed to discuss with the mom, Sarah, and two of her children, now teens, who'd been recently returned home. Two other children were still in foster care and visited on the weekends. The transition was difficult.
Strengths: Sarah, the primary parent, was motivated to change. She and her husband had been to couples counseling but are separated. Sarah recently walked six miles, putting in job applications at every business along a main street.
Needs: co-parenting skills, setting clear expectations and discipline with the kids; redirect kids away from blaming an older sibling for their being put in foster care; anger management. The father was in jail, awaiting trial on abuse charges.
Byrd, the team leader, and Jessica Hoeft, the family worker, were greeted at the door by Sarah and the two teenagers. A family friend was renting them the two-story home at a discount in exchange for Sarah making some of the many needed repairs and painting the walls.
Jessica runs down a list of questions with Sarah, updates on their last meeting:
Do you have dish soap? No. And she needs cleaning supplies and bleach.
Have you been to the food bank? Yes.
Doing OK with food? Right now, no, but she will get a box from the food bank later in the week and food stamps will begin in 10 days.
An ice cream truck goes by outside. Sarah says she likes being able to give her kids money to get a treat once in a while. Jessica nods, and reminds her that ice cream trucks can be expensive. "It's not all the time," Sarah says.
Do you know your address? Sarah pauses. She doesn't remember it. There have been so many. She promises she'll learn.
What about the job hunt? She's in a job training program. "I love working." Potential stumbling block: Her license is suspended over $500 in unpaid parking tickets. She says she gave her husband the money to pay them but he didn't.
Jessica asks how the kids are doing, now that it's summer. Would the daughter living at home be interested in going to horse camp? Would Sarah be willing to let her do it? Sarah shouts up the stairs to ask — "Yes" is the answer. "We can help provide the transportation," Jessica sys.
Michigan provides Family Reunification Program workers with money — about $300 per family — to help cover expenses that help reduce a specific stability risk to the family. Food, clothing, cleaning supplies, haircuts, rental security deposits and transportation are in this category.
Image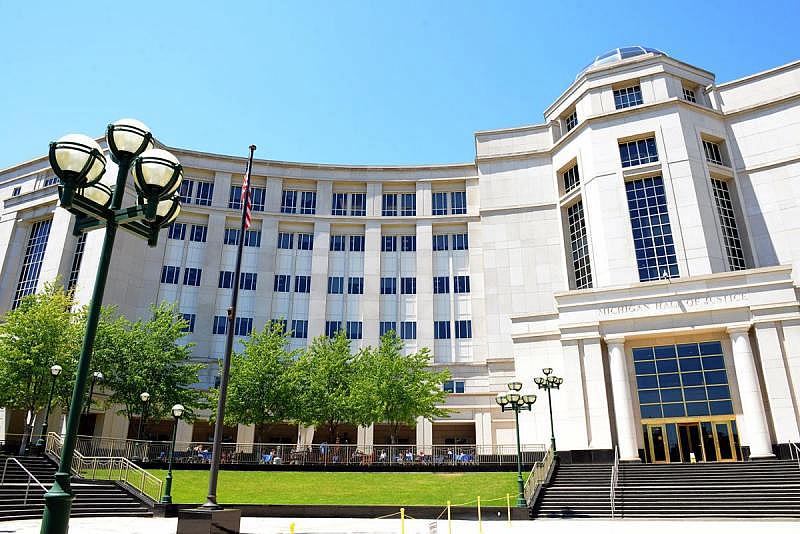 Sarah describes Jessica and Derrick as part of her family.
"They're not like other workers, who come in and out and are gone," she said. They help her deal with pressure from her family, overseas, to go back to her husband.
Jessica's focus is on the practical, day-to-day needs, while Derrick addresses the therapeutic counseling to help build and repair the family's renewed bonds.
He starts an activity called "positive postings" and draws stick figures of Sarah and her two teens on large pieces of paper. They're supposed to write positive qualities about themselves and each other.
Sarah asks her daughter how to spell "clean."
The daughter describes her older brother as "Good at being tall" and "Consistently showers."
The son says of his mom, "She's good at birthing children."
Sarah mishears him and gets upset. "I don't burn children!"
"BIRTHING," her daughter explains. They all laugh.
Derrick smiles.
It's a moment of family connection.
[This story was originally published by Arizona Daily Star.]
---
Other stories in Part 3 of this series include:
In California, a data-driven 'life boat' for those transitioning out of foster care
How states can help children return to repaired families
Out of the system, young adults find themselves 'flooded with freedom'
In their own words: Aracely Valencia
In their own words: Donald Jayne
In their own words: Alexei Ruiz
"I felt unwanted:" Tucson kids talk about hardships of foster care