Reporter column: We listened to your stories about life after Harvey. Now it's your turn to act.
Image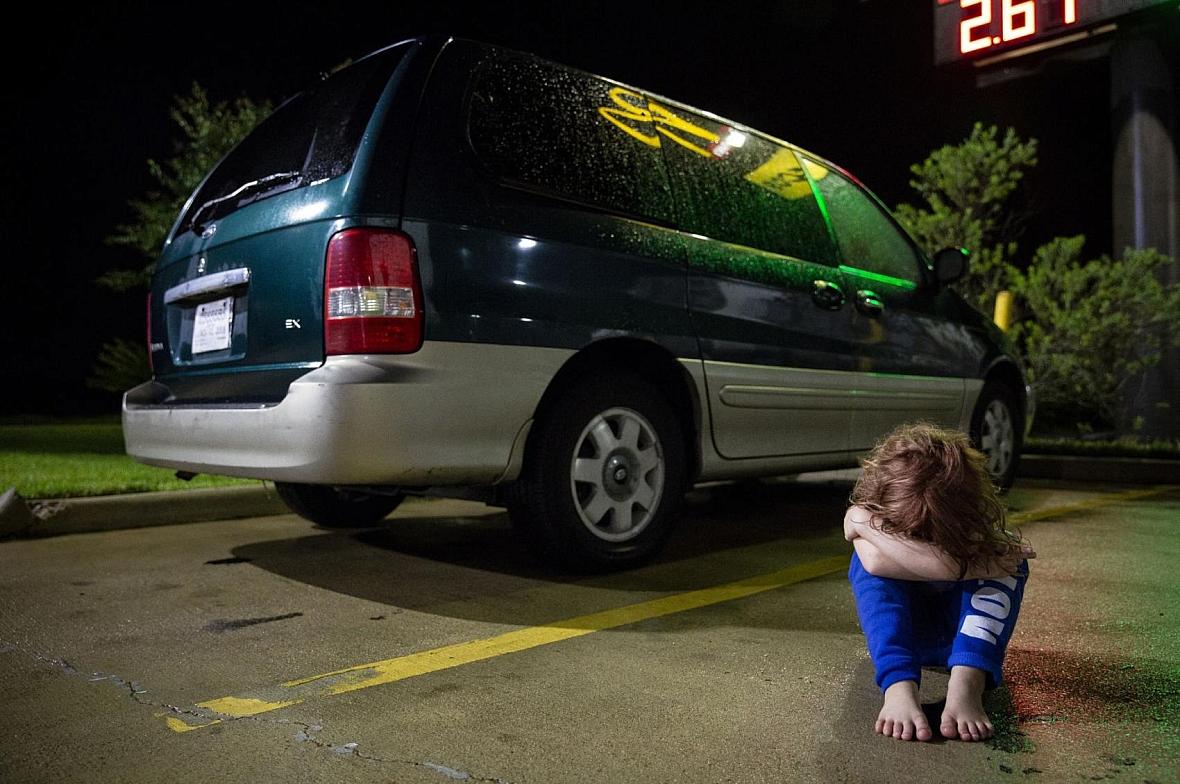 (Photo Credit: Angela Piazza/Victoria Advocate)
Published on
December 29, 2018
Perhaps the hardest part about working as a journalist is the feeling that your hands are tied.
How you can't do more to help a mother of three, who spent the morning vomiting after inhaling bleach fumes while trying to scrub mold from her Hurricane Harvey-damaged home.
Or when a mother calls you at 5:30 p.m. – panicking. She's currently homeless and doesn't know where she and her seven children will sleep that night.
Or when you watch as property maintenance crews empty out a tenant's apartment, cramming her belongings into black trash bags before locking the front door. Then you watch the tears stream down her cheeks as she's struck with the reality that she and her 2-year-old daughter don't have a home anymore.
As a journalist, there's not much you can do other than listen. Maybe you can provide the people you're writing about with phone numbers for social service agencies.
Mostly, though, you listen.
Listen, and watch families navigate some of the worst days in their recent lives as you return each night to the comforts of your own home, confronted by your privileges and appreciation for basic necessities like air conditioning, dry socks, a pantry full of food and a bed.
Image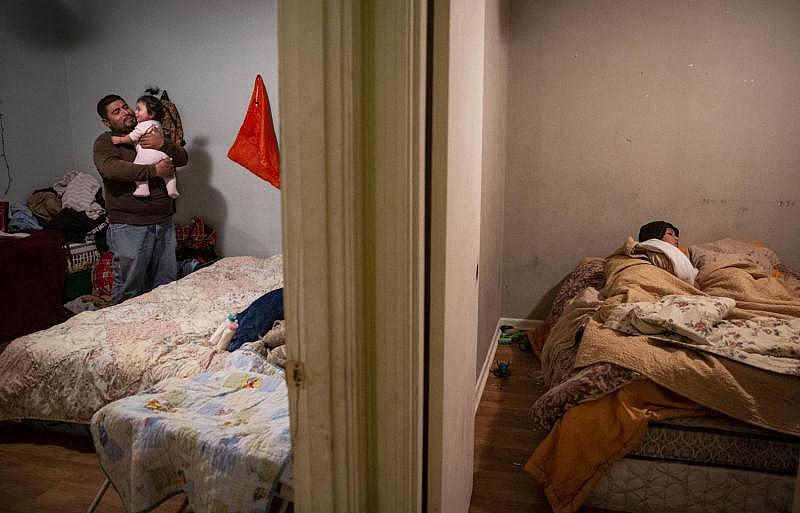 That's how Victoria Advocate chief photographer Angela Piazza and I spent the past seven months, producing a series called "Hidden in Plain Sight," which examined how Hurricane Harvey worsened economic and housing inequality.
Day after day, we listened to families' stories. And we hoped to God that we told them in a way that made others care.
By the end of our reporting, we spoke with almost 100 people affected by Harvey, in addition to academics, disaster case managers, nonprofit leaders, affordable housing developers, government officials and legal experts. We learned about the complexities of disaster recovery – and how it can take years for communities to recover, if they do at all.
Our reporting took us to a Greyhound bus station at 3 a.m. as a mother and her 2-year-old daughter fled Victoria, a city facing a severe affordable housing shortage where elected officials have largely ignored its existence. We watched as a baby girl repeatedly contracted respiratory infections, in part because her parents' house was infested with mold.
On one occasion, we crammed into a single motel room with a mother of seven children, ranging in age from 5 to 17, after she lost rental homes to evictions in Harvey's wake. In that crowded motel room, we watched as an 8-year-old boy broke down, punching a pillow, a wall and then his own mother.
Finally, he grasped his big toe with both hands and tried to break it. At that point, he hadn't slept in the same place for more than five days in almost two months.
Reporters are supposed to be quiet observers in these situations. But it seems impossible to stay emotionally detached when you watch the chaos of losing a home swallow up any sense of stability a family has. In general, that chaos is caused by a complicated mix of things, like rising rents, a lack of a support network, mental health problems, substance abuse, health conditions, education, race and class.
But one factor remained constant in all these families' stories: Housing costs were rising above what they could afford. This fall, that became personal for me, too. I was already spending more than 40 percent of my income on housing – considered "rent-burdened" by experts who recommend you spend no more than 30 percent. But then my landlord notified me that rent would rise, putting the price of my one-bedroom apartment above $1,000 a month.
Fortunately for me, though, I don't have children relying on the additional $100 to buy them food, clothing or medicine. Heck, I don't even have pets. I'm lucky to have my health – and thus, low medical bills, too. And at this point in my life, my savings, as meager as they are, allow for putting a deposit down on a cheaper apartment.
But many people don't have those privileges. And if you don't know families trying to climb out of poverty – or have even experienced it yourself – it's easy to convince yourself it doesn't exist.
That's why we spent so much time and resources producing "Hidden in Plain Sight": We wanted to shed light on the socioeconomic barriers blocking families from moving up the economic ladder, toward the American Dream.
We wanted our readers to know that you aren't worth less just because you have less. And it appears that some community leaders heard that message.
Feb. 7, nonprofit and educational leaders are hosting a symposium at the University of Houston- Victoria, where they will discuss homelessness, including its effects on children and schools. Perhaps most exciting, though, that same group is organizing a workshop in the weeks following the panel discussion where community leaders will explore policy solutions and community efforts that could address affordable housing shortages and homelessness.
As journalists, we want nothing more than for our community to use our reporting to inform public conversation and spur positive change.
We listened to you, Crossroads. We told your stories.
And now we want to see you make a difference.
[This story was originally published by Victoria Advocate.]