Researcher Takes Aim At Gun Violence
Image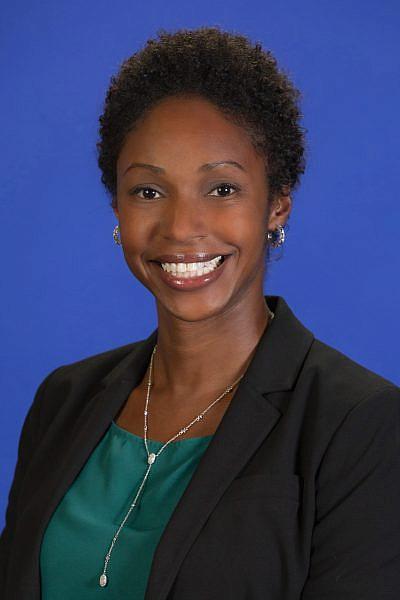 Published on
August 15, 2022
On social media, she describes herself as a public health/policy and practice researcher who is "committed to equitable, antiracist solutions to gun violence."
With the data to back it up, Dr. Shani Buggs is making a case for more attention to, and investment in, community gun violence prevention.
Dr. Buggs works within UC Davis Health and is a researcher in its violence prevention research program. She primarily studies prevention programs and policies, and firearm access and availability. She also studies comprehensive approaches to reducing violence in communities of color through policies and programs at the local, state and federal levels; and explores the intersections between drugs, the enforcement of drug laws and gun violence.
It's work she decided to pursue as a graduate student at Johns Hopkins University. While there in 2012, she watched daily news coverage detailing how mass shooter James Eagan Holmes took aim and killed 12 people and injured 70 more at an Aurora, Colorado, movie theater.
"It was a shock and it deserved that kind of attention, but people were getting shot on a regular basis in Baltimore," Dr. Buggs said. "They weren't making the local nightly news and I thought, 'How is that possible?'"
Dr. Buggs also shared concerns about the spike in violence against women. "I think it's really important to recognize that, particularly in the last couple of years, this incredible increase in Black girl and women homicide and is not getting the attention that it deserves, that [it] has coincided with the incredible rise in community violence," she said.
Dr. Buggs wants to see more studies related to Black women who fall victim to domestic and community violence. Research on the issue helps inform systems and can lead to better outcomes, Dr. Buggs stressed.
"We know that police have not consistently served and protected low-income Black and Brown communities in cases of domestic violence," she said. "There's written research to show that reporting of domestic violence incidents to police is lower in those communities than it is among White women, or it is in White communities."
Research on the overlap between domestic violence and community violence hasn't been a priority of funders, Dr. Buggs said. 
She remains optimistic, encouraged by recent federal investments in research and the recognition by some that there's a need for it.
"If you're really going to, through research, get to the heart of the problems associated with gun violence, you've got to get to the people who are most impacted," Dr. Buggs said.
Dr. Buggs has studied legal firearms restrictions for perpetrators of domestic violence and their associations with intimate partner homicide.
She recently advised the White House on violence prevention policies and programs. She was present in April as President Joe Biden announced new rules cracking down on ghost guns and other untraceable firearms.
"Professor Buggs is already recognized nationally as a leader in her field. She is doing vital research on community violence and its prevention and is organizing a nationwide group of researchers to carry the work forward," said Garen Wintemute, an emergency department physician and director of UC Davis' violence prevention research program.
Dr. Buggs has worked in Atlanta and Baltimore. She has served on boards including those of the CARESTAR Foundation, which looks to improve equity and health outcomes in California hospital care, the RYSE Center that focuses on social justice in Richmond, and the Ayana J. McAllister Legacy Foundation, named after a promising Maryland student athlete who was shot and killed by an unidentified assailant in 2017.