State doctors to be surveyed
Image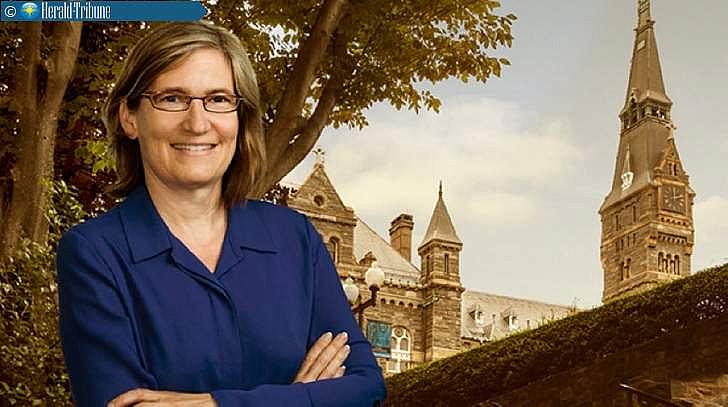 Published on
March 6, 2016
A local community foundation has teamed up with one of the nation's leading public health researchers to survey more than 5,000 pediatricians throughout the state on their interactions with the Florida Medicaid program.
The information expected to be gleaned from the survey is necessary to make the $24 billion program more effective, experts say. Currently, there is a dearth of data available to indicate how pediatricians navigate the massive state and federal health program that cares for more than 2 million Florida children.
The survey comes on the heels of a Herald­Tribune report that found the newly ­privatized Medicaid program largely ineffective in caring for children. One of the biggest obstacles in determining what exactly was wrong with the program was a lack of information from those who treat the children —­­ pediatricians.
The Herald‐Tribune is partnering with the Georgetown University Center for Children and Families, the Florida chapter of the American Academy of Pediatrics and the Community Foundation of Sarasota County, to survey more than 5,000 pediatricians and pediatric specialists to find out what's happened in their practices since the statewide Medicaid managed care transition was finalized in October 2014.
The 17‐question survey was emailed to thousands of pediatricians and specialists on Feb. 25, and the researchers plan to accept submissions until at least March 31. Pediatricians will be asked to share whether they're participating in Medicaid at all, what wait times their Medicaid patients face and whether the new Medicaid managed care companies put up barriers to care for patients.
The Georgetown researchers will also conduct an in‐depth study of all available date to provide a snapshot of the state of the Florida Medicaid program for children in 2016, and how the Florida program compares to other states.
We sat down with the lead researcher on the study, Joan Alker, executive director of the Georgetown University Center for Children and Families, to find out more about the research. The following has been edited for length.
HT: What prompted your interest in the project?
Alker: I have a longstanding interest in the Florida Medicaid program, in particular because over 10 years ago now, then‐Gov. Jeb Bush started move the state to a unique form of Medicaid managed care. The Medicaid program is the backbone of the public health system for the most vulnerable children, including racial and ethnic minorities, kids with disabilities and kids in foster care. Nearly half of all Florida children rely on Medicaid for their health care. Florida Medicaid managed care has not had the best reputation nationally. This project presents a great opportunity to look at all the available data to compare the quality and access standards provided by Florida's Medicaid program to the Medicaid programs in other states, as well as work with the Florida chapter for American Academy of Pediatrics to survey their membership.
HT: What do you hope to learn?
Alker: In the survey, we are asking pediatricians key questions about whether or not they're accepting Medicaid patients, how many Medicaid patients they're seeing and general wait times for kids with both Medicaid and private insurance coverage. We're also asking whether pediatricians encounter barriers to care in accessing prescriptions or specialist care for their patients, and if the Medicaid health plans ever stand in the way of care. Overall, we want to get the pediatrician's take on how Medicaid managed care is working for kids. For instance, there was a big promise made by Florida policymakers when they rolled out managed care that we would see a lot of improvement to access to specialists for Medicaid members. We hope to have the results ready by June, and plan to release a report and hold in‐person and online information sessions on the findings.
HT: Why are outside groups interested in funding research on a state‐run program?
Alker: I think it's really important to fund research independently. In the early phases of the rollout of Florida's Medicaid managed care program, the state contracted with the University of Florida to do an evaluation. When the state is paying your bills, I don't feel 100% confident that the researchers are going to look at all the questions out there, and since Medicaid is so politically sensitive, that they're really going to be able to report their findings in an unfiltered way. Because the politics around Medicaid are so hot, it's really important to have independently‐funded research.
HT: What do you hope to do with the results of the study?
Alker: We hope to share the results in a way it reaches people all over the state. This partnership between Georgetown, the pediatricians, the Community Foundation of Sarasota County and the Herald‐Tribune will allow us to do this. It's a critical time for Medicaid — we're on the brink of the federal government issuing new rules governing Medicaid managed care in all states, and going forward, states will need to make choices about how to make their current systems match the federal rules...We know from a lot of research that having access to health care is vital to getting a good education and producing a healthy future workforce. I think it's important for the public to come together and understand what's going on with Florida's Medicaid managed care system and make sure that policymakers are getting value for taxpayers and ensuring good health outcomes for kids.
[This story was originally published by Herald-Tribune.]
Photo by Foster Wiley/Herald-Tribune.