Survey: Florida physicians are frustrated with Medicaid
Image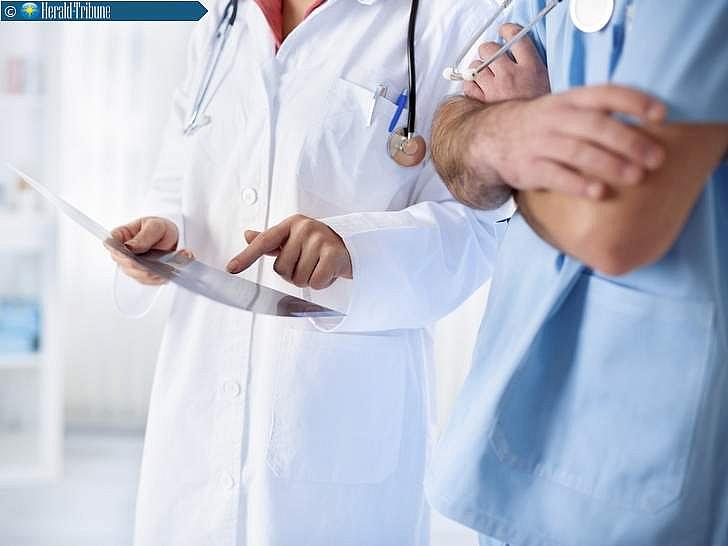 Published on
June 21, 2016
Children are consistently switched from one Medicaid insurance company to another without their parents' consent, and pediatricians continue to have trouble getting their patients the medication and treatment they desperately need, a new survey of Florida pediatricians covering their experiences with the state's Medicaid program shows.
Nearly 70 percent of pediatricians surveyed said that they had seen an increase in the number of patients who have been reassigned to a different insurance company or pediatrician without the parent's knowledge.
More than 80 percent said that that they had experienced either some or many cases in which insurance plan limits, or authorizations for needed treatments, such as prescription drugs, had prevented them from providing children with needed care.
"One Medicaid patient, age 5, had to have a prior authorization filled out for a liquid seizure medication, it was denied," one pediatrician wrote in a survey response. "Children cannot developmentally swallow a tablet at age 5."
These were two of the top issues identified in the survey, which also found that pediatricians struggle to connect their Medicaid patients with specialists willing to accept Medicaid insurance, and that they were frustrated with the program's increasing administrative burdens and low reimbursement rates under the state's privatized program that manages the care of more than 2 million Florida children in low-income families.
The findings stem from a statewide survey of members of the Florida chapter of the American Academy of Pediatrics, commissioned by a partnership between the Georgetown University Center for Children and Families, the Community Foundation of Sarasota County and the Herald-Tribune.
The pediatricians give voice to Florida's low rates of health care access for Medicaid-enrolled children.
Florida ranks in the lowest quarter of states for the percentage of children who get a primary care visit from age 3 to 19 or dental preventive care or treatment of any kind, according to state data submitted to the federal government.
Even in asthma management, where Florida performs well compared with other states, half of all Medicaid-enrolled children with moderate or severe asthma are not receiving any asthma controller or inhaler medication.
A rare, close-up look
Because the survey response rate was very low — just under 6 percent of all surveyed responded — the results cannot be generalized to apply to all pediatricians. But because 61 percent of the respondents care for a majority of patients who were enrolled in Medicaid, the findings offer a rare, close-up look into practices providing the lion's share of Medicaid pediatric care.
Pediatricians are on the front lines of providing care to children while interacting with Medicaid insurance companies, and their perspective offers key insight into where the state-run program is succeeding and failing.
Before the survey, the only other large-scale response from the pediatric community was through a 10-year-long lawsuit, in which pediatricians and parents argued the system was failing to provide adequate care to children.
A federal judge agreed with their arguments, and in $12 million a settlement reached in April, the state agreed to work with the pediatricians and parents to improve access to care for children.
The Florida Agency for Health Care Administration "is making improvements that will have a positive impact on the overall health of children enrolled in the Florida Medicaid program and is committed to improved quality outcomes and higher standards of care," the agency wrote in a press release following the settlement agreement.
One of the state's first actions to improve care is working to raise reimbursement rates to physicians who care for Medicaid-enrolled children. Pediatricians point to low reimbursement rates as a key reason few doctors accept any Medicaid patients.
"With extremely poor reimbursement rates the number of services available for Medicaid patients is dismally small," a respondent wrote in the comments section at the end of the survey. "It is extremely difficult to find dental care, virtually impossible to get mental health services other than for the most extreme cases."
Doctors treating Florida's Medicaid-insured children receive less than half the amount they receive for treating seniors covered by Medicare, for the same visit type. For instance, for an office visit for a critically ill patient, Medicaid reimburses a pediatric provider $69, while Medicare reimburses a doctor treating an ill senior $146 for the same type of visit.
One reason for the large reimbursement gap is who sets the payment rates. The federal government sets the rates for Medicare, the nearly universal health care program for seniors. Under Medicaid, a joint federal-state partnership, states set reimbursement rates.
Florida's Medicaid rates in 2014 were the sixth-lowest in the nation, behind every other southern state, according to a report from the Urban Institute.
Medicaid managed care "is failing children by providing low reimbursements but increasing non-medical requirements," another survey respondent wrote. "This means fewer primary care providers are willing to accept the insurance while those of us who do must try to provide care for more and more patients leading to increasing wait times and complaints that we are not providing care in a timely manner."
In 2015, only 62 percent of all Florida physicians were accepting new Medicaid patients, according to the Florida Department of Health's annual physician workforce report.
'Two Million kids, $24 Billion Battle'
The pediatricians' comments and the quality data analyzed by the U.S. Department of Health and Human Services echo the problems highlighted in an ongoing Herald-Tribune series, '2 Million Kids. $24 Billion Battle."
The series showed the real-life consequences of the Medicaid program's shortcomings: a 13-year-old with an eating disorder nearly starved to death while his mother fought his Medicaid insurance company to get him the treatment he desperately needed. A young mom is caught in a cycle of shame and confusion as their children are switched to different insurance companies and doctors without her consent, and procedures are either covered or denied seemingly at random. The physicians who take care of the children are forced to either limit the number of children they see or face bankruptcy as paltry Medicaid reimbursement rates fail to cover the cost of care.
While the pediatricians and state are committed to working together in the coming years to improve the Medicaid program, the state and the pediatricians have a lot of ground to make up between them when it comes to improving the access and health outcomes of Medicaid-enrolled children, the Georgetown study found.
"Medicaid managed care has only shifted responsibility for regulating a difficult system from the government to private payers," a pediatrician wrote in the survey response. "This has led to increased fragmentation of the Medicaid population and it has made care coordination more difficult than was previously the case.
"The red tape and oversight that physicians are subject to in dealing with the Medicaid managed care patients is daunting."
[This story was originally published by Herald-Tribune.]