UCLA SAFE program to help low income residents avoid second hand smoke
Image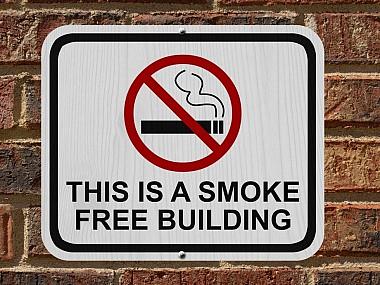 Published on
July 21, 2016
As the Department of Housing and Urban Development ramps up its efforts to clear public housing of tobacco smoke across the country, a Los Angeles organization is rallying up landlords and tenants alike to take advantage of the health benefits of the proposed ban on smoking by helping them to implement smoke free programs. While some are nervous about what the ban may mean to L.A's lowest income residents, UCLA Smoke Free Air for Everyone and its partners are still pushing for smoke free living environments. In April, UCLA SAFE launched a three year program , and according to its members have gotten positive feed back from smokers and non smokers alike.
Peggy Toy, Project Director said that the majority of surveyed tenants and landlords support smokefree apartment policies. About 82 percent of tenants said they would prefer to live in a smokefree apartment. Ironically, those who smoke were even more likely to support a smokefree policy, about 85 percent, she said.
"With secondhand smoke being a leading cause of preventable death in the U.S., the UCLA-S.A.F.E. project aims to reduce chronic diseases among the most vulnerable populations in Los Angeles," said a program spokesperson.
Funded by the Centers for Disease Control and Prevention, the program is mainly aimed at African American and Latino residents of public and low income housing. The project coincides, say organizers, with HUD's proposed ban on smoking inside individual units.
"The goal is to reduce harmful exposure to secondhand smoke. Smokefree apartments also contribute to the overall quality of local neighborhoods…"
UCLA SAFE officials said they will use the CDC funding to provide outreach to landlords, informing them of the health and financial benefits of smoke free apartments as well as providing them with tools to simplify the process of enacting no smoking policies. Meanwhile, questions have been raised about the potential unfairness of smoke free public housing policies toward low income residents who smoke, and who have limited housing options.
"HUD's decision plays into a long history of using social programs as means to impose behavioral restrictions on poor people that don't apply to the rich," writes Dylan Matthews Vox on his blog Policy and Politics.
"This restriction only exists for low-income people and families living in public facilities; suffice it to say, the IRS isn't going to start banning recipients of the mortgage interest deduction — which is much costlier than public housing and goes overwhelmingly to rich people — from smoking in their homes…"
Meanwhile, supporters of the program who have been attempting to allay those fears cited surveys pointing to a widely positive response from residents who wish to live in smoke free apartments.
FAME Corporation, an organization housing low income residents in Los Angeles, implemented its no smoking policy earlier this year. Inside the complex, no smoking signs abound along with information for those who smoke on smoking cessation resources. FAME is one of UCLA SAFE's partners.
"Helping residents in low-income, high-need communities to combat exposure to unwanted, drifting secondhand smoke is a natural fit with our mission to empower communities to be healthy places," explained FAME President and CEO Denise Brown.
UCLA SAFE said they are targeting African American and Latino residents since the two groups are more likely to suffer chronic diseases like asthma and heart disease, which are aggravated by second hand smoke.
"Limited housing options for these tenants make the elimination of secondhand smoke even more critical," they said.
According to HUD, smoking causes over 100,000 apartment fires each year, resulting in deaths and close to half a billion dollars in property damage. Smoking kills nearly 500,000 Americans each year, according to the CDC.
"There is no safe level of second hand smoke," said U.S. Surgeon General Vivek Murthy.
According to information from the Centers for Disease Control, secondhand smoke increases the risk for heart disease (for nonsmokers, breathing secondhand smoke has immediate harmful effects on the heart and blood vessels and It is estimated that secondhand smoke caused nearly 34,000 heart disease deaths each year during 2005–2009 among adult nonsmokers in the United States),  Lung cancer1 and stroke.
In children, it can cause ear infections, more frequent and severe asthma attacks, respiratory symptoms (for example, coughing, sneezing, and shortness of breath), respiratory infections (bronchitis and pneumonia) and a greater risk for sudden infant death syndrome (SIDS)
"So, when 58 million Americans, including 15 million children are exposed to second hand smoke, we have a responsibility to act," Murthy said.
HUD officials are seeking an extension of the ban to include the inside of individual units
Meanwhile, the Housing Authority of the City of Los Angeles adopted its smoke free policy earlier this year, prohibiting smoking in its apartment buildings and common areas. Reportedly, residents have signed addendums to their leases in agreement. The agency will officially enforce the ban in January 2018.
"Knowing the high rates of asthma and other chronic diseases that plague public housing communities, this policy will help to bring awareness of the dangers of smoking while assisting people to quit," said Jennifer Thomas Arthurs, HACLA's Community Development Manager
"Referrals will be provided for residents to various local health providers to obtain smoking cessation resources," she continued. "We're in discussion with St. John's Mobile Clinic to provide a mobile health van at all 14 public housing developments throughout the City of Los Angeles, so that residents have access to comprehensive preventive care as well as direct referrals to smoking cessation resources in their communities."
Project partners joining UCLA in these efforts include the Apartment Association of Greater Los Angeles, CDTech, FAME Corporations, ChangeLab Solutions, the American Lung Association, Los Angeles County Department of Public Health, Los Angeles Unified School District Student Health and Human Services, USC Tobacco Center for Regulatory Sciences in Vulnerable Populations and the UCLA School of Medicine.
Other supporting organizations include the American Heart Association, the California Department of Public Health, Los Angeles City Attorney Michael N. Feuer, the California Endowment, the UCLA Kaiser Permanente Center for Health Equity and UCLA Cancer Prevention and Control.
[This story was originally published by Los Angeles Sentinel.]