Youth suicide rates during the pandemic foreshadow what experts say will be a 'tsunami of need'
Image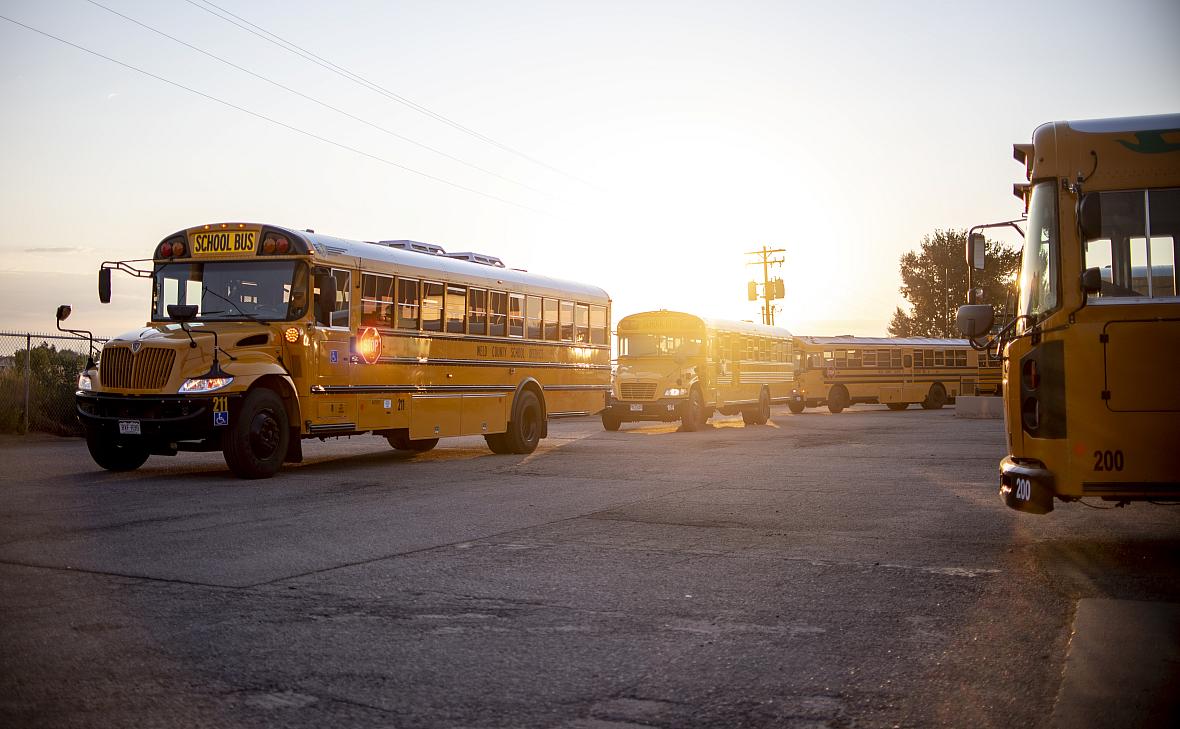 Alex McIntyre, Greeley Tribune file
Published on
September 26, 2020
Jessica Seaman reported this story with support from the Fund for Journalism on Child Well-Being, a program of the USC Annenberg Center for Health Journalism.
You can find out more about how The Denver Post follows guidelines for reporting on suicide here.
See more of the Crisis Point project here.
**
The number of suicides among young Coloradans remains unchanged during the coronavirus pandemic compared to previous years, but school and health officials expect to soon see a "tsunami of need" for mental health care.
There were at least 31 suicides among 10- to 17-year-olds between March and August, which is the same number of deaths recorded on average for the same period during the three prior years, according to provisional death-certificate data from the Colorado health department.
So far, getting a full understanding of the mental and emotional toll of COVID-19 has been difficult, including gauging the effect it's having on children and teens. But mental health professionals said they are starting to see more demand for counseling and in-patient hospital stays.
"There's a delayed effect for youth around their mental health," said Dr. Jason Williams, director of operations for the Pediatric Mental Health Institute at Children's Hospital Colorado.
And the fact that suicides among children and teens remain elevated is notable because overall such deaths declined 6.3% in the state during the first six months of the pandemic.
An estimated 612 Coloradans died by suicide during that period, which is down from the 3-year average of 653 deaths during the same period, according to data from the state health department.
Children and teens aren't just struggling with the pandemic. There's also the effect of the economic crisis, the recent police brutality protests and the long shadow of systemic racism. And there's growing challenges to access affordable housing and food.
More than a decade ago, during the Great Recession, places like Mesa County also saw students struggle with a rise in domestic violence and families in jail, said Jon Burke, mental health and crisis coordinator for Mesa County Valley School District 51.
"We have a pandemic on top of an economic downturn," he said, adding that he is expecting schools to see a "tsunami of need" come their way.
//
"We're prepping the best that we possibly can for what we expect," Burke added. "It's nerve-wracking. We're really worried ultimately about what we will be able to provide." 
Pandemic weighs on worsening mental health
The number of suicides among children and teens is relatively small, but such fatalities have been growing for years in Colorado, becoming the leading cause of death for younger people in 2014. Mental health experts say that if the number of deaths is reduced it could also potentially lower suicides among adults in the future.
Depression and anxiety also are on the rise among young people. Both are risk factors for suicide, but having a mental illness does not mean a person will harm themselves, Williams said.
Other risk factors include substance use, lack of a trusted adult and significant changes in a person's life, such as the death of a loved one. The pressure to perform well in school, social media and cyberbullying also are risk factors for adolescents, according to a report released by the Colorado Attorney General's Office in 2019.
Now, with the pandemic, children and teens also are likely to experience anxiety about not knowing what is going to happen if they get sick with COVID-19. And there has been a loss of social connection as students were out of school for months, with some still in remote learning this fall.
"Relationships are important and the fact that they aren't able to have those and maintain those in a way we are used to is creating a profound sense of grief and loss," said Michelle Simmons, a licensed professional counselor in the Denver area.
There are constant reminders of the severity of the pandemic, such as the masks that are required to be worn in many places including schools, which can heighten such anxiety or even create a sense of not caring or hopelessness because it is out of their control, Williams said.
"It's hard for kids to escape from that," he said.
A concern with the pandemic is that, for many months, children and teens have not been going to school or visiting other places, such as their pediatrician's office. So it's possible some mental illnesses aren't getting caught until they are in a later stage, Williams said.
Tips into Safe2Tell also decreased at the start of the pandemic, before increasing again in the summer. And Colorado Crisis Services saw a 9% decline in calls between March and July, with more than 5,800 calls coming from those between 13 and 25 years old.
Suicide is still the leading reason adolescents reach out to the statewide Safe2Tell system, but there also has been an increase in reports for welfare checks.
Welfare checks are requested over concerns about another person, and can be related to suicide or for general safety. One concern is that the increase in welfare checks might reflect potential child abuse or domestic violence that is happening at homes but isn't being reported because until recently students haven't been in school with those who are mandatory reporters, Attorney General Phil Weiser said.
At Children's Hospital Colorado, doctors have noticed that more of the children and teens they are treating following suicide attempts are coming in with "more lethal attempts" that cause severe injury and require a medical stay, Williams said.
The hospital's general psychiatric unit has 18 beds, and on average about 13 of them are filled during May, June and July. But this year, the unit has been near capacity, with 17 patients, Williams said.
"We have not seen that in the past five years," he said. "We do see that as a direct correlation to the pandemic."
Aftershocks from racial justice protests
Image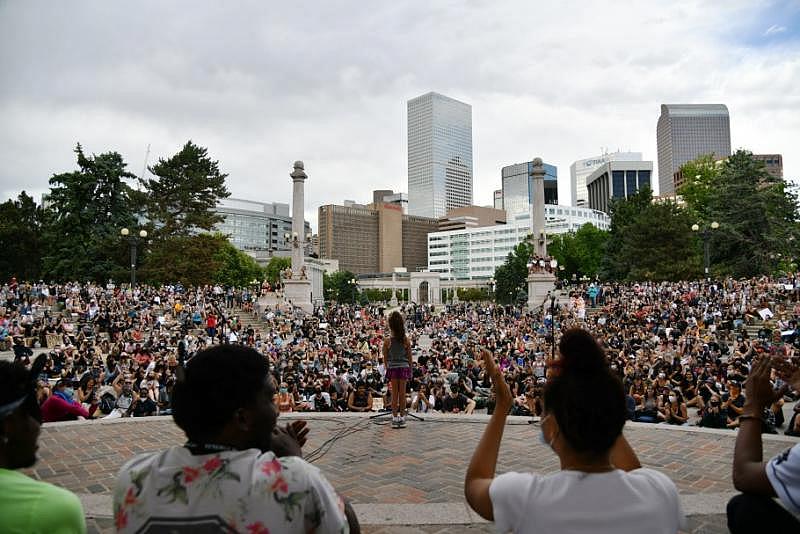 Children and teens also are dealing with the trauma from racial injustice, which has been pushed to the forefront by the police brutality protests that have occurred since the death of George Floyd, the Black Minnesotan killed when a white police officer knelt on his neck for nearly nine minutes.
Racial trauma stems from experiences with discrimination or hate crimes or cumulative occurrences of everyday discrimination and microaggressions, according to the American Psychological Association.
On top of the racism, death and protests, the pandemic also has spotlighted racial inequalities as people of color have experienced higher rates of infections and death.
"Kids were going through racial stress in their lives anyways," said Apryl Alexander, associate professor at the Graduate School of Professional Psychology at the University of Denver. "COVID highlighted the disparities that exist in our system and exacerbated them."
Simmons has a two-week waitlist for therapy appointments — something that has never happened before.
And among her patients are teenagers, ranging in age from 14 to 19, who have attended the protests and are struggling with the trauma from the events, including the deployment of tear gas and non-lethal projectiles by police.
Some of the patients are showing signs of acute stress disorder, which can begin soon after a traumatic event. If the symptoms — which include anxiety, fear, triggers and flashbacks — persist for a longer period, a person can be diagnosed with post-traumatic stress disorder, Simmons said.
Those experiencing acute stress disorder include both Black and white teenagers, she said.
"We are raised to believe that police are safe," Simmons said. "Kids are really sort of reckoning with what it is that they have been taught before and trying to match that with what their real experience has been."
(Simmons works with Centura Health's mobile crisis unit and helped The Post facilitate a community discussion on youth suicide in 2019. Centura is a sponsor of The Post's ongoing Crisis Point project.)
Join us for a conversation on youth mental health in the time of COVID
We are hosting a virtual conversation about teens' mental health with experts in the field. We'll be talking about the rising rate of youth suicides in Colorado and how teens can better care for their mental health during the coronavirus pandemic.
Join us on Oct. 5 at 6 p.m. RSVP here. Have a question for the event or about our Crisis Point investigation? Submit it here and we may answer it during our event.
[This story was originally published by The Denver Post.]