Fellowship Story Showcase
COVID struck the nation's meatpacking plants more than a year ago. But worker safety is still a contentious issue
Wednesday, December 15, 2021
To read this story in Spanish, click here.
In late October, Debbie Berkowitz, a worker safety and health expert and former senior policy advisor for the Occupational Safety and Health Administration, sat in front of a Congressional House Subcommittee on the coronavirus and delivered some shocking statistics.
"More workers have died from COVID-19 in the last 18 months in the meat and poultry industry, than died from all work-related causes in the industry in the past 15 years," she said. "And I bet it's more than that now that we have better numbers."
Berkowitz testified at a congressional hearing following the release of a report that found more than 59,000 workers at the nation's top meat processing companies' plants were infected with the coronavirus in the first year of the pandemic and at least 269 workers died.
These figures were three times higher than previous estimates.
The report is one of the few documents that has offered some insight into the tragic outbreaks that swept through the nation's meatpacking plants last year.
The virus swept through processing facilities across Iowa, the nation's top pork producing state, and much of the Midwest and the nation, sending ripples through the $200 billion meatpacking industry.
But a year and a half into the pandemic, many are still searching for answers on the outbreaks while pushing for change.
The nation's major meatpacking companies have been at the center of concerns over worker safety.
They've long maintained they've done a lot during this pandemic to protect their workers.
"We've invested hundreds of millions of dollars to transform our facilities with protective measures, everything from temperature scanners, workstation dividers, social distance monitors, masking, and our always on testing program," said Claudia Coplein, the chief medical officer for Tyson Foods.
Gary Walters, the senior safety director at Smithfield Foods, said they've made a long list of changes made under his watch. That includes everything from mandatory masks and social distancing to in-house testing and vaccine clinics.
"We redesigned our plants, in some cases even built additional facilities," Walters said.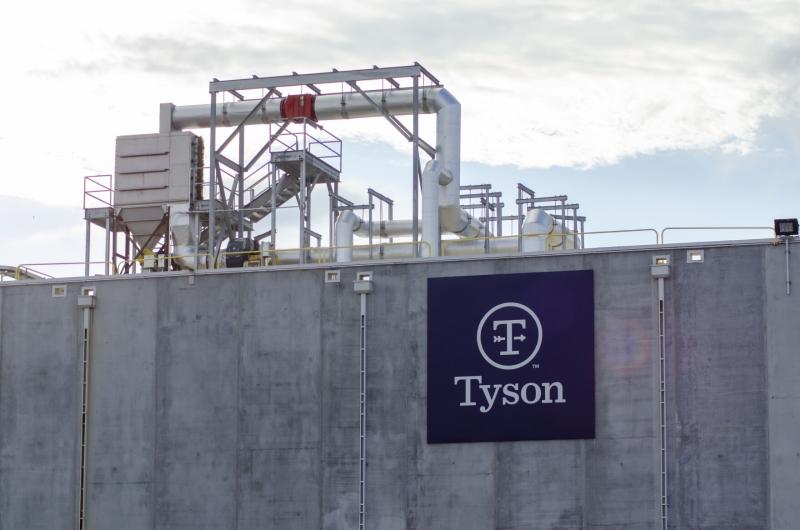 Prioritizing profits over worker safety
But the congressional report released in late October painted the companies' responses in a very different light.
The investigation concluded the top five meat processing companies, which includes JBS, Tyson Foods, Smithfield Foods, Cargill and National Beef, could have done a lot more to prevent worker infections and deaths.
It found companies pushed back against state and federal recommendations for coronavirus precautions early in the pandemic and "prioritized profits and production over worker safety, continuing to employ practices that led to crowded facilities in which the virus spread easily." That's while it said federal regulators like OSHA failed to enact regulatory standards.
Following the release of the report, Smithfield Foods reached a settlement with the U.S. Department of Labor, agreeing to make systemic changes to its health procedures and policies relating to infectious diseases. The other companies have yet to reach such settlements.
At the hearing, Berkowitz said companies failed to enact basic health precautions like social distancing as recommended by health officials.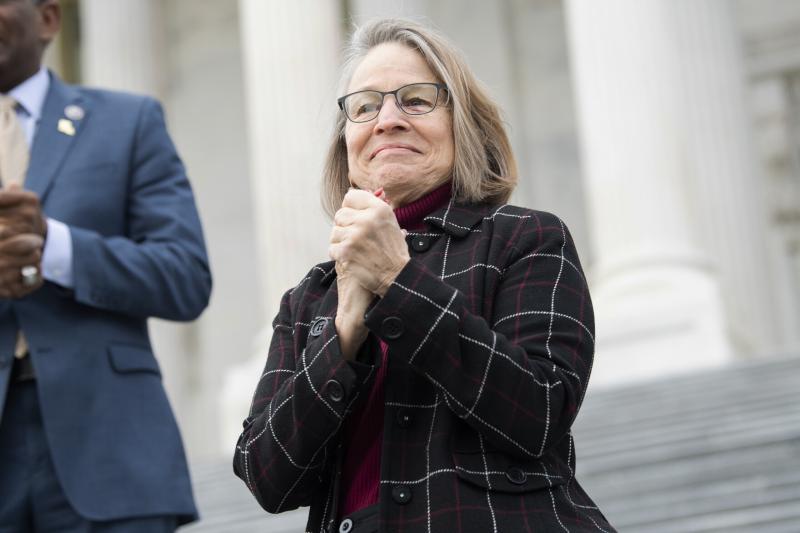 "What is stunning is that despite CDC recommendations to the public and businesses about using social distancing to slow the spread of COVID, the meat industry decided to thumb their noses at this first recommendation, and just keep those crowded conditions in place," she said.
Rep. Mariannette Miller-Meeks, a Republican who represents eastern Iowa, pushed back against Berkowitz and the report's findings.
She argued plants, like the JBS pork facility in her district of Ottumwa, took aggressive protective measures early on and pointed to the impact that closing the plants had on the food supply chain.
"Do any of you know how many farmers had to euthanize their herds? Do any of you how many farmers committed suicide? Because that happened in my district when farmers had no place to take their hogs or their beef or their chickens," Miller-Meeks said.
Other top Republicans like former President Donald Trump and Gov. Kim Reynolds also emphasized concerns about the food supply chain.
As the outbreaks swept the nation in the first half of 2020, Trump invoked the Defense Production Act to order the plants to stay open as critical infrastructure to the nation's food supply chain.
Reynolds strongly supported this.
During a press conference in May 2020 -- where state health officials confirmed an outbreak at a Storm Lake pork processing plant affecting nearly a quarter of its workforce -- Reynolds expressed concern that the state's pork and beef industry could lose more than $2.7 billion due to short-term plant closures.
"This is devastating for Iowa farmers and producers and it will be felt at all levels. Consumers are already seeing it at the grocery stores with higher prices of meats and limits of how much they can buy, which disproportionately affects lower income Iowans," she said.
At the same time, Tyson Foods took out full page ads in the nation's largest newspapers claiming closing the plants was "breaking" the food supply chain and aired national ads that thanked frontline workers for their services, saying their safety was their priority.
But these financial concerns don't appear to have played out. Top meatpacking companies, including Tyson, have generated record profits during the pandemic due to increased prices and increased consumer demand, according to federal government reports.
Recently, Reynolds has defended the need t
"I was also one of the governors that led with testing surveillance, and so I was able to go into these processing plants and do testing and identify who was testing positive and not," Reynolds said on a Republican National Committee podcast in September.
"So that the workers that were going in there not only had the appropriate PPE -- protection equipment -- but also knew that the people that they were working with had tested negative."

'OSHA needs to prepare for the next pandemic'
Melissa Perry, the chair of the Department of Environmental and Occupational Health at George Washington University, has many concerns over worker safety at the plants early on in the pandemic.
Perry said public health officials weren't always getting the information they needed from companies about the outbreaks to make decisions.
"In epidemiology and public health surveillance, it's data that you need, first and foremost as your bedrock foundation to address any kind of outbreak or any kind of health problem, and so that those systems weren't in place," she said.
It's still unclear from state data how many of Iowa's plant workers were affected.
Iowa state health department data on meatpacking plants outbreaks provided to IPR still lists infection rates that frequently contradict reports from local officials, OSHA inspection reports and even numbers reported in Tyson press releases at the time.
Perry said plants could have taken other measures to prevent the outbreaks, like slowing line speeds so workers could space further apart, which would also have allowed them to keep operating.
Additionally, she said the outbreaks also emphasized the need for OSHA to enact an airborne pathogen standard, which would require establishments, like meatpacking plants, to issue protective measures preventing worker exposure to airborne pathogens, like the coronavirus.
"So much is known about how to prevent the spread of airborne pathogens," Perry said. "It's just a matter of the will and the organization and the consensus to implement them in plants."
OSHA currently has a standard only for bloodborne pathogens that was created in the early 1990s during the height of the AIDS epidemic.
Other workers' rights advocates agree with Perry that there was a severe lack of government oversight at the plants that still needs to be addressed by lawmakers.
Mark Lauritsen, the International Vice President at the United Food and Commercial Workers Union, which represents 260,000 of the nation's meatpacking and food processing workers, also pointed to OSHA for failing to oversee safety at the plants.
He called their oversight during the outbreaks "non-existent," and blames leaders like Trump and Reynolds for disempowering the federal and state regulatory agencies during the pandemic.