The crisis of chronic absenteeism in rural California
Image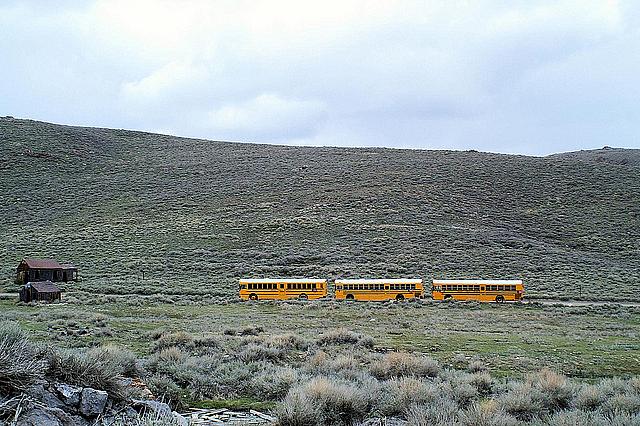 Published on
October 22, 2018
For many of its working-class Latino residents, the East Los Angeles neighborhood of Boyle Heights has never been an easy place to live. But the realities there today are a far cry from what they were a generation ago.
In 1992 there were 97 homicides in the 6.5-square-mile neighborhood. In 2017 there were 12.  The precipitous drop in the violent crime rate has left people freer to walk the streets at night and contributed to a dramatic increase in property values.
Travel 500 miles north to Oroville in Butte County, and you'll see a very different story playing out. Situated on the banks of the Feather River about 50 miles north of Sacramento, the town of 15,000 appears at first glance to be an idyllic slice of rural California.
But dig deeper and you'll find that over the past quarter century, Oroville, by many socio-economic measures, has trended in the opposite direction as Boyle Heights.
A quarter of its residents live in poverty and its violent crime rate is second only to Oakland among California cities. Students in Oroville schools are suspended from school at far higher rates than the state average, and 25 percent of schools in Butte County have "high" or "extreme" chronic absenteeism, according to state data.
These realities are not unique to Oroville. In fact, as documented last year by Paul Overberg and Janet Adamy in the Wall Street Journal, rural America has become the new "inner city." 
This is especially true in California. The state's 20 poorest cities are all in rural regions like the Central Valley, Coachella Valley and High Sierras. They suffer from ills commonly associated with urban cores — high crime, unemployment, poor health and addiction — but have far fewer resources.
Nowhere is this more apparent than in educational systems. You name the measure of student health and wellbeing — suspension rates, chronic absenteeism, dropout rates, care for students with disabilities — and students in rural areas are doing far worse than their counterparts in urban and suburban areas.
Yet resources, whether they be in the form of tax dollars or foundation investments, haven't followed the facts. Conditions in urban core areas like Compton, South LA and Oakland dominate not only the headlines, but also the attention of advocates and lawmakers.
Carl Cohn, a former urban superintendent who now heads a state agency dedicated to directing resources to needy districts, described in an EdSource commentary a visit he made to rural Modoc County.
"They shared heartbreaking stories about heroic youngsters who show up for school every day even if their parents are strung out on meth at home and offering them nothing but neglect," Cohn wrote. "And, they mentioned equally heroic teachers and other school staff members who will constantly go the extra mile for students who need the basics of food, shelter and clothing."
Chronic absenteeism is defined as missing 10 percent or more of school days for any reason. While it's only been tracked in California in recent years, the data clearly show that it has reached crisis levels in places
Consider that in the relatively sparsely populated counties of Lake, Del Norte, Siskiyou, Mendocino and Modoc the percentages of schools with "high" or "extreme" chronic absenteeism — defined as missing more than 20 percent or more than 30 percent of school days — are far above the state average 
We know there are many reasons for this and plan to pinpoint them through data analysis and on-the-ground reporting. For our reporting, we'll analyze California Department of Education Data covering discipline, chronic absenteeism and special education students, among other areas. We'll also tap into federal databases, including the CDC's Youth Risk Behavioral Surveillance System.
Just as importantly, we'll visit the schools and homes of students in areas where chronic absenteeism is at its worse and observe first-hand the home lives and neighborhood environments of students who struggle to make it to school.
If we do our jobs right, our reporting will not only have impact on the communities we write about, but also on the policymakers in Sacramento and Washington who have the power to change these stark realities.