How some states are pushing for conservative overhauls of their Medicaid programs
Image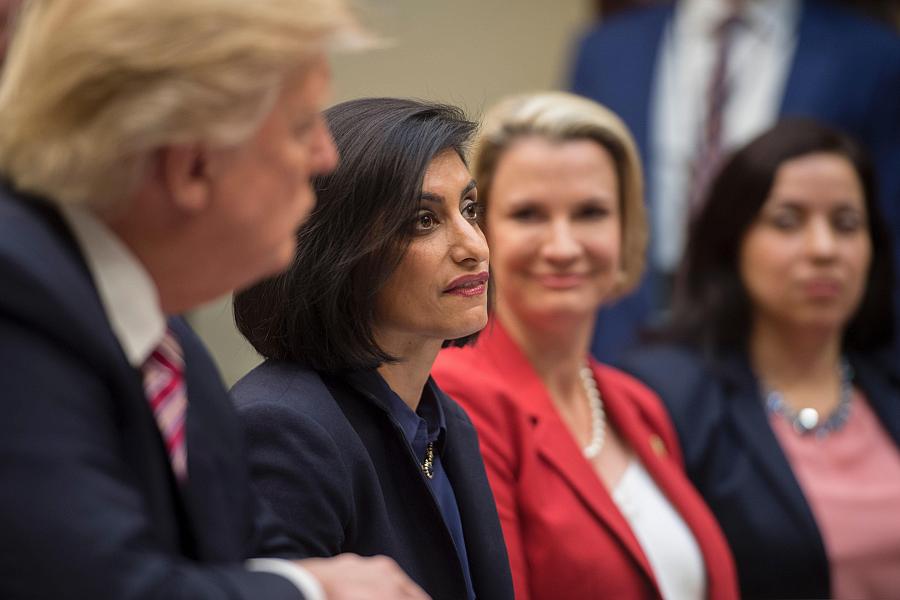 A handful of states are pushing for substantial changes to their Medicaid programs, and these proposals could gain momentum under a new administration that has signaled openness to major changes in the health coverage program.
In April, Maine and Ohio joined Kentucky in proposing work requirements for some Medicaid beneficiaries. Wisconsin also recently laid out a proposal that includes drug testing, a six-month lockout for people who don't pay premiums on time, and a work requirement for non-disabled adults.
While no Medicaid program currently imposes a work requirement on enrollees, these efforts demonstrate how states are responding to the new administration's more conservative stance on a program designed to serve the nation's most vulnerable.
In a March letter to governors, Health and Human Services Secretary Tom Price and Seema Verma, administrator of the Centers for Medicare and Medicaid Services, told states they now have more freedom to shape their Medicaid programs, something many interpreted as opening the door for more conservative policies, such as work requirements.
"The message from Verma and Price signals an initial step toward redesigning the program along lines that conservatives have long favored and that the new Medicaid administrator brought to Indiana as a consultant and the chief architect of broad changes that state first adopted nearly a decade ago," wrote reporter Amy Goldstein in the Washington Post.
Those Indiana changes are known as the Healthy Indiana program. Under the Medicaid program, members use a special savings account called a Personal Wellness and Responsibility Account (POWER). As the Indy Star reports, "Participants pay up to 2 percent of their income into a monthly Personal Wellness and Responsibility Account, which helps pay for their care. The POWER accounts are intended as an incentive for patients to be more efficient users of health care – getting preventive care, not seeking unnecessary care and comparing costs of services. Depending on their income, patients who don't pay their monthly contributions are either temporarily locked out of the system or placed in a different level of service with co-pays and fewer benefits."
While the program isn't perfect, it has made a difference, Politico reports, and has garnered "more positive reviews than not" from state health officials.
In light of this changing climate, we asked Hannah Katch, a Medicaid expert with the Center on Budget and Policy Priorities, which states reporters should be sure to follow. It's important to note: For these changes to go into effect, the federal government would need to approve what's known as a section 1115 waiver. Katch said it's also possible many of these proposals could change significantly before get to that step.
Kentucky: Kentucky is working to overhaul its Medicaid program with monthly premiums, mandatory work or volunteer requirements and "lock-outs" of coverage for up to six months for people who don't pay their premiums, according to the Courier Journal. The proposal also includes an account where people can add points for passing a GED exam or completing job training. These points would then be used to purchase dental or vision care.
Ohio, Maine, Wisconsin:  These three states are all contemplating changes to their Medicaid program such as creating work requirements, increasing cost sharing and even drug testing. These articles provide details on the efforts in Ohio, Maine and Wisconsin.
Arizona: Last year, Arizona tried to add a work requirement to its Medicaid program but ensuing negotiations with the federal government gutted that proposal. Now, under the new administration, the state is again seeking federal approval to require the "able-bodied" to be employed or seeking a job while enrolled in Medicaid, reports The Arizona Republic. The state is also seeking to cap lifetime eligibility at five years. Katch said observers should carefully watch what happens in Arizona. Since the state already has an 1115 waiver, it's possible some changes can be made through amendments to that existing waiver.
Florida: In late April, the Miami Herald reported that Florida is also exploring work requirements for Medicaid beneficiaries. But the state is also considering steps that could improve health care, Katch said, pointing to a waiver request for a pilot program that would coordinate some Medicaid and housing-related services for those with mental illness or substance abuse disorders. "Connecting in a holistic way can improve people's lives and health," Katch said. West Virginia and New Jersey have pending waivers in a similar vein, she added.
For her part, Katch argues that the conversation on reducing Medicaid costs should focus more on access to care — such as transportation, childcare, and provider hours — changes that can lead to more appropriate use of the emergency department, as well as better primary and preventative care.
"You have to treat the root of the problem," she said. Many people on Medicaid "don't have stable housing, or they need social supports or access to care. These are more likely to result in better health and reducing unnecessary use of ED services."