In Indian Country, toxic stress and adversity are chronic threats in children's lives
Image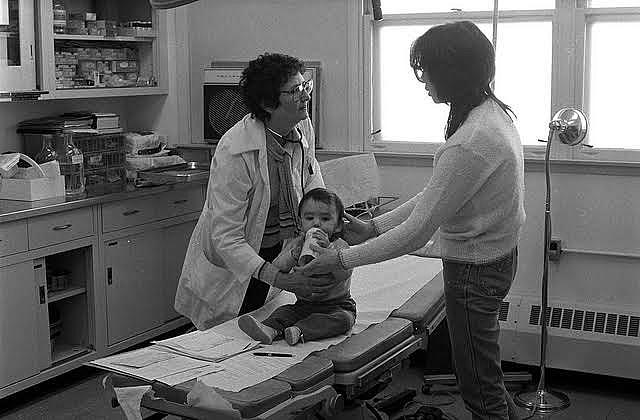 Published on
July 11, 2017
Children across the U.S. are buckling under the crushing weight of grinding poverty, dysfunctional families, inadequate housing or homelessness. Even in families where children are nurtured, stressors such as chronic poverty and long-term unemployment contribute to what researchers now call "toxic stress." This condition, caused by the excessive or prolonged activation of stress response systems in the body and brain, can result in a lifetime of misery.
This condition especially manifests itself in Indian Country, where intergenerational poverty, challenged parenting skills, poor schools and health care all contribute to chronically high rates of stress during childhood.
Research reports by the Center on the Developing Child at Harvard and Kaiser Permanente are two of the best sources for understanding the science behind toxic stress and childhood adversity. A study released by the Harvard center notes, "Neglect accounts for 78 percent of all child maltreatment cases nationwide, far more than physical abuse (17 percent), sexual abuse (9 percent), and psychological abuse (8 percent) combined."
Some stress is beneficial, or at worst, has no lasting impact on physical and mental health. For example, a child studying for a major test or spending her first day with a new caregiver will experience some stress. Other more intense situations, such as the loss of a loved one or a traumatic injury, result in the release of stronger stress chemicals. When children are buffered from stress by positive relationships with adults who help him overcome the event, they can recover without lasting effects. However, prolonged exposure to adverse experiences — from physical or emotional abuse, chronic neglect, exposure to violence, or the accumulated burdens of economic hardship — without adequate support from adults can disrupt normal brain development as well as other organs in the developing child. The risk of cognitive impairment and stress-related diseases later in life rises in these children.
Recent advances in behavioral health science have pinpointed these and other conditions during childhood that can become lifelong barriers to leading happy, productive lives. This science increasingly informs the work of health care practitioners, parents and social service providers, allowing them to better address challenging situations and build children's abilities to deal with stress, or what the Harvard Center calls "building resilience." Providers teach parenting skills, intervene in stressful situations and provide support to children suffering abuse and neglect.
However, funding continues to be an issue. Nationally, the Indian Health Service provides only about 54 percent of the actual costs of health care in tribal communities due to a chronic lack of funding from Congress. Health care and behavioral health care programs seek other sources of funding to close the gap, including Medicaid and Medicare, the Children's Health Insurance Program and grants. Since 2012, IHS has encouraged American Indians, Alaska Natives and Native Hawaiians to enroll in Affordable Care Act plans. Some tribes with the financial resources also provide support to their health care systems. Just as their non-tribal counterparts, tribal health care services deal with a multitude of funders and regulations to provide care to their customers, many of whom are in very remote locations.
But is this enough to provide adequate prevention services and fund interventions for the U.S.'s 5.2 million American Indians, Alaska Natives and Pacific Islanders? And how do Indians from non-federally recognized tribes, who have even fewer health care options, fare in securing services for their at-risk families?
My 2017 National Fellowship project will examine the science behind toxic stress and how adverse childhood experiences contribute to harmful levels of stress in tribal community youth. We'll learn about how chronic exposure to excessive levels of stress over long periods damages bodies and brains; how community health organizations are addressing toxic stress through prevention and intervention services; how care is delivered — or not — to non-federally recognized tribal youth and families; and how the Trump administration's budget could impact these services. 
[Photo by USDA via Flickr.]