Q&A: Now what? Ideas for reporting on the future of health reform in California
Image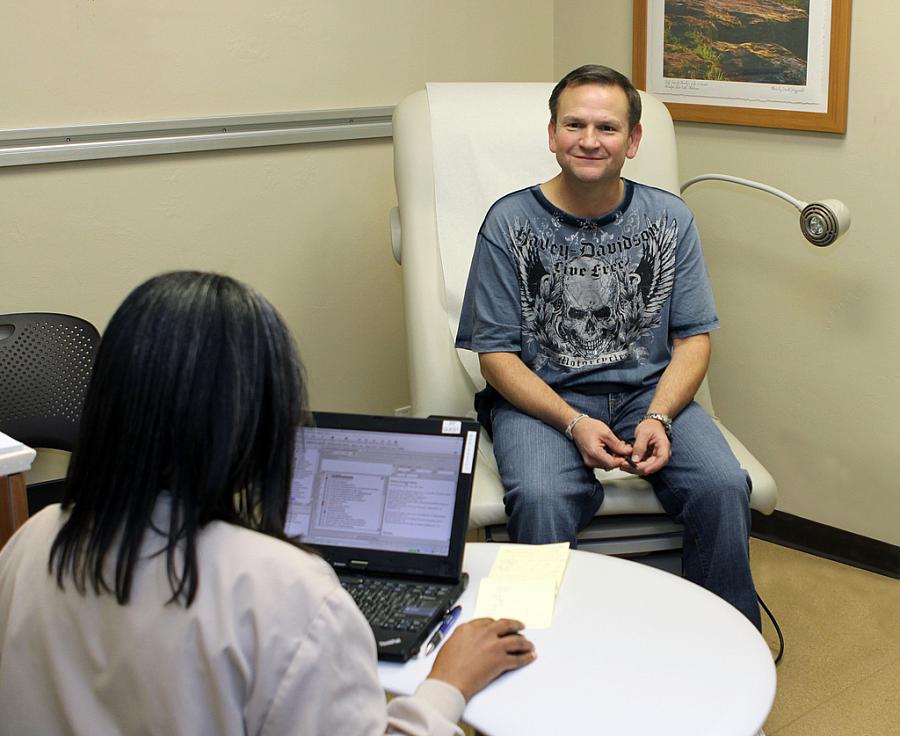 Published on
May 26, 2016
Health care access, utilization and vulnerable populations are all prime areas of focus for Shannon McConville, a researcher at the Public Policy Institute of California. In this edited Q&A, McConville discusses safety net hospitals, what's next for the Affordable Care Act in California, and coverage ideas for health journalists.
Q: Tell us about your latest research. What are you working on?
A: A lot of my work is around the ACA and Medi-Cal [California's Medicaid program] expansion, a program that now covers about a third of the state's population. I'm looking at how we're incorporating new populations. One interesting attempt to improve their care is through the Whole Person Care pilots.
Q: What are the Whole Person Care pilots and how can journalists cover them?
A:  These programs target low-income, vulnerable individuals in Medi-Cal who often have behavioral health needs, and economic challenges such as housing instability or food insecurity. These stressors can complicate the treatment of their health conditions. There are certain conditions to qualify for the Whole Person Care pilots such as having more than two chronic conditions, being in a care transition or exiting the county correctional system or a skilled nursing facility – which are vulnerable times. Local efforts to address these populations in California are just getting organized. Local entities have until July 1, 2016 to submit their applications, which should allow you to see what counties and other local entities are trying to do, and which organizations are involved.
Reporters should check out how they are targeting different groups. Managed care plans are also involved. Some entities are partnering with big nonprofits and housing authorities. It provides an opportunity to think within a community how different groups are targeting similar populations. And, with California being as big and diverse as it is, there will be really different things happening across the state. Journalists can help people understand what is going on in their community, to say, combat homelessness or keep people out of jail, and how that might be different compared to what some other area is doing.
Q: You have experience researching safety net populations. How has the safety net fared under the ACA?
A: As people transition into health coverage, the concern was that safety net providers — such as community clinics and county hospital systems — would need to become providers of choice and improve their health delivery now that more people would have health insurance and more provider options. So far, I haven't seen anything that suggests wholesale changes in utilization patterns away from our county hospital systems. What we have seen is fewer uninsured people and more people who have Medi-Cal at those systems.  
But even though people may have Medicaid and providers can get paid, payments to providers are still low, and other sources of funding for safety net providers are changing. So despite the declines in uninsured people, I still think there is a lot of uncertainty about how financially sustainable the health care safety net systems will be over the next few years.
I saw a briefing recently that looked into how community clinics and Federally Qualified Health Centers (FQHCs) are faring, and it showed they were growing, and being incorporated into managed care plans. The FQHCs receive higher reimbursement rates from Medi-Cal, which was largely justified because they were serving people regardless of insurance. Now there's some pressure as we try to manage costs of the program to revisit the payment rates. It will be really important to understand how any changes to payment rates impact access because such clinics provide lots of care to Medi-Cal patients, but they're also still the primary points of care for those who are still uninsured.
Q: What other topics are timely for health reporters?
A: Speaking of those that are still uninsured, we still have more than 3 million people who don't have comprehensive health insurance. And one big reason is that California has a relatively large population of undocumented immigrants who were largely excluded from the ACA coverage expansions. This month, low-income undocumented children can receive coverage. There's another bill from Sen. Ricardo Lara, D-Bell Gardens, that seeks a waiver from the federal government to allow undocumented immigrants to purchase coverage on Covered California exchanges, without subsidies. Under the ACA, we have an affordable coverage source for a large population, but the undocumented are still largely excluded. And again, it's our systems of safety net providers and county programs that are charged with providing care to those who don't have insurance coverage, so it's important that we track how those safety net providers are performing.
Q: What other challenges for accessing health care remain?
A: The next big piece in the ACA coverage expansions is figuring out how that coverage translates into meaningful access to care. It's getting folks to understand how you use the medical system. It's helping health care providers understand how best to serve patients that may have very little experience with health insurance or receiving health care. California has experienced a large health care expansion. The challenge is trying to figure out how you manage all of that care, and how you pay for it.
The state is relying quite a bit on Medi-Cal managed care plans, and the big challenge is making sure the rates are right and the networks are broad enough to provide needed services. Some of the biggest challenges are likely around being able to provide needed mental health and substance abuse services. California is in the process of thinking through how to integrate behavioral health into the Medi-Cal program and is also revamping its Drug Medi-Cal program. Both are really big tasks — and likely to be onerous and difficult.  But it's an important especially in helping incarcerated populations because there's such a high incidence of substance abuse. County departments and managed care plans entities are trying to figure out how to make all of this integration work.
Q: Are there any managed care plans in particular you would highlight as being innovative?
A: The Inland Empire Health Plan, which is a big Medi-Cal managed care program that serves Riverside and San Bernardino Counties. They're one of the first managed care plans in the state to really take on the challenge of integrating behavioral health and primary care, expanding their mental health contracts, and setting up data systems that talk to each other and help better coordinate care amongst different types of providers.
Q: Why is important that data systems talk to each other?
A: As researchers, we bang the gong quite a bit on that. To really understand the outcome of policy change, we often need effective individual-level data. Washington state has a really integrated data system. They can see who has been on Medicaid, one's combined hospital utilization, emergency department visits, food stamps, housing benefits, and see who has been released from prison or jail. When we talk about vulnerable populations, they are often served with overlapping programs and agencies. To really understand what's going on, we need to know what's going on across agencies.
Q: Do you have any other story ideas for health reporters? What should we be covering more?
A: I see a lot of stories on the opioid epidemic, but much less coverage on what policies and programs are doing to try and address the issue. Reporters should connect the crisis with the Medi-Cal drug redesign. How are they going to handle this? We need articles that focus less on how "this is such a tragedy" and more what we can do with programs and funding. What are local safety net providers doing? What programs are doing something?
[Photo by Army Medicine via Flickr.]