Seeing domestic abuse as a child leaves long shadow of trauma
Image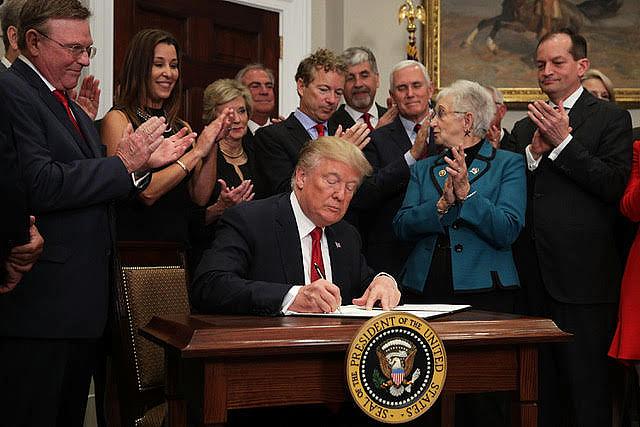 Published on
July 30, 2018
Mandy's military combat-trained husband has broken doors in half and knocked them from their frames while in a rage. But when he blocked her way to their injured daughter's room one night, the result was what Mandy* described as "hand to hand combat."
Down the hall, one of the couple's daughters cowered with her high school sleepover friends as police responded to a call from a worried neighbor and Mandy was whisked away to the emergency room.
In the few years since, Bob has become the irrefutable head of household; no one dares to cross him.
Less than a mile away, Angela* has 40 years of distance between her and the violent home she grew up in. Still, she says, "there is an innate sadness in one part of me that will never go away because I was raised in a home where my dad abused my mom." He would punch her in the head so he didn't leave marks.
In Savannah, Georgia, Latrelle Huff's twin 4-year-olds spend eight hours every other Saturday and Sunday on supervised visitation with their undocumented Mexican father. That's despite the stack of police reports she has filed, which include allegations he fondled their infant daughter and tried to hit Huff while he was holding their newborn son and she was still in the hospital.
Even after she obtained a temporary protection order last year, Huff's ex-boyfriend and a friend of his nearly ran her off the road in the friend's truck as they tailgated Huff while their children screamed uncontrollably. Their daughter sometimes reacts similarly when she has to spend the weekend with her father.
Huff's allegations over nearly a decade ago mirror many of the common elements of what abused spouses — most often women — face when trying to protect their children during and after violent relationships. Our project for the 2018 National Fellowship will explore the psychological trauma children face through exposure to domestic violence and the family court system that practically assures they will long be abusive relationships' collateral damage.
Mandy's and Angela's experiences show the ways in which abuse can change how children view relationships — and that the effect can last a lifetime.
We will take a deep dive into the latest data on custody cases involving domestic violence and the 10 adverse childhood experiences (ACEs) that include exposure to domestic abuse.
ACEs put children at increased risk for issues including post-traumatic stress disorder, anxiety, depression and substance abuse.
The impact of ACEs on mental and physical health is becoming better known and appreciated by government and health care officials. The Department of Health and Human Services hosted a recent "town hall" on these forms of trauma that included Democratic and Republican First Ladies from several states.
In her recent book "The Deepest Well," San Francisco primary care doctor Nadine Burke-Harris writes that ACEs are the biggest risk factor for many of the most common chronic illnesses in the U.S.
Millions of children are exposed to domestic violence every year, which amplifies the mental health impact on both mother and child and contributes to the cyclical nature of the crime. Women and men who are victims or perpetrators of this violence were often exposed to it as children.
We aim to look at what policies or programs help break the cycle. We will also collaborate with other properties within the USA TODAY Network to look at the role state laws and court systems have in mitigating or exacerbating the effects of exposure to domestic violence.
One of Mandy's children developed such a drinking problem in college that she's been hospitalized twice for alcohol poisoning. Only one child has seen a therapist, however, as both parents must consent to mental health treatment in Virginia, where they live.
For Angela, even college didn't afford her the chance to get away from the violence: She lived at home through another year and a half of trauma. By her sophomore year, however, her mother couldn't take it anymore. After 32 years of marriage, she threw dad out of the house. But the damage was done.
When she was young, Angela kept the violence at home a secret and never invited friends over. Her brother and sister, however, talked openly with their friends, many of whom had similar experiences in their own working-class homes. Angela wishes now that she had that kind of support system growing up, but felt that talking about it was betraying her mom.
In her own marriage to a "soft-spoken, gentle and humorous man, the opposite of my father," Angela still acquiesced to him on every major decision.
"As an adult, I realize that keeping secrets is unhealthy," says Angela. "I have told my son more than once that, once you share a secret, you lessen the power that that secret holds over you. When you talk about your shame, eventually the secret loses its power completely."
Angela hopes that telling her story here will help rid herself of the shame. Still, she has asked to remain anonymous.
*The names marked with an asterisk were changed at the request of the interviewee.  
[Don Sambandaraksa via Flickr.]