Top of the Morning: Dan Gorenstein Edition
Image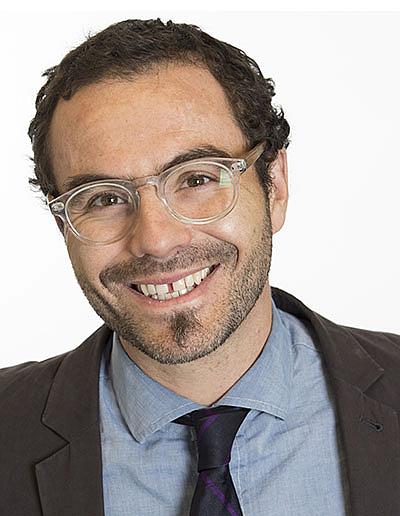 Published on
October 11, 2016
Here we check in with prominent health journalists and experts to see what sites, newsletters and social media feeds they turn to first every morning. This week, we caught up with Dan Gorenstein, senior reporter for Marketplace's Health Desk. Here are his top morning reads:
Before I drop my list, here's a little context about my health news consumption habits. 
First off, I cover the business of health care, which I define as the intersection of policy, money and people.
About two mornings a week I file a memo to Marketplace editors and producers. On those days I either file a story for later that evening or the next morning. The show places a premium on a timely news peg and coming in at a 45-degree angle. By that I mean coming up with an approach that is a little unique. (That's the goal at least!)
To help me do that, here's my go-to morning sources listed by the time they hit my inbox.
STAT Morning Rounds/STAT The Readout (around 6 a.m. ET)
Morning Rounds is like drinking a smoothie cocktail of science and medicine as I roll out of bed. And for a guy who spends a chunk of most mornings hustling kids off to school, this is a beautiful thing.
Unlike most other newsletters I read, STAT gets deep into science. I also find it incredibly timely, flagging news conferences or other events of the day.
It's perhaps my favorite layout, pretty and easy to read/scan. As a business reporter though, Morning Rounds won't always have as much on hospitals, insurers or drug makers. So... 
... A few minutes after Morning Rounds comes in, I get the Readout, also published by STAT. The Readout is "all things biotech." It's a nice overview of PhRMA news and it's how I keep tabs on Ed Silverman. (Damn, that dude is good.)
Kaiser Health News First Edition (7 a.m. ET)
Where STAT newsletters can get wonk-ilicious, Kaiser Health News First Edition goes Montana-sky broad. 
First Edition usually pops up about 7 a.m. ET, though lately it's more like 6:40 (thanks KHN!!!) and it covers the top health stories from the nation's largest media outlets. 
These are the articles read by my Marketplace editors. And while I am paid to follow the wonky stuff, if that's all I did it would be like eating a steady breakfast of truffle-salmon quiche or lox soufflé. Depending on the day, a bowl of oatmeal with a side of spicy sausage is all I need.
Morning Consult Health (around 8 a.m. ET)
A little later in the morning (this newsletter has the least consistent arrival time), I get Morning Consult Health. And let me tell you, I LOVE me some Morning Consult Health.
Right at the top of the page they hit you with "Today's Washington Brief" and
"Today's Business Brief." These are the Morning Consult's top policy and business stories of the day.  
Now, this deep into the morning, this is all old news if I've been reading all morning. But let's be honest, there are some days when I'm lucky my eyes work at 8 a.m. On those mornings, this newsletter is my little cheat sheet.
It's also got a "Mark Your Calendars" section with upcoming hearings, filings and events for that week. A WONDERFUL feature especially if editors want forward-looking stories.
Finally, I'd like to give a nod to a few other great sources.
The women and men at Modern Healthcare do an outstanding job covering the industry and its accessible, not like some trade press which can be dense with a capital "D."
Charlie Ornstein's Morning Health Reads 
I usually find one or two stories I haven't seen anywhere else. Plus Charlie seems to like stories that help us health journos do our jobs better.
POLITICO Pulse from Dan Diamond and co. 
This is a wonderful read, both because it's comprehensive, timely and super well crafted. Really, it's just good. There's just one thing. Unless you fork over a pile of cash for a Politico subscription, it doesn't come out until 10 a.m. ET. But if you've got the money, POLITICO Pulse is a pretty awesome tip sheet.
As we all know, the health care beat is huge. Nobody can stay on top of every story. So I'm thankful for all the fantastic and talented people who let us know what's happening in the industry, keeping us informed so we can be better at our jobs. It leaves me feeling optimistic that as the country continues to grapple with so many critical health issues, we can and do have impact. 
All these resources add up to a kind of all-u-can-eat buffet! It's pretty sweet.