Vote of Confidence: Barack Obama's Reelection and What's Next for Health Reform
Image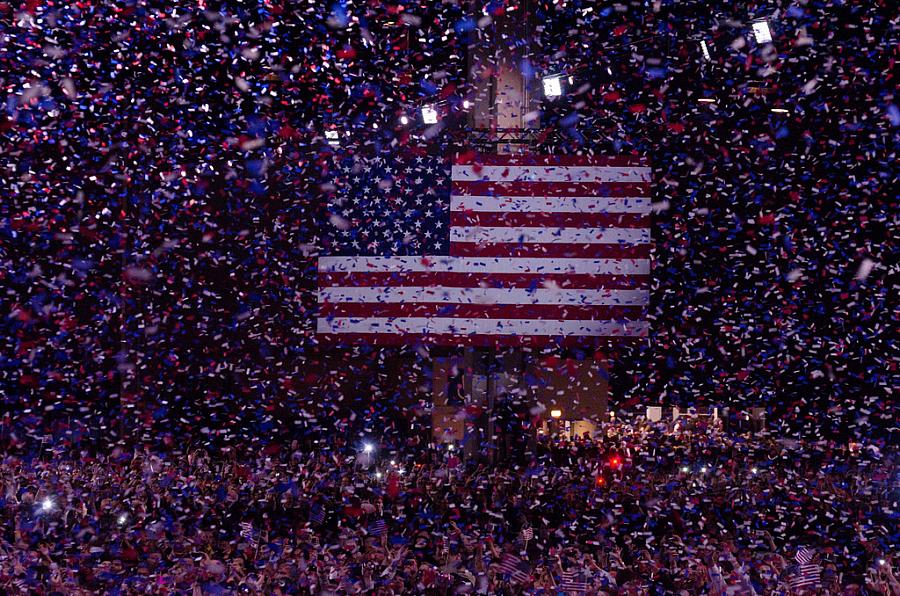 Published on
November 7, 2012
Despite the drama of last night's election, the political landscape for health reform didn't really change: same President, same Democratic-controlled U.S. Senate, same Republican-controlled House of Representatives. To help you in your work, check out our Thu. webinar on covering health reform in the post-election environment.
In the meantime, here's a round-up of current media coverage, which highlights some pressing deadlines, pushback from Republican governors, and pending lawsuits
As Kyle Cheney writes for Politico Pulse:
Obama will retake his oath of office on Jan. 21, and with it, he'll ensure that the Affordable Care Act survives, largely unchanged, through its full implementation. That means states have barely a week to decide whether to set up health insurance exchanges, and Medicaid expansion is a year away. The individual mandate that Republicans railed forcefully against is also due to take effect in 2014.
Also at Politico, David Nather outlines how, among other hurdles ahead for health reform, House Republicans might still try to stymie parts of the Affordable Care Act:
They'll still try to repeal parts of the law, ramp up investigations, and target sections they see as legally vulnerable.
One fight already under way centers on whether people will be able to get subsidies in health exchanges that are run by the feds, or only when the states themselves run them. There's also a pending legal challenge from Liberty University against the requirement that would make most businesses with more than 50 workers provide health coverage or pay a fine. Liberty says that requirement is unconstitutional — and yes, it has vowed to fight all the way to the Supreme Court.
Kaiser Health News' Phil Galewitz examines the role that states, at least 30 of them led by Republican governors, will play in rolling out health reform:
States have considerable sway over how the law is carried out because the Supreme Court gave them the power to reject the expansion of Medicaid, which had been expected to cover more than half of the 30 million people gaining health insurance under the law.
Since the court's decision, six Republican governors in Texas, Florida, Mississippi, South Carolina, Louisiana and Georgia have said they will not participate, even though the federal government would cover the costs of new enrollees through 2016 and at least 90 percent thereafter.
If those governors follow through, they could significantly undermine the law's goal of extending coverage to uninsured Americans.
Most analysts are betting that won't be the case, however, because billions in newly available federal subsidies and intense lobbying by health providers and consumers will spur most states to reassess their positions.
At the Health Care Blog, health policy consultant Robert Laszewski wonders whether the Obama administration will be able to meet the October 1, 2013 deadline for launching the nation's health insurance exchanges. He also predicts some wheeling and dealing between Republican governors and the administration to get the governors to expand Medicaid eligibility in their states, thereby covering more people.
Finally, if you're wondering how the impending "fiscal cliff" will affect healthcare, we'll examine that in some upcoming posts.  
Related Posts:
Sign up for our Nov. 8 Webinar: Covering Health Reform After the Election
Health Reform and Election 2012: Handicapping What Comes Next
Photo credit: WCHI News via Flickr