East Boston mothers continue decades-long fight against airport pollution
Image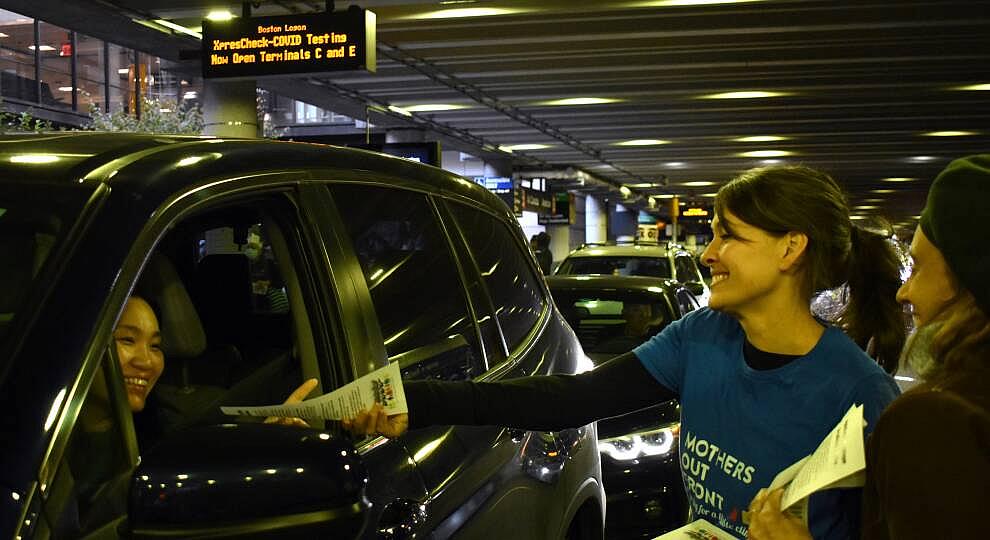 Published on
December 22, 2022
CHJ · East Boston Mothers Continue Decades - Long Fight Against Airport Pollution
Public parks have been revered as equitable places where people from all walks of life can gather. Not only can a park provide benefits for mental and physical health, it can also serve as the centerpiece of a neighborhood's identity. But parks are prone to the whims of public officials, vulnerable to the influential tides of development — and those tides can lead to decisions with lasting consequences.
Recent reporting from GBH News tells how Wood Island Park in East Boston was overtaken by a desire to capitalize on economic growth during the 1960s. State authorities razed 40 acres of green space starting in 1967 that contained tennis courts, bathhouses and access to the waterfront for thousands of East Boston residents in order to expand Logan airport. Residents and activists say the airport expansion, completed half a century ago, continues to harm their health and well-being today.
GBH News Morning Edition co-host Jeremy Siegel, who reported the story, and Sonja Tengblad of the environmental advocacy group Mothers Out Front East Boston joined Boston Public Radio to discuss the history of Wood Island Park and the ongoing ramifications of its removal.
Siegel said that through his reporting, residents described Wood Island Park as a sort of paradise for its residents, one that only exists in memory today.
"It's gone today. It's actually wild to try to stand in the area where this park used to be. You're faced by ... a series of fences, there's a metal gate, and then there's cement ones," Siegel said. "It's amazing to think about this total 180-degree turn from what sounds literally like a fantasy when you hear people who were around describe it like almost too good to be true to something in the eyes of most of the neighborhood is 'too bad to be true.'"
Siegel's reporting revealed that the removal of the park not only detracted from a sense of community, it launched a culture of activism around Logan airport that is still alive to this day. A group known as the Maverick Mothers attempted to block work trucks from coming into the neighborhood to tear down homes for the Logan expansion. Now, the group Mothers Out Front is trying to pressure Massport, which oversees Logan, to try to mitigate the environmental impacts set in motion by that decision back in the 1960s.
Tengblad says her group doesn't think it's a coincidence that a study has shown children living in the communities surrounding Logan Airport are as much as four times as likely to experience symptoms of asthma compared to children elsewhere.
"We started our air quality campaign because we were seeing our neighbors and other mothers missing work to take their asthmatic children to the doctor. ... We decided we really needed a mother's voice in this story like we had back in the '60s with the Maverick Mothers. We have the highest population of children [in the city] in East Boston at 21%, so this is really affecting us." Tengblad said.
She added that one of the goals of her group is to have Massport pay for medical-grade air filters inside of schools located in East Boston.