Native Hawaiians Face High Rates of Diabetes. That Means More Need for Dialysis
Image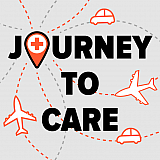 Published on
May 25, 2022
When Glen Hayashida first started working at the National Kidney Foundation in 1995, Hawaii had fewer than 1,000 dialysis patients.
At the time, he was told that the number of patients reliant on the machines that perform the blood-filtering function of kidneys was expected to double nationally every decade. But in Hawaii, the rate of growth far surpassed that, with at least 4,000 patients on dialysis in the state, Hayashida estimates.
Soon there will be more. U.S. Renal Care, one of three companies running dialysis centers in Hawaii, is on the path to double the number of dialysis centers that it runs in the state by 2023.
Last month, the Hawaii Department of Health approved a certificate of need for a new center in Kapaa, north of Lihue in east Kauai. The agency is also considering another application for a new center in Kahului on Maui. And this summer U.S. Renal Care is opening another dialysis center in Kalihi on Oahu.
The new centers are welcomed by community members who have been frustrated by lack of access to dialysis chairs. The limited number of sites has forced patients to wake up in the middle of the night or come home late in the evening to get care. Some take bus rides for over an hour each direction, or rely on their family members to take time off from work to drive them to and from dialysis.
Image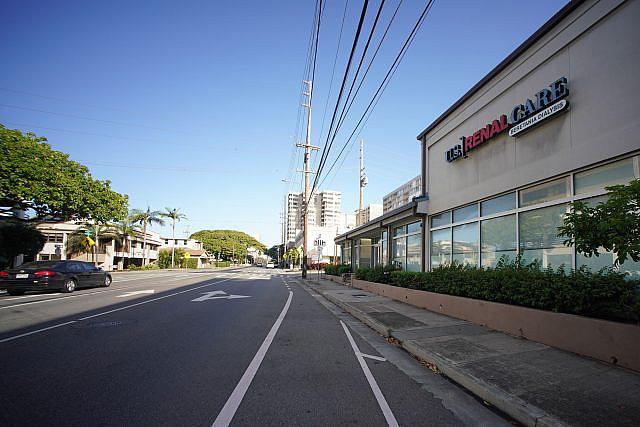 But even though each clinic will enable better access to dialysis, the expansion also reflects the unfortunate reality of worsening chronic kidney disease in the state, says Hayashida, executive director of the National Kidney Foundation of Hawaii.
National data indicates the prevalence of end-stage renal disease — which triggers the need for dialysis or kidney transplants — grew in Hawaii over the past decade to more than 5,700 patients in 2019, the most recent figure available from the U.S. Renal Data System. Dialysis is not only physically taxing and stressful, but increasingly expensive, driving up federal Medicare costs.
"It's just like turning a faucet on, the water is coming out faster than it's actually draining," Hayashida said. "And so we're in that kind of situation where we have to build more and more and more."
A Disparate Need
Native Hawaiians and other Pacific Islanders face some of the worst chronic disease disparities in Hawaii. The community is 3.32 times more likely to die from diabetes than the average Hawaii resident. They also have the highest rate of chronic kidney disease and are more likely to have diabetes-induced, end-stage renal disease than other communities.
In Hawaii, communities with high rates of diabetes disproportionately end up on dialysis, according to health care providers. The struggle to find limited spots can force families to make sacrifices.
Lihue resident Marie Mendaro said her dad was forced to live on Oahu to get dialysis for six months while waiting for a spot to open up on Kauai, where there are only two dialysis centers. Even for those patients able to secure a spot, the traffic on the two-lane highway along the windward side can force North Shore patients to drive more than an hour one direction get to the closest center in Lihue.
The planned $7 million facility in Kapaa would only have nine chairs per shift but would help patients like Mendaro's father, she wrote in public testimony on March 29 in favor of the facility.
"It was very hard for my mother, brother and I to care for him where he was on a different island and to find housing and a caregiver for him while we were back home on Kauai trying to make a living and go to school," Mendaro said.
Kapaa resident Liberta Albao thinks the new dialysis clinic is fantastic news for the community on the north and eastern shore of Kauai, in part because it will be closer to the Anahola Hawaiian homestead.
Years ago, she remembers her cousins in Hanalei had to be driven between Hanalei and Lihue three times a week for dialysis, despite the distance and traffic.
The need for more health care for diabetes patients isn't limited to Kauai. Rick Hayashi, a nephrologist, primarily works on Oahu, but every month he flies to Hilo to meet with patients there. He and other physicians from Hawaii Kidney Specialists, started going out there every month this year because there aren't enough nephrologists locally.
Hilo is also getting a new dialysis center soon, according to Pliny Arenas, who oversees Hawaii for U.S. Renal Care. Arenas started in the state in 2013 and has since overseen the openings of new dialysis clinics in Waipahu, Beretania, West Oahu, Ewa Beach, Waipio and Waianae.
As of December, Hawaii had 37 dialysis centers. In addition to Kapaa, Kalihi and Kahului, U.S. Renal Care also has plans to open new clinics in Kihei, Kona and Hilo by 2023.
Hawaii is among 35 states that require companies to obtain state certificates proving the need for facilities before constructing major health care infrastructure. The process of proving that a dialysis center is needed typically takes a few months. In addition to state approval, building a new clinic requires local construction permits and federal certification. Altogether, the process can take up to two years.
Even apart from regulatory hurdles, dialysis centers cost millions to establish. The clinics also need to have at least one nephrologist, which Arenas said can be tough in rural areas due to the shortage of medical staff.
"It's not an easy process," Arenas said.
Alternatives
Hayashi says the need for dialysis on the neighbor islands reflects a broader regional challenge he saw when he worked for the Department of Veterans Affairs and traveled to territories like American Samoa — there aren't enough dialysis services to meet the need. But he thinks the solution isn't just more clinics. He's been trying to persuade his patients to consider learning how to dialyze themselves at home.
It's not possible for everyone, such as patients who are homeless or those who have physical impediments that would prevent them from operating the machine and lack caregivers. But it's the kind of intervention that could prevent long drives and the associated risks of such commutes. The commutes can make working difficult, contribute to social isolation and increase despair and hopelessness among patients, Hayashi said.
"If we can prevent people from going on dialysis that would be more important than anything else," he said.
The recognition that dialysis is the last resort for patients with kidney failure is one reason why the National Kidney Foundation and U.S. Renal Care are supporting diabetes prevention programs as well as at-home dialysis. Health care providers in general emphasize that healthier eating and exercise to prevent diabetes are the best ways to address diabetes.
Sean Chun, a Native Hawaiian traditional healer on Kauai, says the issue goes even deeper. He runs community groups trying to help Indigenous people like himself improve self-esteem.
He sees the high rates of diabetes in his community as directly tied to the generational trauma of land loss and an economy that pushes people off of the land and into jobs that make it hard to maintain healthy lifestyles through low incomes, long commutes and sedentary routines.
Chun thinks the whole medical system needs to be revamped, and transportation to improve especially for kupuna. He wants more and better education, and better access to healthy foods.
But when he hears about the dialysis center in Kapaa, he says it will definitely help.
"Anything to make life simpler," he said.
This story was produced with support from the USC Annenberg Center for Health Journalism's Impact Fund for Reporting on Health Equity and Health Systems, and Civil Beat supporter Dr. Mary Therese Perez Hattori.
[This article was originally published by Honolulu Civil Beat.]
Did you like this story? Your support means a lot! Your tax-deductible donation will advance our mission of supporting journalism as a catalyst for change.