Utah ranch for 'troubled teens' could lose its license for subjecting kids to forced labor, 'repetitive walking'
Image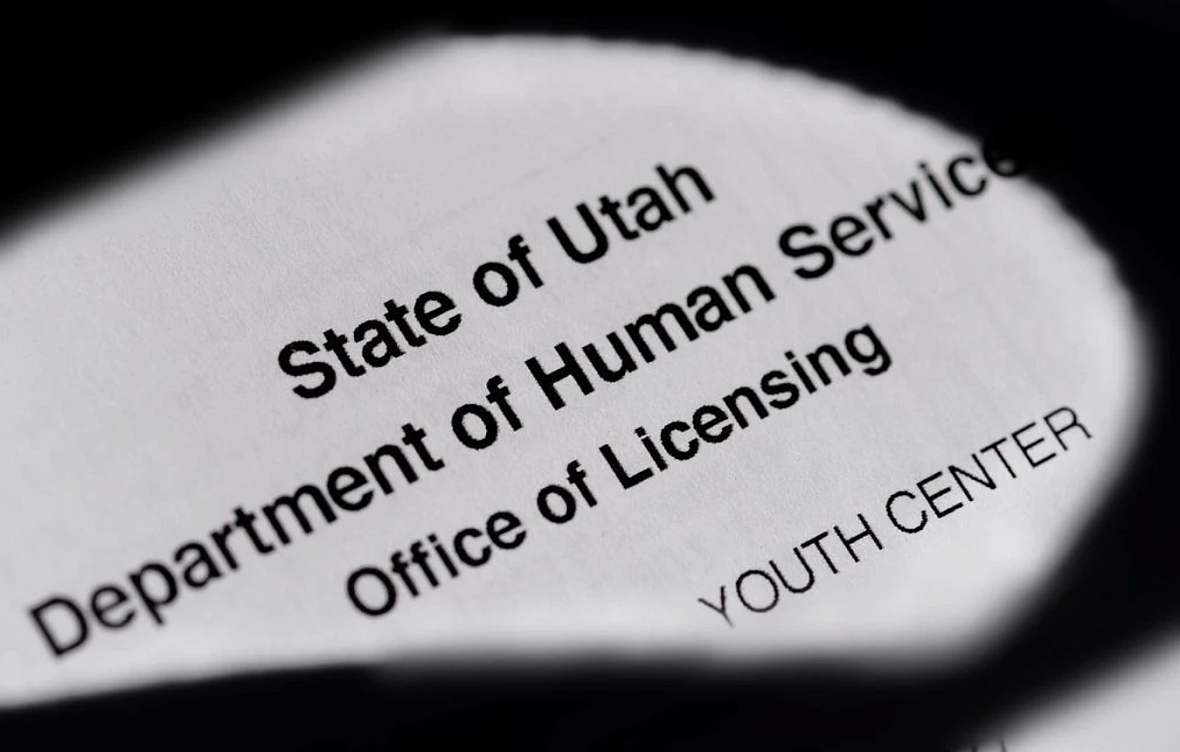 (Francisco Kjolseth | The Salt Lake Tribune)
Published on
March 24, 2021
A Utah ranch for so-called troubled teens could lose its license for forcing kids to chop wood, shovel manure or walk for hours on end as a punishment.
Officials with the Utah Office of Licensing say that two years ago Sorenson's Ranch School, based in the central Utah town of Koosharem, said it would stop using what it called "Mountain Camp." School administrators described it as a "low level" camp where students haul wood, improve the land, and complete "therapy assignments."
Sorenson's Ranch didn't stop, the state wrote in a "notice of agency action" released Tuesday. Regulators say Mountain Camp is still in use and Sorenson's Ranch has continued to force students to do physical labor or "repetitive walking," which violates state rules.
The 98-bed school also required teens to pick up rocks, chop wood, shovel manure, paint and pull weeds as a consequence for bad behavior, according to the state. Regulators said they told Sorenson's Ranch School administrators several times that this practice violates Utah rules, where physical labor can't be used as punishment or "disproportionate consequence for negative behaviors."
The notice of agency action states that Sorenson's Ranch did not report at least 12 "critical incidents" to the Office of Licensing, which the program is required to do within a day. A critical incident is any time a child is hurt or seriously ill. Investigators also found "numerous incidents of mistreatment," including times when staff threatened students.
In order to keep its license, state officials said the program must immediately close Mountain Camp and stop any instance where it forced teens to do manual labor. The school will also be required to retrain staff, and develop a "timeout policy" that doesn't violate state rules.
Layne Bagley, Sorenson's program director, declined to comment on the state's action. The facility can appeal within two weeks, but it's not clear whether it would do so.
It's relatively rare for state officials to take this level of action against a youth treatment facility. The last time it did so was nearly two years ago, when it threatened to shut down Red Rock Canyon School after a riot and a subsequent investigation showed staffing problems had led to violence, sex abuse and mistreatment. That facility voluntarily closed in July 2019.
More regulations will soon be coming to the state's troubled-teen industry, after the governor on Monday signed legislation that will place limits on use of restraints, drugs and isolation rooms in youth treatment programs.
It's the first time in 15 years that Utah legislators have enacted more oversight on the nearly 100 youth residential treatment centers in the state.
Utah has by far the most troubled-teen centers represented by the leading national association, and has a reputation for being the nation's epicenter for youth treatment programs. Over the past five years, more than 12,000 children from across the country have been sent to Utah for treatment.
Under the new law, treatment centers must document any instance in which staff used physical restraints and seclusion and to submit reports to the Office of Licensing. The law also prohibits programs from sedating residents or using mechanical restraints, like a straitjacket, without the office's prior authorization.
The Office of Licensing will now be required to conduct four inspections each year — both announced and unannounced.
KUER reporter David Fuchs contributed to this article.
Editor's note: The Salt Lake Tribune and KUER are collaborating on a reporting project about Utah's youth residential treatment centers.
[This article was originally published by The Salt Lake Tribune.]
Did you like this story? Your support means a lot! Your tax-deductible donation will advance our mission of supporting journalism as a catalyst for change.