Are we finally approaching the breaking point on hospital prices?
Image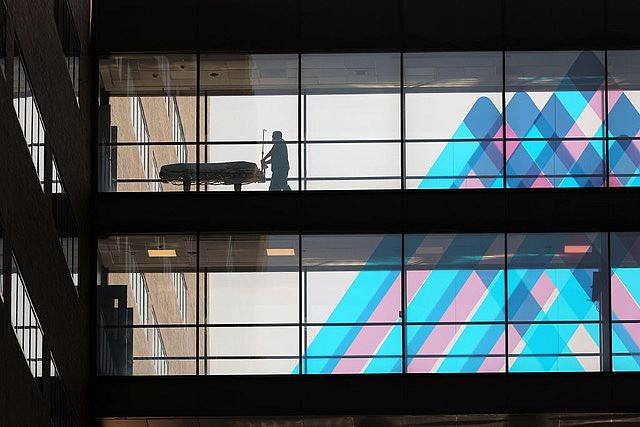 (Photo by Spencer Platt/Getty Images)
Published on
September 14, 2021
Back in 2003, the late Princeton economist Uwe Reinhardt and three colleagues penned one of the most seminal studies in the history of American health policy. In "It's the Prices Stupid: Why The United States Is So Different From Other Countries," they argued in Health Affairs that the U.S. "spent considerably more on health care than any other country," and urged policymakers "to reflect on what Americans are getting for their greater health spending." Their conclusion was right there in the title: "It's the prices stupid."
Fast forward to 2019! The lead author of that report, Gerard Anderson, a professor of health policy at Johns Hopkins University, revisited their work as a tribute to Reinhardt with a new study: "It's Still The Prices, Stupid: Why The US Spends So Much On Health Care." Anderson and colleagues found that their original thesis, which Reinhardt talked about so much, "remains valid." It's the prices charged for medical services that drive the exorbitant cost of U.S. health care. They noted, however, that the difference between what public insurers like Medicare and Medicaid pay and what private insurers like Blue Cross and Aetna pay had become wider in 2016 when they reexamined the data, an ominous sign suggesting providers now had more market leverage to raise their prices after consolidation. The authors also argued that lowering prices would need to start with pushback from insurers and self-insured corporations — a daunting task in America of 2021. 
In a late August interview, Anderson explained why. "It's the inability of private insurance to negotiate effectively. They have no ability, no desire, and not much interest" in doing that. They simply raise their premiums with little or no pushback on the hospitals, which are calling the shots and increasingly engage in surprise billing and upcoding practices that leave patients with unexpectedly high out-of-pocket costs. Indeed, the consolidation of hospital power all across the country and steep rise in prices may be one of the most underreported health policy stories of the day. Hospitals and insurers both have the ability to keep prices high with little pushback from government officials, the public, or the press.
Whether it's Cleveland, Pittsburgh, Northern California, Washington, D.C., New York City, Charlotte, or Boston, major hospitals in those areas have only grown bigger over the past decade, Anderson says, as competition wanes. "They are more powerful than ever to set the price. When you can set the price, you do set the price, and it keeps rising. In any metropolitan area, the story is the same." 
"Hospitals are definitely privileged in part because they provide charity care and necessary services, but now most are more profit-oriented, and the public hasn't caught up with the reality of what they've become," he added. Anderson explained that all players in the game have "incentives to keep prices high and only a little incentive to negotiate slightly lower prices. There's very little competition. It's not a dynamic market."
In other words, price competition that might lower the cost of hip surgery or treating pneumonia is scarce, but there are plenty of ads splashed on TV to promote the hospital's burgeoning brand. Meanwhile, there's no check on continuing hospital consolidations from government regulators. 
That's partly because federal and state antitrust laws are not up to the job of tackling the hospitals' practices, says Dr. Paul A. Hattis, a retired professor at Tufts University Medical School in Boston. "Statutes, case law and federal regulatory pronouncements by the Federal Trade Commission and the Justice Department have so far failed to stop such practices. They are inadequate for the challenge to stop anti-competitive health care practices."
The metamorphosis of the nation's hospitals into ever-larger conglomerates began years ago, with Massachusetts leading the way. The state, which sparked the move to managed care and where Romneycare inspired the Affordable Care Act, also set in motion a pattern of hospital consolidation and expansion that began in the mid-90s in Boston, with hospitals such as Massachusetts General and Brigham and Women's Hospital. They joined forces and created Partners Health Care, furnishing the template for what has grown into a national phenomenon today, with huge implications for what Americans and the government will pay for care. Massachusetts is once again a bellwether for the country.
"(Hospitals) are more powerful than ever to set the price. When you can set the price, you do set the price, and it keeps rising. In any metropolitan area, the story is the same." — Gerard Anderson, Johns Hopkins University
It's instructive to understand some history from the Bay State to comprehend what's happening to hospitals in your own area and how they drive local health care costs. Back in 2008, the Boston Globe reported that Partners HealthCare, the state's largest health care system, had cut a "quiet deal" with Blue Cross, the largest insurer, to grant Partners higher payment rates in the state, with the understanding that Partners would in turn seek higher prices from other insurers. It was a gentlemen's agreement sealed with a handshake that gave Partners' doctors and hospitals, including Massachusetts General, the big kahuna of the state's hospitals, large insurance payment increases. In return, Partners agreed to protect Blue Cross from competition from other insurers that might otherwise pay less. It agreed to push for higher payment increases from Blue Cross's competitors, thus assuring that "all major insurers would face tens of millions in cost increases," as the Boston Globe put it. Blue Cross called it a "market covenant."
Market consolidation continued, and in 2014 Partners tried to make a deal with the state attorney general to acquire three community hospitals in Eastern Massachusetts in exchange for limiting price increases to the rate of general inflation and prohibitions on acquiring more hospitals for seven years. The proposed acquisition had run into fierce opposition, and eventually a court decision prevented the Partner's acquisition. However, Partners bought a large physician group connected with one of the hospitals it originally planned to buy. Since then Partners has purchased Massachusetts Eye and Ear, a Boston specialty hospital, and two hospitals in New Hampshire.
A new strategy for Partners, since renamed Mass General Brigham, is emerging with the news that Mass General Brigham is planning to build several ambulatory care centers in the Boston suburbs.  The wealthy Boston Children's Hospital is planning to do the same. Their goals seem to be grabbing  a larger share of "the lucrative commercial insurance patient market and to create opportunities for referrals for additional inpatient and outpatient care at their expensive flagship hospitals,"  Hattis wrote in Boston's CommonWealth Magazine. When that happens, Hattis told me, there's a potential to "weaken other providers in the area, especially those who care for a lot of Medicare and Medicaid patients" and "to steal market share and get immediate price increases."  
It's fair to ask what we as a country are getting as a result of all this consolidation and expansion. "If hospitals perform the same service, they have to compete with quality or price. If they're the only game in town, they don't necessarily have to focus on either," said Nisarg Patel, a resident surgeon at UCSF Medical Center and cofounder of Memora Health, a software company, who also writes about health care prices.
The latest international health comparison survey by The Commonwealth Fund* released in August shows the U.S. is not producing the kind of stellar health outcomes one might expect from the incredible sums spent on care. The Fund reported that America ranked dead last overall in its comparison of the health systems of 11 high-income countries. In fact, the U.S. has ranked last in all seven surveys the Fund has conducted since 2004. "We stand out as a major outlier here," said Reginald Williams, a vice president at the Fund.
If those kinds of dismal rankings are abstract to many Americans, the numbers from the actuarial firm Milliman are real and concrete. From 2011 to 2021, Milliman estimates that employees' out-of-pocket spending on medical expenses rose 41%, "probably higher than wage gains" over that period, says Doug Norris, a Milliman principal and consulting actuary. At the same time, he said, the average employee contribution to health insurance premiums has increased 61%.
"We have a growing proportion of Americans who have inadequate protection against the cost of medical care," said Jonathan Oberlander, professor of health policy and management at the University of North Carolina-Chapel Hill. Nine years ago, Oberlander wrote in the New England Journal of Medicine, "Americans have been singularly unsuccessful in restraining health care spending. The United States has moved through fads at a dizzying pace in recent decades — from managed, to consumer-driven to accountable care— but they have thus far failed to produce reliable cost control," Oberlander wrote.  When we spoke, he told me, "We're still trapped in the idea there's a magic bullet. One thing we know works is price regulation. The ACA didn't have it for political reasons."
There's a flicker of recognition that run-away hospital prices may no longer be acceptable and that maybe, just maybe, there needs to be some price controls. This summer in Massachusetts, Stuart Altman, the chair of the state's Health Policy Commission, declared at a commission meeting that the commission is "now facing the greatest increase in pressure on health care costs" in the eight years the commission has been in business. 
The 161,000 member American College of Physicians has just published a position paper that is deeply critical of the American health care system. "What many imagine to be a lean, market-based system is actually bloated, complex, and fragmented, increasingly directed toward generating profit," the paper states. In its place, the group calls for "comprehensive health coverage like a public choice model or single payer model" and recommends that nonprofit hospitals "be required to provide measurable benefits to the community." That's huge considering that historically it has been the doctors who have fought so vigorously against national health insurance. Before the pandemic began, I wrote about the American College's embrace of a single-payer or public option solution.
Increasingly, journalists like me who may have covered America's health dilemma for a very long time are starting to revisit the debate over high medical costs and what to do about them including cost controls, the remedy used by other peer countries against soaring prices and the one solution that the special health care interests are fighting so hard to prevent. In May 2020 the New York Times published a bold story about how 20 of the nation's wealthiest hospitals got more than $5 billion in federal grants while sitting on $100 billion in cash. Just last week WFAE, the NPR station in Charlotte aired a fine segment by Dana Miller Ervin dissecting the high costs in her area, driven in part by three dominant hospitals. 
While hospitals sometimes seek to deflect blame to other sectors of health care, there's no question they play an outsized role in rising costs. 
"In the last 20 years hospital prices have increased, producing unconscionably high levels of cash and investments maintained by nonprofit hospitals in the many billions of dollars," Dr. Robert Berenson, an Institute Fellow at the Urban Institute, told me. "The prices are the leading cause of high and rising health care costs." Berenson noted that while drug prices are the "most egregious, prescription drugs represent only 11% of health care costs, whereas hospitals are about 35%." When you add in spending on physicians and other health professionals who are increasingly owned by or employed by hospitals, "the percentage of spending for hospitals and health professionals exceeds 60%," he said. "It is the main cost problem and not addressed at all by the federal government."    
On the last day of August, John Arnold, who heads the philanthropy Arnold Ventures, sent out a tweet that summed up America's hospital consolidation crisis. "Sutter Health is one of the largest hospital systems in California. Today Sutter agreed to $90 million fine for Medicare fraud. Yesterday Sutter finalized a $575 million fine for using its market power to illegally drive up prices. Sutter is a nonprofit with a mission to serve the community."
Who in Congress is paying attention?
**
*The Commonwealth Fund is a supporter of the Center for Health Journalism's Health Matters webinar program.
Veteran health care journalist Trudy Lieberman is a contributing editor at the Center for Health Journalism Digital and a regular contributor to the Remaking Health Care column.